---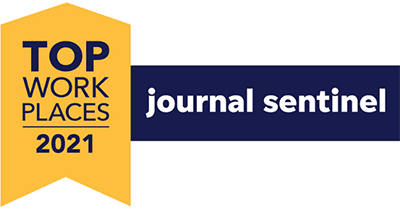 Work at one of southeastern Wisconsin's Top Workplaces!
Viking Masek was named a 2021 Top Workplace by the Milwaukee Journal Sentinel.
---
ERP Specialist (Epicor)
The ERP Specialist is responsible for project tracking and control for assigned modules or systems, serving as a liaison between functional and technical resources to manage the...
---
National Sales & Key Accounts Manager
The National Sales & Key Accounts Manager is responsible for managing relationships with ongoing and prospective clients. This individual...
---
Project Management Manager
The role of the Project Management Manager is to manage project staff to plan, execute and close projects per the customer expectations, deadlines and maintain budget. Planning resources...
---
Purchasing Agent
The Purchasing Agent is responsible for working with the company's supplies and products. They will create and maintain meaningful liaisons with vendors to assure constant procurement...
Field Service Technician
The Field Service Technician is responsible for understanding customer technical needs to achieve their packaging line goals. Responsibilities for this position include visiting client...
---
Parts Coordinator/Account Manager
The role of a Parts Coordinator/Account Manager is to maintain existing accounts with the provision of accurate quotes, along with processing spare parts orders within the compliance of the...
---
Project Manager
The role of the Project Manager is to plan, execute and close projects according to the customer expectations, deadlines, and within budget. This includes planning resources and coordinating...
---
Quality Control Supervisor
The role of a Quality Control Supervisor is to plan, direct and coordinate quality assurance programs, formulate quality control policies, and directly oversee quality of production efforts...
Marketing Specialist
The Marketing Specialist's role is to develop and maintain the company's brand and reputation by creating targeted relevant, accurate, and educational content for the company website...
---
Process Technician
The role of a Process Technician is assembly, mechanical machine set up, light wiring, check out, training, FATs, and customer demos. Requires compliance to company ERP system to assist...
---
Proposals Coordinator / Inside Sales
The Proposals Coordinator will lead the preparation of winning proposals. The role of a Proposal Coordinator is to work with cross-functional proposal team members...
---
VP of Finance
The position of VP of Finance presents a challenging and rewarding position and heavily contributes to Viking's success. The VP of Finance is responsible for processing the financial...