Assembly Technician - Summer Help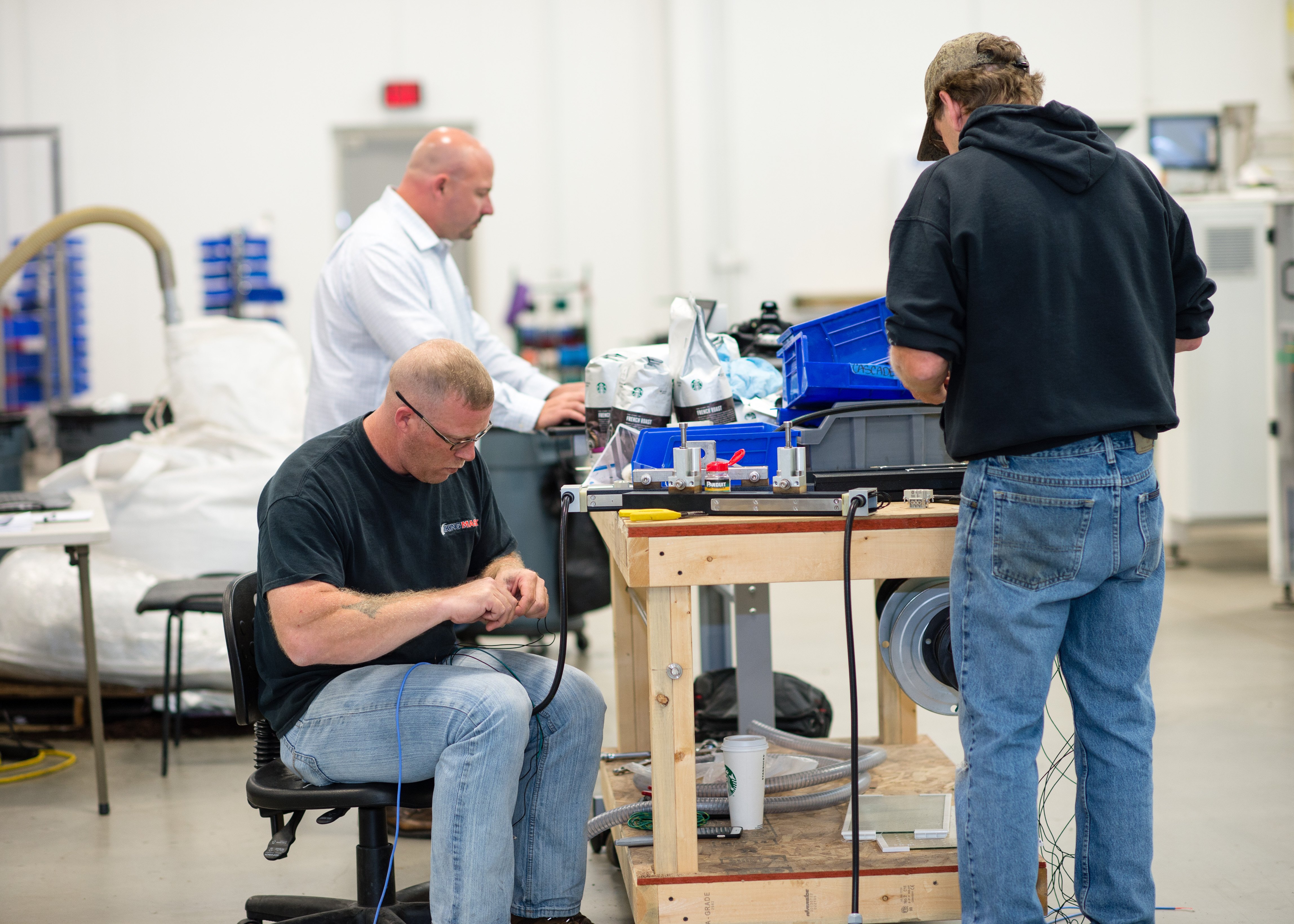 Are you looking for a fun, flexible summer job? Do you like varied work, with each day offering new challenges? If so, consider a short-term Assembly Technician position with Viking Masek! If you are a hands-on problem-solver with technical aptitude, this could be the summer job for you.
We have a fun and relaxed workplace culture and healthy, clean work environment.
Join the team at Sheboygan County's Manufacturer of the Year today!

Application for United States only. Job openings in other locations, please click here.
---
Description
The role of an Assembly Technician is assembly, mechanical machine set up, and light wiring. Compliance to company ERP system is required to assist with production and project work reporting and managing job tasks. Responsibilities for this position also include working with Project Managers and cross-functional teams to solve an organization's technical challenges. Must be proficient in industry knowledge, packaging machines, and technical skillsets.
Location
Oostburg, WI - USA
Hours
Mon - Fri
7:00 am - 3:30 pm
Travel
Minimal to none.
Reports to
Production/Facility Manager
for the Assembly Technician - Summer Help opening
Job Requirements
Must be age 18 or older
Ability to read mechanical assembly drawings
Mechanical proficiencies
Ability to use hand and power tools
Job Duties & Responsibilities
Assembly and disassembly of packaging machine components and machinery
Cleaning of machine parts and machinery
Drilling, tapping, cutting, of metals and plastics
Assist with preparing packing machinery for shipments
Assist with pulling parts orders and packing for shipment
Follow all company's procedures and protocols
Keep work area tidy
Assist with warehouse and shop floor organization and cleaning
Cooperate with technical team and share information across the organization
Comprehend Production Manager direction and make appropriate recommendations
Willing to work with a team to troubleshoot problems