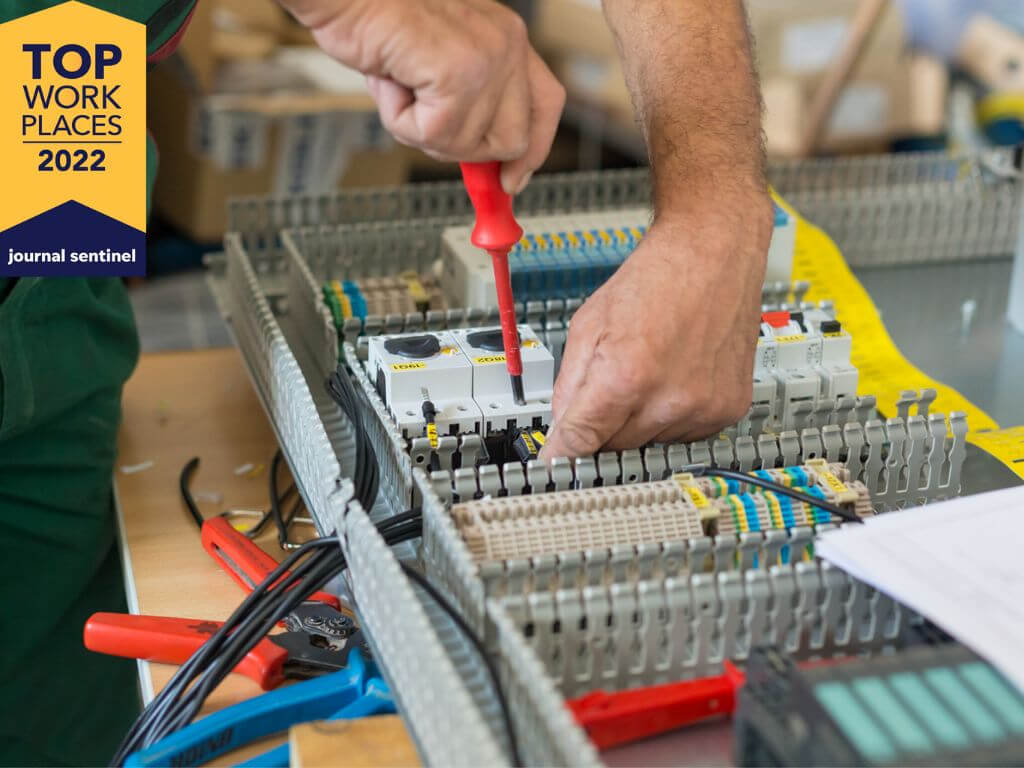 Are you looking for a fun, flexible job? Do you like varied work, with each day offering new challenges? If so, consider an Assembly Technician position with Viking Masek! If you are a hands-on problem-solver with technical aptitude, this could be the job for you.
We have fun and relaxed workplace culture, a solid benefits package, and significant opportunity for growth for the right person.
Join the team at Sheboygan County's Manufacturer of the Year today!

Application for United States only. Job openings in other locations, please click here.
---
Description
The role of an Assembly Technician is mechanical assembly, mechanical machine set up, light wiring, and pneumatic / hydraulic assembly. Compliance to company ERP system to assist with production and project work reporting, managing job tasks. This role is responsible for understanding the company and customer technical needs to achieve company and customer needs. Responsibilities for this position also include establishing and maintaining industry and company technical knowledge, working with Project Managers and cross-functional teams to solve an organization's technical challenges. Expert in industry, packaging machines, and technical skillsets.
Location
Oostburg, WI - USA
Hours
Mon - Fri
7:00 am - 3:30 pm with a ½ hour unpaid lunch (can be flexible)
Travel
5 - 10% annually
Reports to
Production/Facility Manager
for the Assembly Technician opening
Job Requirements
Ability to read mechanical assembly drawings.
Ability to read electrical schematics
Mechanical proficiencies
Job Duties & Responsibilities
Assembly of packaging machine components and machinery
Compliance with machine production schedule
Compliance with machine scope of work
Accepts daily responsibilities on shop floor
Communication with the Production and Service teams
Works with internal departments as needed
Maintains technical and operational documentation
Study and standardize procedures to improve efficiency of Assembly team
Follow all company's filed procedures and protocols
Cooperate with technical team and share information across the organization
Comprehend Production Manager direction and make appropriate recommendations
Willing to work with a team to troubleshoot problems