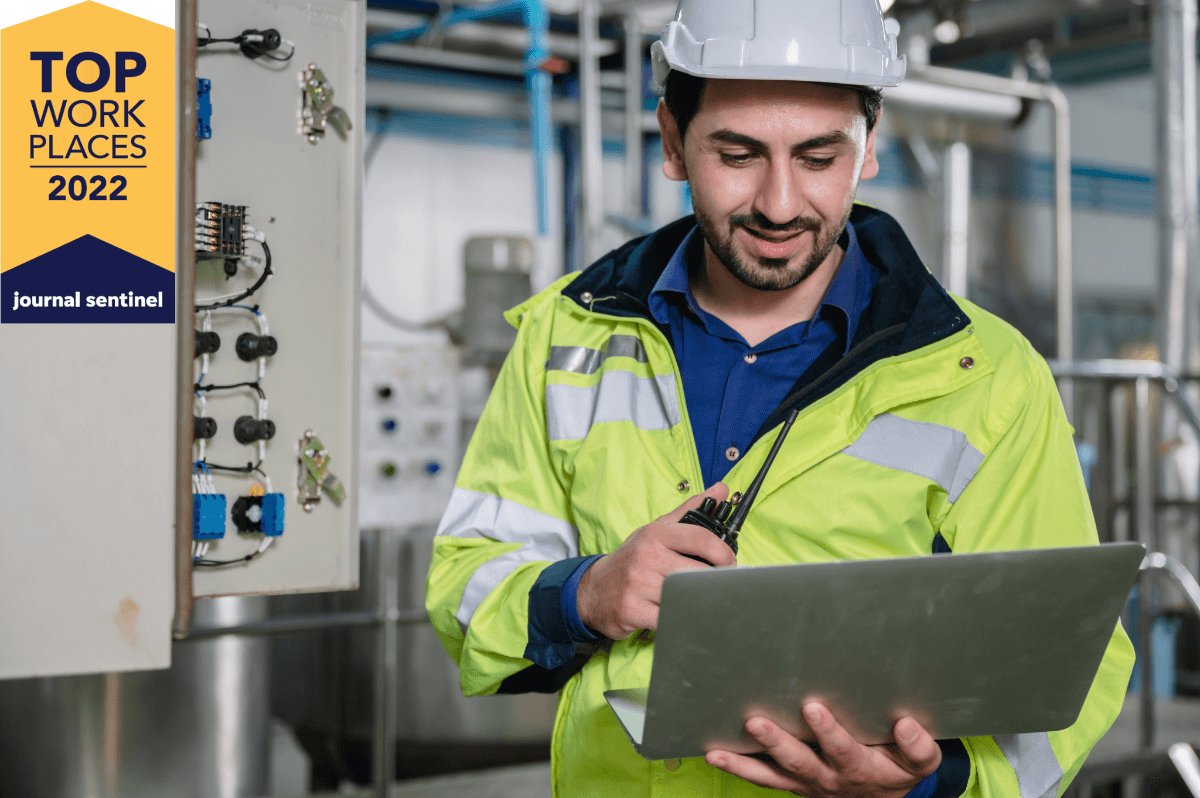 Are you looking for a career with an established company that provides hands-on training and almost unlimited learning opportunities? If so, consider a Field Service Technician position with Viking Masek! If you are a hands-on problem-solver with a strong technical aptitude and are willing to travel short term, this is the position for you!
We have fun and relaxed workplace culture, a solid benefits package, and significant opportunity for growth for the right person.
Join the team at a Milwaukee Journal Sentinel Top Workplace and Sheboygan County's Manufacturer of the Year today!
Application for United States only. Job openings in other locations, please click here.
---
Description
The Field Service Technician is responsible for understanding customer technical needs to achieve their packaging line goals. Responsibilities for this position include visiting client installations at their place of business to complete equipment startup, address machine service issues, and provide training.
Location
Oostburg, WI - USA
Customer facilities across North America
Hours
Mon - Fri (varied schedule)
Travel
Travel required 70% annually and of the work week. May travel on weekends to arrive at the scheduled destination on time.
Reports to
Service Manager
for the Field Service Technician opening
Job Requirements
Valid Driver's License required
High School Diploma or equivalent required, Technical Diploma preferred, Bachelor's Degree a plus
2+ years of relevant experience
General computer skills (Outlook, Word, Excel)
Familiarity with ERP systems
Ability to read electrical schematics
Ability to troubleshoot electrical wiring
Mechanical proficiencies
Strong organizational and teamwork skills
Strong customer service skills
Willing to travel short-term
Job Duties & Responsibilities
Provides packaging equipment service and training to existing and prospective customers.
Manages customer service related issues, product service alerts, troubleshooting, and warranty issues that may arise.
Utilizes ERP to assist with Service Reports, call logs, and customer experience reporting.
Communicates and works cross-functionally with internal teams as needed.
Maintains technical and operational documentation.
Studies and standardizes procedures to improve the efficiency of the Technical Services team.
Provides service and customer support during field visits or dispatches.
Manages all on-site installation, repair, maintenance, and test tasks.
Produces timely and detailed service reports.
Follows all company's filed procedures and protocols.
Cooperates with Technical Team and shares information across the organization.
Builds positive relationships with customers.
Comprehends customer requirements and makes appropriate recommendations/briefings.
Documents service and installation actions by completing forms, reports, logs, and updating records.
Seeks out knowledge to become expert in industry, packaging machines, and technical skillsets.