Our most popular packaging machines for contract packagers

About Our Contract Packaging Machines
Viking Masek packaging machines feature quick, easy tool-free changeover and minimal maintenance requirements so more time is spent producing, increasing uptime (and your bottom line).
Efficient changeover also means multiple SKUs can be packaged on a single piece of flexible packaging machinery, leaving valuable floor space available for other projects.
Whether you are doing long or short contract packaging runs, Viking Masek's easy-to-use machinery will provide maximum throughput and high yield. You can count on our equipment to provide the packaging integrity and speeds your clients desire.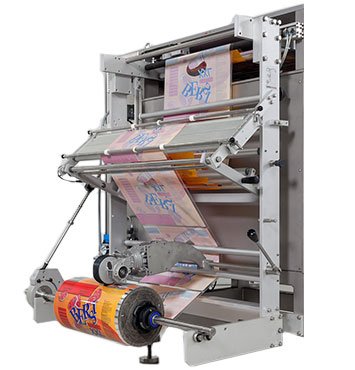 ---
Interested in new equipment for your contract packaging facility?

Request a FREE Quote to get started.
Need new packaging equipment on a tight lead time?

Read more about our new In-Stock Equipment Program.
Get pre-owned machines with superior performance at a great value!

Check out our current used equipment inventory.
---


Frequently Asked Questions
How long does it typically take to get a new packing machine?
There's a hard truth in the industry right now that most packing machine manufacturers are reluctant to admit: Lead times on manufactured-to-order machines are getting longer...think months, not weeks. If you know you need a packaging machine, we recommend starting the purchase process as soon as possible to minimize lead time.
However, there is some good news! If your needs are fairly standard and straightforward, you may be able to snag an in-stock machine and get it delivered in just a few weeks! Ask your representative about our current inventory.
Which machines are available in-stock?
Typically, we have both VFFS machines (intermittent and high-speed) and premade pouch machines in stock. Give us a call or request a consultation online to inquire about our current inventory.
What kinds of modifications can be made to my machine?
Our modular packing machines can be designed for a single dedicated use or configured for flexibility to produce different bag styles and sizes that meet your exact specifications. Easy, tool-free changeover means that if you want to package multiple SKUs on a single machine, you spend more time doing just that.
Looking for custom design and modifications? We can do that too. But keep in mind, if you are looking for economically priced equipment on a short lead time that is easy to learn, simpler design is better.
All of our equipment, both in-stock and made-to-order, can be integrated with ancillary equipment like multi-head scales, auger fillers, modified atmosphere packaging (MAP) solutions, metal detectors, checkweighers, printers, case and carton packers, and more.
Your representative will help you weigh all of your options and come up with the best plan to meet your specification, cost, and lead time needs.
How much training is needed to run a packaging machine?
Finding (and keeping) quality labor is hard right now. Turnover is rampant and the pool of qualified candidates is shrinking, so you don't want complicated packing machines that will require advanced training to learn and operate. We hear you!
Our packaging machines are some of the easiest to run in the industry. Intuitive, ergonomic, and modular with large color touch-screen interfaces, our machinery can be operated by someone with very minimal technical knowledge and experience. Maximum uptime and efficiencies will remain constant, no matter the skill level of the operator.
If you're still concerned about the learning curve, we offer in-depth training onsite at your facility, led by Viking-certified technicians and completely tailored to your specific machine type and workforce needs. Just ask your representative.
What is the typical changeover time for your machines?
Changeover on our packaging machines is easy and tool-free so you can maximize your uptime...and your profits.
For rotary premade pouch machines, changeover takes minutes, literally...usually less than 5. For this reason, automatic pouch packing equipment is very popular with contract packagers that do a lot of short product runs.
VFFS machines take a little longer to change over, usually between 30 minutes to an hour depending on the machine, the specifications, and the skill level of the operator.
How long will it take to see a return on my investment?
Most contract packagers see a positive return on a new packing machine quite rapidly. Between increased speeds and efficiencies, reduced waste, and lower labor costs, many companies see their investment pay itself back entirely in just a few months.
Want to know what the Return on Investment would be on a potential packing machine purchase for your business? We take care of all the math for you in our free downlodable ROI calculator.
What are the production speeds of your equipment?
Generally, automated flexible packaging machines can produce anywhere from 30 - 300 completed bags per minute. Because so many factors influence actual production speeds, the best way to estimate throughput is to send film/bag and product samples to us for testing.
Below are some rough estimates of the production capacity of different machine types. Assumptions: 8 hour shifts, one shift per day, 21 working days per month, 251 working days per year.
---
VFFS machine throughput
| | | | | |
| --- | --- | --- | --- | --- |
| Bags per minute (BPM) | Bags per hour | Bags per shift | Bags per month | Bags per year |
| 60 | 3,600 | 28,800 | 604,800 | 7,228,800 |
| 120 | 7,200 | 57,600 | 1,209,600 | 14,457,600 |
| 180 | 10,800 | 86,400 | 1,814,400 | 21,686,400 |
---
Multilane stick or sachet machine throughput
| | | | | | |
| --- | --- | --- | --- | --- | --- |
| Number of lanes | Bags per minute (BPM) | Bags per hour | Bags per shift | Bags per month | Bags per year |
| 2 | 80 | 4,800 | 38,400 | 806,400 | 9,638,400 |
| 4 | 160 | 9,600 | 76,800 | 1,612,800 | 19,276,800 |
| 6 | 240 | 14,400 | 115,200 | 2,419,200 | 28,915,200 |
| 8 | 320 | 19,200 | 153,600 | 3,225,600 | 38,553,600 |
| 10 | 400 | 24,000 | 192,000 | 4,032,000 | 48,192,000 |
How easy is it to clean your machines?
Viking Masek machines are quite simple to clean. For maximum machine performance, we recommend at least daily cleaning of certain equipment components.
Here are step-by-step instructions on how to clean our two main packaging machine types:
How much space is required for a packaging machine?
It really depends on the equipment and the needs of the end-user. However, the great thing about Viking packing machines is that they are optimized to take up as little of your valuable floor space as possible. We know square footage costs money, and designed our machinery to occupy only as much as absolutely necessary.
Case in point: The VFFS Velocity. This is our most compact, highest speed vertical form fill seal packing machine. In fact, chances are if you stood (or laid down) next to it, your height would surpass its dimensions in all directions!
Your representative will be happy to provide you with machine dimensions to ensure they meet your specifications. Additionally, we'd love to have you come to our US headquarters for a visit to evaluate the equipment in person. All you have to do is ask!
Case Studies
Contract Packaging Challenges, Solved.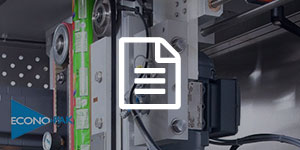 High-speed packaging system

Econo-Pak, a Pennsylvania contract packaging company, needed an efficient and ultra-fast packaging solution to fulfill a massive contract for millions of snack packs.

This case study shows how the fastest VFFS machine in the world enabled this contract packager to meet client demand quickly and reliably.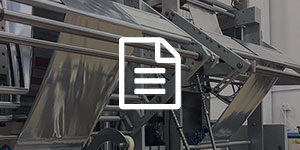 Developing the fastest VFFS system in the world
A coffee contract packager approached Viking Masek searching for a fast and flexible way to package fractional packs of coffee.

The co-packer was struggling with speed and quality due to a plant equipped with a variety of machines, some quite old, which were slow and did not seal well.

The company wanted a solution that was able to produce fractional packs at high speeds with very tight tolerances.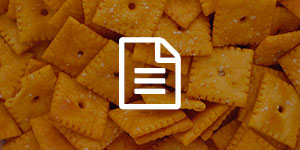 An Illinois-based contract packaging company needed an efficient and ultra-fast packaging solution to package snack crackers for their client, a multi-national food and beverage manufacturer.

With their previous experience and success employing Viking Masek packaging solutions in the past, this contract packager turned back to their trusted source for another snack packaging system.
---
Helpful Articles for Contract Packagers

4 Top challenges facing contract packagers today (and how to solve them)

Read more >

Contract Packagers: Here's how to maximize your ROI on new equipment purchases

Read more >

5 ways contract packagers can transform their operations with packaging equipment

Read more >

5 Questions co-packers should ask when selecting packaging equipment

Read more >

3 Reasons a food co-packer should invest in a VFFS packaging machine

Read more >



Interested in Contract Packaging Equipment?

Request a consultation and we'll find the right machine for your long or short contract packaging runs.