Food packaging machinery expertise
Viking Masek knows food & beverage packaging machines! In fact, more than 80 percent of the machines we manufacture are used in the food industry. From small foods like jelly beans and gumballs, to fresh apple slices, coffee, organic foods to nutritional powders, we've created packaging solutions for it all. There is no food packaging project too big or too small for our rugged packaging equipment to handle.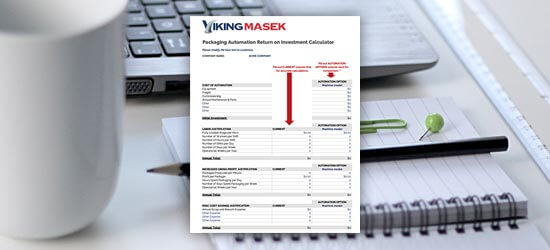 How long will it take for a packaging machine investment to pay for itself?

Packaging equipment is a commitment of both time and money. Make sure you know that it's worth it. Download our free packing machine ROI calculator to find out if packaging automation makes financial sense for your business.