---

Coffee Packaging Machines
Manufacturer Meets Every Need
Whole bean and instant coffee meet different needs. Some customers love the unique flavor of freshly ground coffee, while others demand fast, convenient, just-add-water instant coffee. For whole bean coffee, VFFS bag makers are the ideal choice. Viking Masek's vertical form fill seal packaging machines are capable of making quad seal bags better and cheaper than commercially bought pre-made bags.
Instant coffee should be packaged in a small, easily portable bag for maximum convenience. Our stick packs are the best way to rapidly produce the flexible packaging consumers need. If you're not sure about the right packaging machine for your needs, Viking Masek is always ready to help.


Frequently Asked Questions

How do I know when it's the right time to purchase a coffee packaging machine?

Packaging equipment is a big investment that has the potential to transform your business. Wondering if the time is right to invest in packaging equipment? Start by asking yourself if you have enough product to fill 30 to 300 bags per minute and if you're prepared for the upfront investment. Download our first-time buyer's guidebook to find out what you need to know decide.

What is a doy package and is it used in the coffee industry?

Doypacks are stand-up pouches with an oval-shaped base. This bag type is growing in popularity for packaging premium products in many industries, including coffee, powder supplements and snacks.

What is the most efficient way to fill a bag with coffee?

Whether filling a bag with ground coffee or with whole beans, there is a difference between hand-packing coffee and using a machine to package coffee. Using automated packaging equipment to produce any coffee bag type means improving productivity, increasing efficiency and minimizing downtime, while maximizing profit, which in the long run reduces the cost of producing the finished product. Plus using Viking Masek packaging machines means superior service and support along with unsurpassed accuracy.

What is the best way to package coffee so it has longer shelf life and still tastes good?

We suggest investing in a packaging process that incorporates the use of use MAP (modified atmosphere packaging) technology, such as on-package valves, the go-to option for extending the shelf life of fresh items. Most often used in the coffee industry, these special valves can be added to premade bags or to rollstock film during the packaging process. Many specialty coffee roasters use MAP packaging (link to blog post) to allow for the release of carbon dioxide from the coffee bag without letting any ambient environmental gases or contaminants in. This allows for packaging coffee beans at the height of their freshness, preserving the flavors and quality that consumers desire.

Should coffee beans be packaged within the first few hours of roasting?

It depends. The coffee packaging process varies depending on the product offered. The characteristics of a specific roasted flavor aren't permanently fixed to coffee beans. Flavors can disappear and beans can become stale if exposed to air. Thus, freshness and flavor are directly related to proper packaging and storage duration. However, freshly roasted beans require different amounts of time to degas. Darker roasts, for example, have more carbon dioxide to release than slow roasted beans. This dependence on various process parameters and product specifics makes it important for manufacturers to think about their packing methods. When beans ARE ready to be packaged, do not waste time. That's when packaging production and speed come into play, and when an automated packaging machine can be a great asset.
---

Helpful Coffee Resources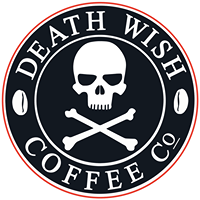 Case Study

Death Wish Coffee
A fast-growing company needed a reliable and high-speed coffee packaging machine.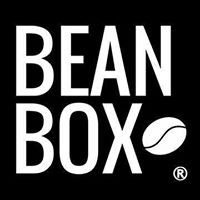 Case Study

Bean Box Coffee
An increased demand for fresher coffee along with a large growth in coffee subscription services.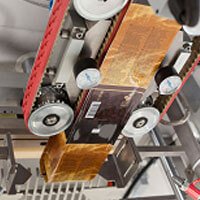 Blogs

Coffee Blog Posts
Automated coffee packaging machines, sustainable strategies, 10 top coffee articles and more.
---
Interested in purchasing your first packaging machine?
We have helpful resources to help answer common questions about packaging machines, the most popular machines, and a helpful guidebook for first-time buyers.