Automated and Highly Accurate Cannabis and CBD Oil Packaging Equipment
Versatile automated packaging machines for an emerging industry.
Cannabis packaging for multiple industries
To represent your brand with beautiful, child-resistant, and highly accurate packaging, your business needs a solid backbone of reliable, easy-to-use packaging equipment.

Whether you're packaging CBD oil products, hemp products, edibles, or flowers, you need flexible packaging equipment that will provide you with the ability to quickly meet consumer demand with a minimal amount of labor.

Flexible packaging is ideal for gummies and other edibles, tinctures and creams, Capsules/Pills, coffee, tea, and more.
Durable and Flexible Packaging Machines
Viking Masek packaging machines are durable and easy to use. Our premade pouch and vertical form fill seal machines deliver consistent, quality results, day after day. Plus all machines feature quick tool-free changeover for multiple bag sizes and minimal maintenance requirements so you can get your products out the door faster.

Accuracy matters. All our packaging machines can be integrated with high-accuracy Yamato multihead scales that can weigh cannabis products to within one-tenth of a gram.


Three Main Cannabis Packing Machine Types
Showcase your brand. We understand that premium packaging, accuracy, child-resistant closures, and preserving product freshness are important in the hemp, CBD, and cannabis industry.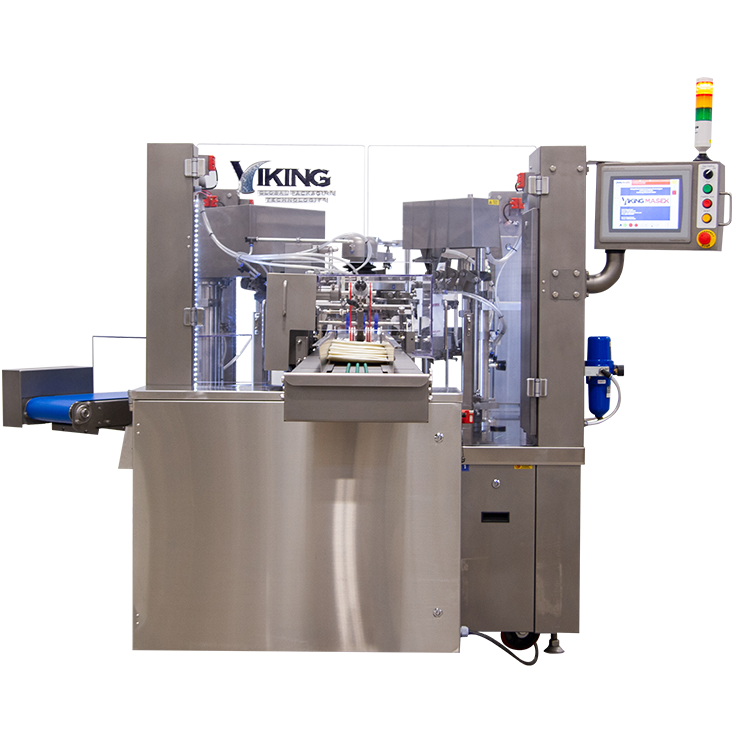 Premade Pouch Machines
Great for a variety of products produced in short & long runs
Premade pouch machines are great for companies that package a variety of products in short and long runs. The equipment is simple to operate and offers the ability to use packaging that is more customized than a VFFS machine.
Easily produce packages with a premium, small-batch look. Have zippers or other child-resistant closures? It's no problem with a pouch machine.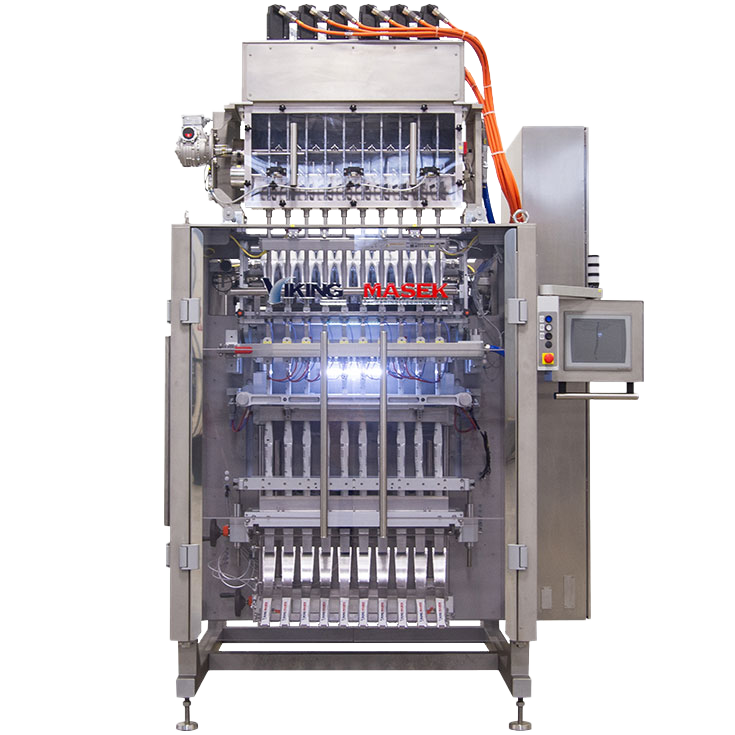 Stick Pack machines
Ideal for ultra-fast packaging of powder and liquid stick packs
Stick packaging machines are great for companies that want to produce their powder or liquid products in convenient, single-serving sticks. Featuring from 2 - 20 lanes, stick machines are known for their high throughput.
Produce multiple stick pack styles on one machine with an easy, tool-free changeover kit.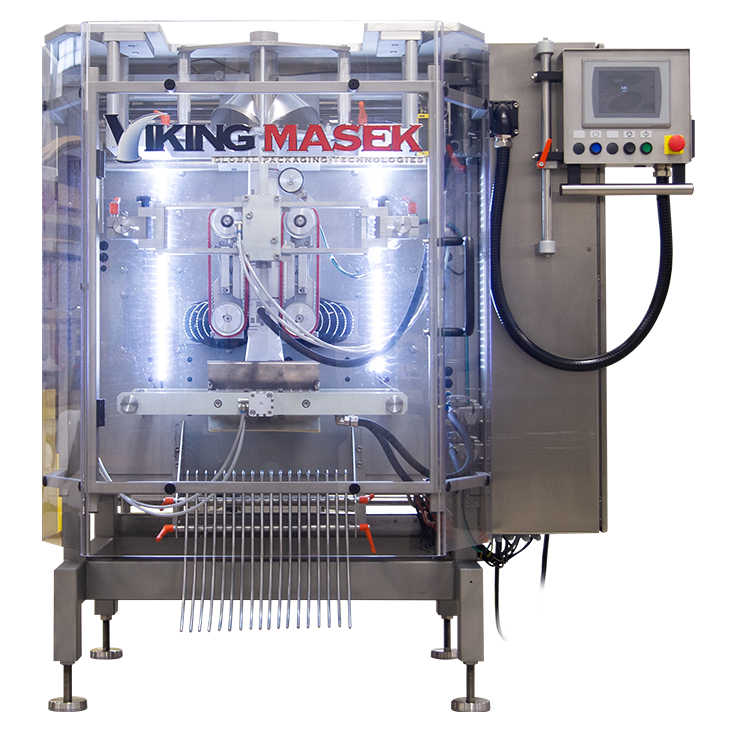 Vertical Form Fill Seal Machines
Great for fast and
dependable long runs
Viking Masek Vertical Form Fill Seal (VFFS) machines can create a variety of bag styles, including pillow bags, stick packs, and Flat Bottom Bags, plus many more.

VFFS machines are the perfect choice for companies that require high volume or the highest packaging speeds as well as flexibility in package sizes and options.

Popular Cannabis Packaging Machines

Bags and Sealing Options
Check out the many different bag styles and sealing options available, including zippers, for packaging your cannabis-related products.
New Machines
Interested in new equipment for your packaging facility?

Request a FREE Consultation for more information
Pre-Owned Machines
Get superior performance at a great value!

Check out our current inventory of pre-owned equipment!
In-Stock Machines
Need new packaging equipment on a tight lead time?

Read more about our new In-Stock Equipment Program.
---

USA & Canada cannabis machine availability, service, and support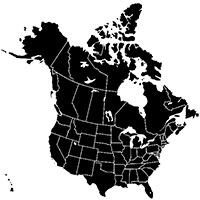 Viking Masek customers are located across the entire United States and Canada. We are able to able to sell, test and service machines for packaging CBD and Hemp products, which are legal in all 50 U.S. states and nationwide in Canada.

We can also ship packaging machines to states and countries in which medical, CBD, or recreational marijuana use is fully or partially legal.
Where Cannabis is Legal (USA & Canada)
Recreational | Medical | CBD | Illegal
---
Canada

(nationwide)

Alabama
Alaska
Arizona
Arkansas
California
Colorado
Connecticut
Delaware
Florida
Georgia
Hawaii
Idaho
| | |
| --- | --- |
| | Illinois |
| | Indiana |
| | Iowa |
| | Kansas |
| | Kentucky |
| | Louisiana |
| | Maine |
| | Maryland |
| | Massachusetts |
| | Michigan |
| | Minnesota |
| | Mississippi |
| | Missouri |
| | |
| --- | --- |
| | Montana |
| | Nebraska |
| | Nevada |
| | New Hampshire |
| | New Jersey |
| | New Mexico |
| | New York |
| | North Carolina |
| | North Dakota |
| | Ohio |
| | Oklahoma |
| | Oregon |
| | Pennsylvania |
| | |
| --- | --- |
| | Rhode Island |
| | South Carolina |
| | South Dakota |
| | Tennessee |
| | Texas |
| | Utah |
| | Vermont |
| | Virginia |
| | Washington |
| | Washington, D.C. |
| | West Virginia |
| | Wisconsin |
| | Wyoming |
"Where Cannabis is Legal (USA & Canada) Chart" updated as of 3/28/19. For an up-to-date list of state laws visit: https://thecannabisindustry.org/ncia-news-resources/state-by-state-policies/ or
https://www.governing.com/gov-data/safety-justice/state-marijuana-laws-map-medical-recreational.html
---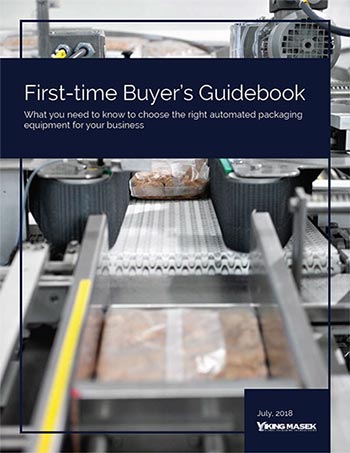 Buying Your First Packaging Machine?
Choosing your first packaging machine can be overwhelming, especially when you're new to packaging automation.
We get it and we're here to help! Learn about the different types of packaging machines, get the answers to first-time buyers' most commonly asked questions, and download helpful guidelines and planning tools by visiting our First-Time Buyer resource page.