Pouch Packing Machines for Medical Test Kits
Now more than ever, medical test kit manufacturers need the ability to quickly scale up production and reduce the risk of package contamination.
Manual packaging of medical testing kits can be labor-intensive and inefficient, leading to production delays and increased costs. If you're struggling to meet demand, missing important deadlines, and watching your labor expenses climb, automating the assembly and packaging of your medical testing kits may be just the solution you're looking for.
Whether your needs for medical test kit packaging automation relate to COVID-19, influenza, streptococcus, antibody presence, or other diagnostics, Viking Masek can provide an automated pouch packaging system to meet your exact requirements. Our in-house engineering and technical teams combine decades of packaging expertise and a proven track record of developing unique solutions for medical test kit packaging to bring you reliable, accurate automated solutions.
Automatic pouch packaging machines for medical test kits
Choose an Automatic Premade Pouch Packaging Machine to assemble and package your medical testing kits. From simple kits to more complex multi-component requirements, a pouch packing machine can efficiently and accurately fill and seal preformed pouches with a variety of different elements.
Medical test kit packaging video
How to package medical test kits into premade pouches
Join Scott Miller, Viking Masek VP of Product & Technology, as he takes you on a detailed walkthrough of a pouch packaging system for medical test kits, including the 8S-235 premade pouch machine and robotics. Learn about key features and how the equipment works.
Seamless integration with value-added packaging options
Add high-value packaging options to our premade pouch packing machines to create a fully automated medical test kit packaging solution. Available integrated options include:
Robotic pick and place integration. From robotic pouch infeed systems to robotic arms that effortlessly pick and place components inside the pouch, our premade pouch packing machines integrate seamlessly with the latest in robotic technologies.
Intelligent pouch marking and verification. Whether your print needs are for batch codes or serialization, horizontally or vertically oriented, our experts can integrate a printing solution to meet your marking requirements. Add OCR (Optical Character Recognition) print verification for additional quality control.
Case packing and cartoning. Add end-of-line packaging solutions like case or carton packing to create a complete start-to-finish medical test kit packaging solution.
Automated quality checks and pouch reject. State-of-the-art vision systems can monitor and verify everything from pouch positioning to proper placement of items inside your medical test kit as it is being packaged. Any pouch that is out of spec is automatically rejected from the system.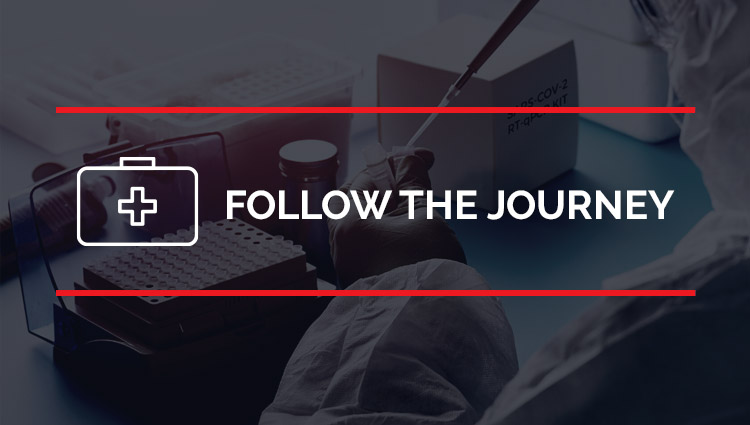 At-home test kits are more popular than ever and the automated machines that package them play an important role.