Bean Box scales up production with coffee packaging machine

May 30, 2018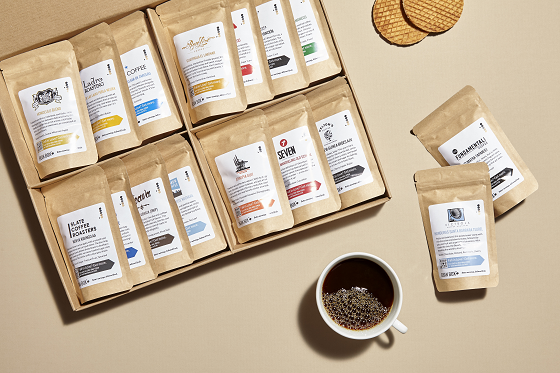 Quickly growing coffee companies often come to the same conclusion: Their current manual packaging processes just won't scale to sustain growth.
Bean Box of Seattle, WA came to this realization in 2017. After an unparalleled increase in demand for their products, they knew it was time to automate their coffee packaging.
Coffee packaging machinery allows Bean Box to scale in ways that were previously impossible. read more in our new case study. >>
Business Background
Launched in 2014, Bean Box is a coffee subscription and gift company. They work closely with local independent coffee roasters to curate and deliver high-quality, fresh-roasted coffee to customers across the United States.
The appetite for Bean Box has been unprecedented, and its growth reflects that. The company shipped over half a million of their 1.8 oz bags in 2017 alone! Owner Matthew Berk knew that in order to scale this explosive growth, they needed to package their coffee extremely quickly, and their manual packaging methods could no longer keep up with demand.
Critical Issues
Ensuring freshness for their customers is paramount, so Bean Box needs to package coffee at the height of its freshness within 48 hours of roasting. To do this while also sustaining the growth in demand for their product, Bean Box needs to package coffee fast.
From a branding standpoint, it's also critical for Bean Box to keep its current packaging: Beautiful premade kraft stand-up pouches with degassing valves and recloseable top zippers.
Strategy & Solution
In their search for an automated coffee packaging machine, Bean Box contacted Viking Masek. The packaging equipment manufacturer worked with Bean Box to address their unique packaging issues, offering a coffee packaging solution that would sustain their growth and ensure the freshness of their product. After a successful trial run of their bags on a pouch packing machine at Viking's Oostburg, WI headquarters, Bean Box was ready to take the plunge into coffee packaging automation...
Follow Bean Box's entire journey, learn about the coffee packaging machine they chose, and read about their game-changing results in our new case study:
---