Viking Masek named a 2022 Top Workplace by Milwaukee Journal Sentinel

May 9, 2022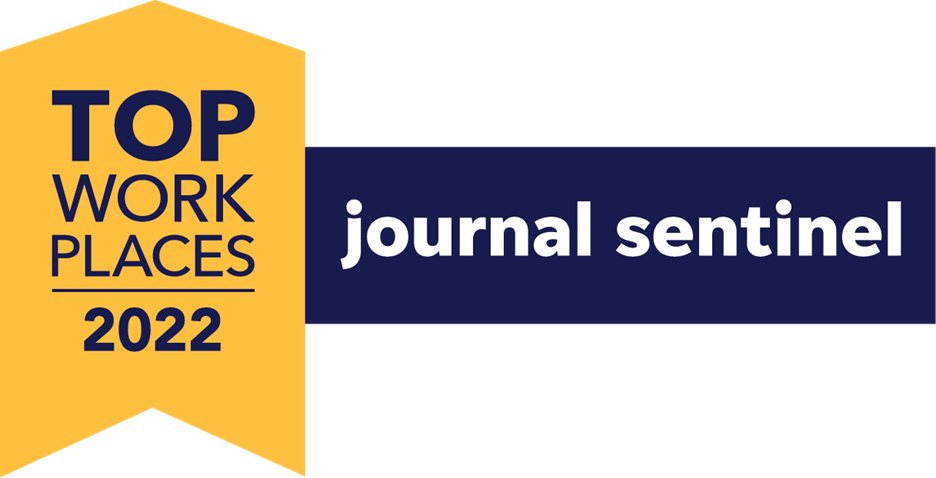 Viking Masek has been awarded a 2022 Top Workplaces honor by the Milwaukee Journal Sentinel for the second year in a row.
The Journal Sentinel recognized 146 businesses in 2022 as the best places to work in southeastern Wisconsin. 
This is the thirteenth year that the Journal Sentinel has published the list of top workplaces, and the second consecutive year that Viking Masek has participated and been awarded. 
The list is compiled solely based on anonymous employee feedback gathered through a survey administered by Energage, a culture technology company. 
The survey measures employee engagement as the percentage of employees who are highly motivated, committed to staying with their organization, and willing to recommend the organization to others.  
"The accomplishment of being chosen two years in a row is a reflection of our employees.  Our culture, employee engagement, core values and work ethic are practiced by all of them.  As a result, the workplace becomes a place where the people feel that they have a voice and use it in a constructive and positive fashion.  We have them to thank for our success." Scott Miller, VP of Product and Technology and co-owner.
The survey revealed that Viking Masek's overall employee engagement is 72%, which is 11% higher than the benchmark. An impressive 89% of Viking Masek team members completed the survey.
Viking Masek's overall employee engagement is 72%, which is 11% higher than the benchmark.
"At Viking we realize that while we are in the automation business, it is the people that make the business.  We work hard to hire the best people available for each new position.  At the end of the day, it is those people that create a great culture for all of us to enjoy." RC Huhn, CFO.
Why we made the list again
Viking Masek scored well above its peers in the following areas:
Management - Managers help team members learn and grow.
Meetings - When we gather together at Viking Masek, employees feel it is a good use of their time. 
Concerns - Managers genuinely care about the concerns of their team members.
Teamwork, motivated employees, and a relaxed, fun culture were also highly rated.
"Our employees' dedication and commitment to the core values this company was founded upon allows us to grow and excel as an industry leader. Our employees work tirelessly, sacrificing valuable time with their families. In return, we are very selective in our hiring process to ensure that all our staff is fully committed to our cultural values by contributing every day to maintain the integrity of our company. Our employees invest in us, we do everything we can to invest in them." Robb Leonhard, President.
"We genuinely have employees that care about the business.  Being named the top workplace for the second year in a row truly exemplifies the commitment and passion our members have for their craft and our organization." COO, Ty Weinhold.
Plans for future workforce growth
"As we adapted to our accelerated growth and the focus of automated solutions, we increased our workforce by nearly 30%, hiring absolute top-tier talent in all disciplines.  Remarkably, we've been fortunate to retain highly talented members, including many who have been with the company for over 5 years and have been a vital part of the company's success. As we look to the future, our greatest assets remain to be our employees and our customers." Ty Weinhold, COO.
Viking Masek's workforce has increased by nearly 30% in the last year alone.
Looking for a career packed with potential?
Work at one of Milwaukee Journal Sentinel's Top Workplaces! Learn more about life at Viking Masek, take a virtual tour, and check out our current job openings:
---
Viking Masek in the news:
Packaging World - Viking Masek, IAS Inc. Form Strategic Partnership to Expand Packaging Automation Offerings
Milwaukee Journal Sentinel - Top Wisconsin businesses wrestled with worker shortage, supply chain issues during 2021
Markets Insider - Viking Masek Named a 2021 Top Workplace by Milwaukee Journal Sentinel