Buying Power: How Millennials Are Changing the Packaging Industry

February 10, 2016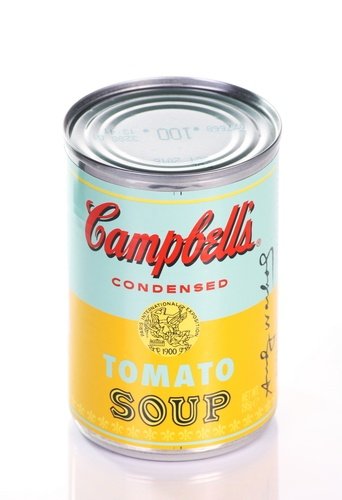 Andy Warhol may have immortalized the soup can, but millennials are kicking the can to the curb in favor of more innovative packaging solutions. If you are a millennial, chances are you don't want to be called out as one. That doesn't forgo the fact that your age cohort is one of the most influential demographics in the world. As of 2015, ages 20 to 38 as of 2015 are categorized as millennials, a group that includes more than 79 million individuals and $200 billion in buying power. One in four millennials are now parents, and that ratio is destined to multiply in the next decade. For businesses hoping to go with the majority, identifying millennial consumer behavior is a must.
What is Consumer Behavior for Millennials?
If millennials are skipping the soup cans and other traditional forms of packaged foods, what are they buying at stores? This is the question that grocers, marketers, and food packaging experts want to answer. Millennials are busy with work and families, and therefore desire convenience at meal time. However, as noted by Packaging Digest, that doesn't mean they are sacrificing quality. Millennial consumer behavior is highlighted by the following:
Millennials want food fast, but they are choosing frozen entrees, foods with little to no prep, pre-cut fruits and prepared vegetables out of convenience over fried foods and fat laden value meals.
Convenience foods must be high quality, easy to clean up, and with minimal leftovers.
Organic foods are very important, as 30 percent of millennials regularly eat certified organic food, compared to only 15 percent of baby boomers.
Millennials value their time above all and are willing to pay a premium for products and packaging that make their lives less complicated.
Foods containing preservatives, hard-to-pronounce ingredients, excess sodium and high saturated fats/sugars are a no-go for millennials. They read the packaging and labels, and they know what to look for in terms of quality ingredients.
Millennials are more interested in eco-friendly options and recycling capabilities with product packaging.
Keeping it Real for Millennial Shoppers
In terms of the business buying decision process, those businesses hoping to cater to millennials must provide nutritionally dense foods in convenient serving formats. So to achieve long term success on the millennial front, businesses need to find packaging that relays the message that the product is health-focused, value-added and environmentally conscious.
Packaging for Millennials
Cans are so last century. They are difficult to open even with a can opener, and they can cause injury due to their sharp edges. Flexible packaging and premade pouches, on the other hand, are innovative packaging solutions that are shelf-stable, recloseable, lightweight and capture attention in a time when choices for consumers can be overwhelming. According to Packaging Digest, flexible pouches for soups are being adopted by a major player in the industry, as the pouches offer their own advantages over cans, including high-quality graphics, microwave-ability, and portability. They are the way to go to attract millennial consumers.
If you are ready to attract the millennial market with the benefits of using flexible pouch packaging, contact Viking Masek. Discover how you can take advantage of the latest in premade pouches and flexible packaging solutions.
---