How to prepare your facility for packaging automation

June 25, 2019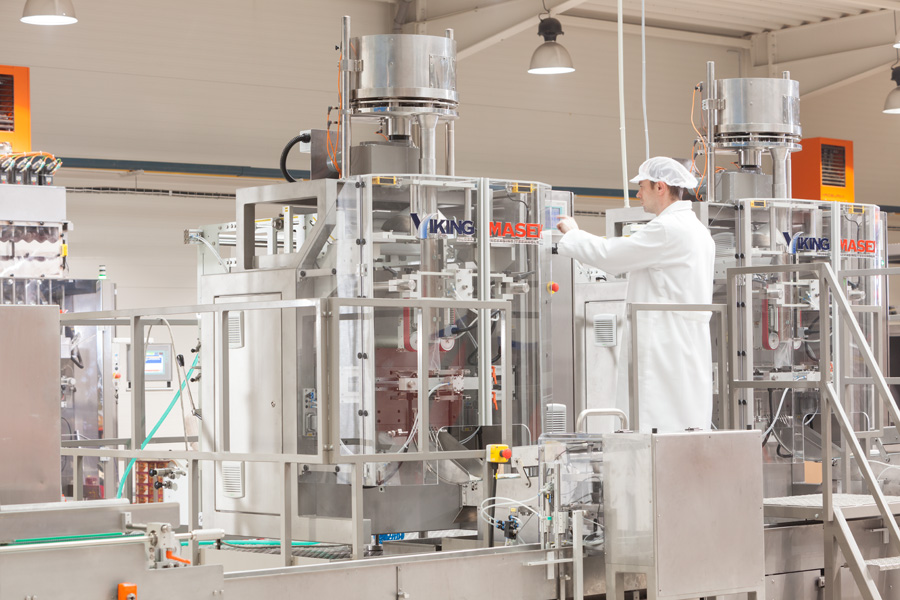 Investment in new packaging equipment can be a daunting task for both first-time buyers and seasoned veterans alike.
Designing a successful integrated system in the fast-paced world of packaging leaves little room for error. Simple details can easily be overlooked that directly impact the ability to utilize the full capabilities of your packaging equipment once it reaches your facility.
While this sounds high stakes (and it kind of is), proper preparation and planning can alleviate most of the uncertainties and misunderstandings that may occur when purchasing new packaging equipment. The better you understand your own packaging process, the better you can communicate your needs, creating a better end result.
Here are 4 things you should do when preparing your facility for packaging equipment:*
Download a free checklist to help prepare your facility for packaging automation >>
1. Map out your entire packaging process
And we mean the entire process. Yes, it takes a little work, but believe us when we say it will save you a ton (in both money and resources) if your entire project scope is determined early on. Here's why:
In all the excitement of ordering new packing machinery, transition points and upstream/downstream equipment are often overlooked. As a simple example, if you do not have a takeaway conveyor to transport your finished packages away from the packing machine, they will often quite literally fall from the machine to the floor. Most folks don't want that.
If any of these key items or transition points are missed, you will end up incurring extra headaches and costs down the line to modify or add to your order, not to mention the possibility of delayed delivery of the equipment because of design changes.
The important thing to remember when considering how your new packaging equipment will fit within your entire packaging process is this: Consider what happens before the product reaches the system and after the product is packaged and discharged from the machine. Think about where the product is stored and how it will be transported to the packaging system. Additionally, think about what happens afterward: Where does your product go once it's been packaged? Into a box? Into a storage container in another room?
Whatever your answers, they directly affect the design and performance of your packaging line.
2. Prepare your site for delivery of the packaging line
As much as we'd like it to be the case, receiving packaging equipment is NOT like having an appliance delivered. Truth is you can't just plug it in, flip it on, and start to use it straight away. Packaging machines are heavy pieces of expensive technology that require planning and dedication of time and resources to install and startup correctly.
So you will want to make a comprehensive plan for delivery, startup, and commissioning. Your facility must be prepared for things like:
Delivery of the equipment and unloading it from the truck
Transporting a heavy piece of machinery from your dock doors to its permanent 'home' on your production floor
Having enough film or pouches in stock for testing and startup (remember film takes weeks to months to fabricate, so this should not be left as a last minute item).
3. Prepare your workforce
Quality packaging machines require little human involvement to run. But the humans that are involved need to be committed to learning the equipment. Take a look at your workforce and evaluate it honestly. Do you have enough people to successfully operate the packaging line? Do they have any experience with automated packaging systems? If not, can they be trained?
If you have multiple shifts, it's a good idea to have people from each shift available for initial training.
4. Plan for the future
While quality packaging equipment requires minimal maintenance, that doesn't mean you can just ignore it. Like a car, packaging lines need to be audited for potential issues and maintained on a regular basis. A proper preventive maintenance plan takes time, planning, and trained staff. Alternatively, you can partner with your packaging machine manufacturer's service team to take care of the 'big' tasks either once or twice a year and leave the rest for your onsite team.
Additionally, you need to make a strategic plan for wear parts. The last thing you want to do is wait for a part to be fabricated and shipped when your packaging machine is down. Work with your packing machine manufacturer's parts department to get a recommended spare parts list that is categorized by high, medium, and low wear parts. Using that list, you can plan your parts inventory strategy accordingly.
Get a free site prep checklist
We know it's hard to keep track of everything when preparing for the arrival of new packaging equipment. So our Service, Project Management, and Sales teams put their heads together to come up with a simple, one-page site prep checklist that outlines important items to remember. Download it for free:
*Remember that each client brings along their own unique set of challenges making no two orders alike. We highly encourage conducting ample research for your specific needs and asking questions of your packaging machine manufacturer if you have concerns.
---