Helping the Environment – One Package at a Time

October 19, 2022
Sustainable Food Packaging and the Environmental Impact
Eco-friendly. Biodegradable. Renewable. Sustainable. Compostable. While the approach is multi-faceted, it is a fundamental objective across many industries, especially packaging, where business practices are under the environmental mega-microscope.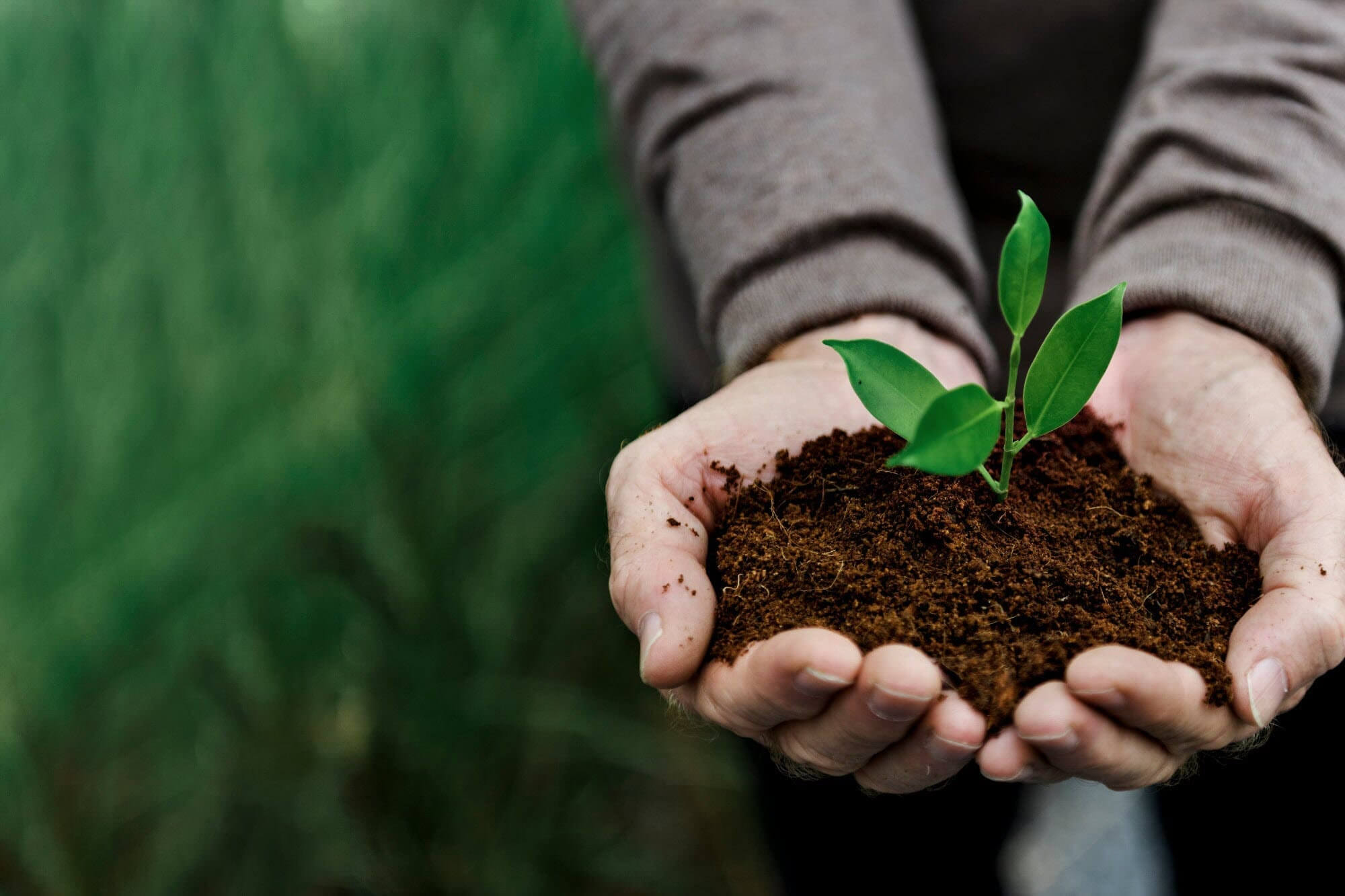 Viking Masek values sustainable energy practices for our community, company, and customers. "As the rest of the world moves forward, packaging equipment manufacturers often hold tight to safe, established technologies," comments Bryan Lacy, Director of Sales. "For us, committing to renewable energy is just another way to bring modern technological innovations to an established industry."
We are often asked if our machines can process products with sustainable packaging applications. Absolutely we can! We run our high-speed packaging systems with exceptional quality standards, using eco-friendly packaging materials. Externally, we partner with many top film packaging and bag companies to perform rigorous testing in R&D to ensure that our machines will exceed our customer's expectations while upholding our commitment to corporate social responsibility.
And consumers are certainly jumping on the sustainability bus... A few of our favorite mottos are:
"Say no to Single Use."
"Earth Loves You, Love it Back."
"Join the Race to Make the World a Better Place."
"May the Forest be With You."
Many industry leaders agree that packaging sustainability is important to reducing the carbon footprints of organizations across the globe. It's something that benefits all of us. It's also an opportunity for corporations to gain a competitive advantage while responding to environmental concerns. In other words, companies can increase the likelihood of selling their products by using suitable materials to package them.
So, what exactly does sustainability look like in the packaging industry? Think about tamales wrapped in corn husks. They very well may be the pioneer of sustainable packaging.
Sustainable packaging comes in many forms, with options seemingly increasing daily. Sustainable packaging is defined as any packaging that provides a reduced environmental impact over other options. It also includes the methods a business uses to reduce the unfavorable effects on the environment when packaging and shipping its product to customers.
What are sustainable packaging materials? Again, so many options exist. In a nutshell, they are materials that do not contain hazardous chemicals or carcinogens. They are usually organic and are sourced responsibly. Some sustainable packaging materials include:
Paper materials
Biodegradable packing peanuts
Corrugated filler (vs. traditional bubble wrap)
Cornstarch packaging
Organic fabrics
Mushrooms packaging
Seaweed packaging
Some plastics
Biodegradable polymers
We are also seeing the emergence of compostable film, which many of Viking Masek's customers use as standard. This option consists of compostable flexible packaging made of cellulose and other plant-based materials. Cellulose is a renewable, sustainable resource offering good gas barrier properties, is heat resistant, can be heat-sealed, and provides a natural oxygen barrier.
It's a Team Effort
While it's a good start, it's not just the responsibility of sustainable packaging material companies. True sustainability cannot be achieved without collaboration between packaging material suppliers and equipment manufacturers. By combining efforts, a big piece of the puzzle working towards a sustainable future in packaged goods can be solved.
In 2022 Viking Masek partnered with Nosco, an industry leader in sustainable packaging, to develop a biobased, PEFC-certified wood pulp film application. It is designed to run as quickly and efficiently as possible and will be displayed this year at Pack Expo International. Applications Engineers nationwide came together to develop the highest quality, efficient and eco-friendly solutions for our customers. We developed a material that allows for direct product contact with all food types in accordance with CFR Title 21 standards.
The cellulose film used to make this laminate has successfully passed rigorous evaluation criteria. It achieved BPI Certification and complies with the specifications established by the American Society for Testing and Materials. This product is a choice thermal laminate film for print projects that require environmental excellence, all while maintaining the highest quality in performance and durability.
Converting from traditional packaging materials to sustainable alternatives can be costly. Another thing to consider is consumers' understanding of packaging and its effects on our earth. It must be communicated to consumers that making changes to help the environment comes with a more significant price tag. While these cost increases won't be completely passed to the consumer, prices will rise. But with nearly every participant in the packaging industry getting on board with sustainable practices, it's becoming the norm. By creating new designs, new technologies, and eco-friendly growth, efficiencies will rise and costs will drop while maintaining sustainable practices.
Sustainability is a significant focus in today's packaging world. It's here to stay. The options can be overwhelming. Don't worry! We are here to help with each of your sustainable packaging questions. Call us at 920-564-5051 or set up a free consultation to talk about your unique requirements.
---