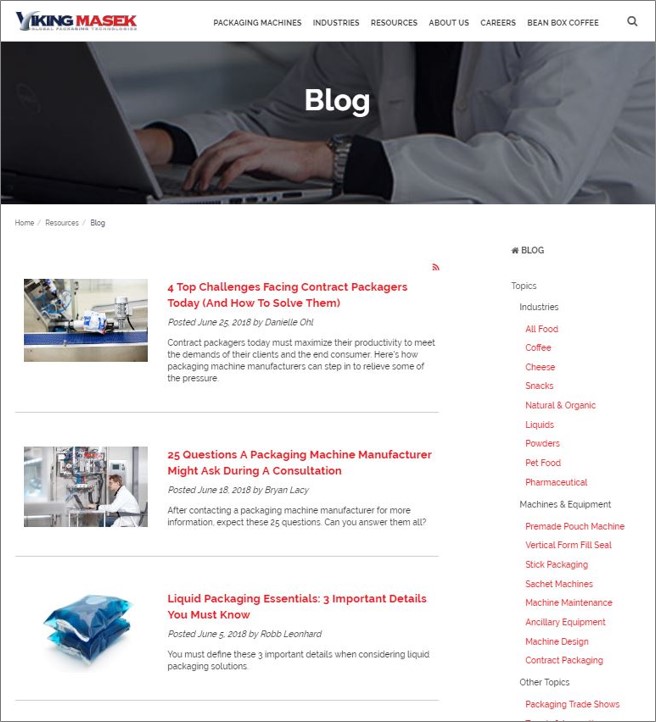 Subscribe to Viking Masek's Packaging Equipment Blog
Stay on top of the latest packaging equipment tips, news, and trends
Join our community of manufacturers, contract packagers, small businesses, and industry insiders and subscribe to Viking Masek's Packaging Equipment Blog to receive great content delivered to your inbox only at the intervals you specify.
Viking Masek's Packaging Equipment Blog covers everything you need to know to become a packaging industry expert. Topics include explanations of machine operation, coffee packaging, machine maintenance tips, contract packaging, industry trends, and more. Get articles like these and more when you subscribe:
SUBSCRIBE via email
---

We respect your privacy. Viking Masek uses the information you provide to us to contact you about content that may interest you, products, and services. You may unsubscribe to these communications at any time.