The meal kit business model and food delivery packaging solutions

February 11, 2019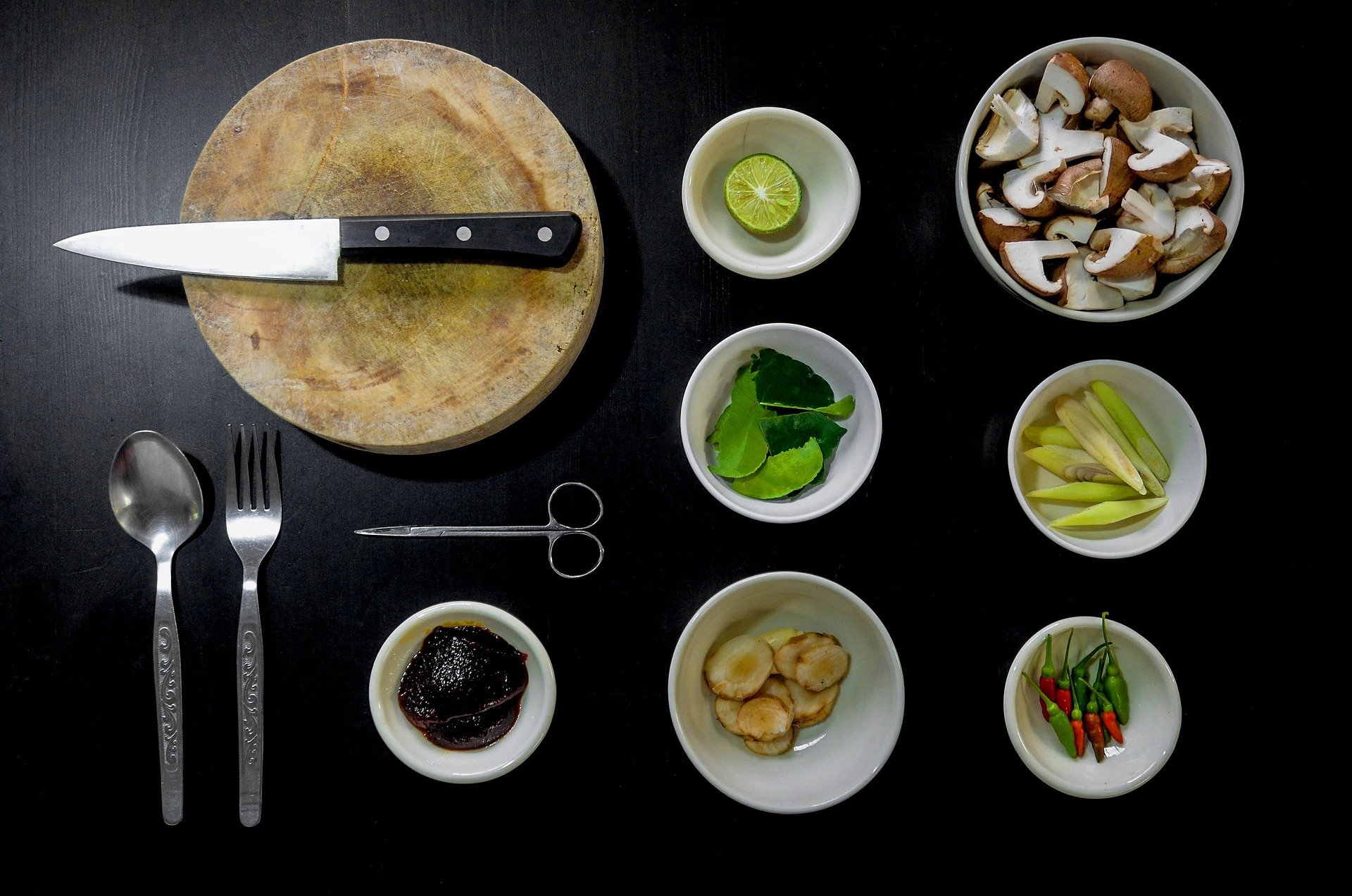 When it comes to meal time, today's consumer values both convenience and healthy ingredients.
In the past, the two ideas did not go hand-in-hand. Convenience foods were usually processed and not as nutritionally balanced as health-conscious consumers desired, but creating meals from fresh ingredients meant going to the store, searching the perimeter for sometimes hard to find items, finding it next to impossible to purchase small enough portions so as to reduce food spoilage and waste, bringing those ingredients home, and spending a fair amount of time preparing a meal.
Innovative companies have married the ideas of convenience and fresh, nutritional meals with the advent of meal delivery services. This market is prime for growth. According to a report from Packaged Facts, the meal kit delivery industry in the US was worth $5 billion in 2017.
Millennial consumers a driving force behind meal kit model
"In the U.S., boxed-meal delivery services were first adopted by Millennial urbanites," according to Fast Company. "These individuals are largely college-educated, dual-income households with no kids." Raised in an era of convenience, many Millennial consumers admit that they would rather order take-out after a long day at work than spend time shopping and preparing a meal at home, especially if they are only cooking for one or two people. At the same time, this demographic is very aware of and concerned with the ingredients and healthfulness of what they eat and drink.
Meal kit home delivery companies have found an eager market in these discerning young professionals, also capitalizing on those that live in and around major metro areas. This particular subset is less likely to have a car, which can cause hardship when trying to stock up on groceries. Lugging full grocery bags through public transit and up to a tenth-floor apartment is not anyone's idea of fun. Millennial consumers who live in metro areas also are used to paying a premium for food and value their time above all, so they are much more eager to part with their money for convenience and quality ingredients delivered to their door.
Download our ebook to learn how consumer lifestyle trends are shrinking food packaging. >>
Packaging solutions for meal kit companies
To bring fresh ingredients across the country to the end consumer requires complex supply chain logistics. Certain foods prone to spoilage like meat and fresh vegetables must be packaged in a manner that reduces the risk of cross-contamination or infection with foodborne illness.
Other foods like spice blends and sauces necessitate their own kind of packaging to ensure product leakage does not occur while in transport. All of these items must be carefully measured, weighed, and packaged in exact amounts to ensure that when the meal is finally assembled and served in a consumer's home, it is delicious and nutritious.
But how can meal kit delivery services possibly standardize and automate their packaging when they require a ton of different ingredients in many different serving sizes? The short answer is: They don't, at least not yet.
Instead, top meal kit delivery services are assessing their data to find out which ingredients and serving sizes are most in demand. Using those parameters, they can then automate high-use segments of their meal kit packaging process.
Here are a few of the most-requested food delivery packaging automation solutions:
Meat and fresh-cut fruits and vegetables: Vertical form fill seal (VFFS) machines with washdown upgrades ensure maximum packaging speed and accuracy while also allowing for maximum access to machine parts for proper sanitation and cleaning.
Spices and sauces: Sachet and stick packaging machinery quickly and accurately form, fill, and seal small packets of ingredients like spices and sauces.
Cold packs: Another growing packaging application that has emerged with the advent of meal kit delivery services is the packaging of cold packs for shipment of the ingredients to consumers' homes. Previously something that was outsourced, some meal kit companies are finding it more advantageous to bring the packaging of cold packs in-house with VFFS machines.
What about meal kit packaging waste?
So we arrive at the inevitable question: Does packaging individual pre-measured ingredients hurt the environment? Is the meal kit delivery model sustainable in a packaging sense?
We admit that as a packaging equipment manufacturer we obviously have a bias. We champion all the ways in which flexible packaging is a sustainable option, but at the same time recognize that waste is unavoidable and needs to be addressed when utilizing any food packaging solution.
But consider this: Generally, more packaging means less food waste. And we waste tons of food, literally. It's estimated that of the 4 billion tons of food produced each year, 1.3 billion tons, or 33%, is wasted. Packaging food items in smaller portions result in a higher likelihood of using the entire package contents in one sitting, leading to much less food waste overall. This also means properly packaged food results in a smaller carbon footprint over its lifecycle.
Additionally, technologies like modified atmosphere packaging (MAP) can play a huge role in reducing food waste. MAP creates or maintains an ideal mix of gases inside of a package to extend shelf life and reduce product degradation.
So it really comes down to a question of which is more important to combat - food waste or packaging waste?
Are there any sustainable packaging solutions for meal kits?
Fast Company explains that the challenge with a meal delivery service is that customers want fresh, preservative-free, perfect looking ingredients with no packaging. Unfortunately, this is not (yet) technologically possible. One must be sacrificed for the other, but there happily are new middle grounds emerging.
Many meal delivery services are listening to consumer concerns about packaging waste. Here are some innovative and sustainable ways these companies have responded:
Creating outer shipping boxes and packing materials that are fully recyclable and compostable, made from sustainable materials
Sourcing green packaging for meal components that is recyclable or compostable
Creating freezer packs that contain mostly water and no toxic fluids
Pre-labeling and pre-paying for shipping containers to be returned to the company for reuse
Optimizing supply chains to keep food fresher longer
Cutting out the middle man when sourcing to reduce energy, water, and labor waste
Learn more about current food industry trends
The same consumer group that values meal delivery services because of convenience also prefers single-serving packaging overall. This group also snacks throughout the day instead of eating at set meal times. These lifestyle trends and more are influencing snack packaging in big (and small) ways: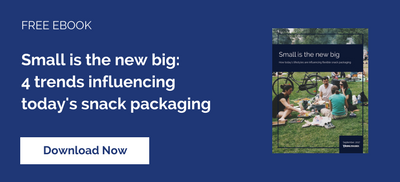 Originally published 8/19/16, updated 2/11/19.
---