Viking Masek announces new STANDCAP pouch machine technology

August 25, 2017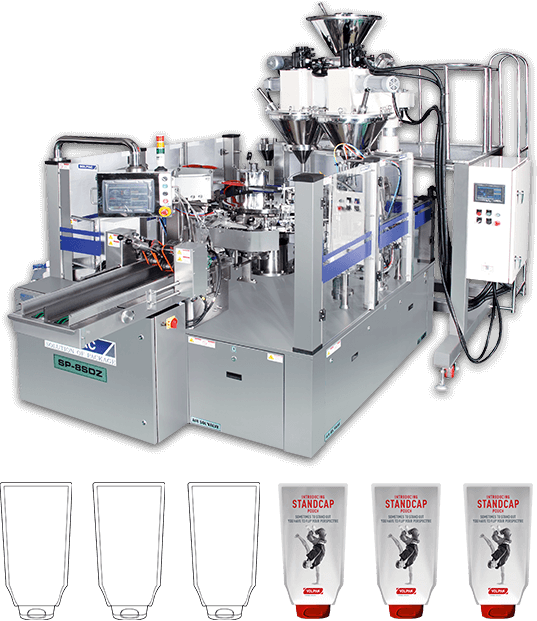 Viking Masek, in partnership with industry leaders Volpak & RA Jones, Glenroy, and Aptar, is excited to announce a total supply chain solution for the newest and most innovative premade pouch packaging technology– the STANDCAP pouch. Perfect for liquids, gels, and pastes, this market-disrupting package can revitalize your brand and improve shelf appeal for your products.
Viking Masek's dual-lane premade pouch machine model 8SD-220 is now capable of filling and sealing STANDCAP pouches. Better yet, this configuration has a small footprint, enabling you to conserve valuable plant floor space. Filling and sealing up to 80 STANDCAP pouches per minute, this equipment innovation can revitalize your brand and help you gain a competitive advantage.
Read about STANDCAP pouch solutions on Yahoo Finance here.
Check out a video of STANDCAP pouches in action.
Learn more about new STANDCAP pouch machine technology and if it's right for you.
STANDCAP pouch Machine Consultation
---