Viking Masek begins major expansion of US headquarters, doubles production capacity

November 9, 2020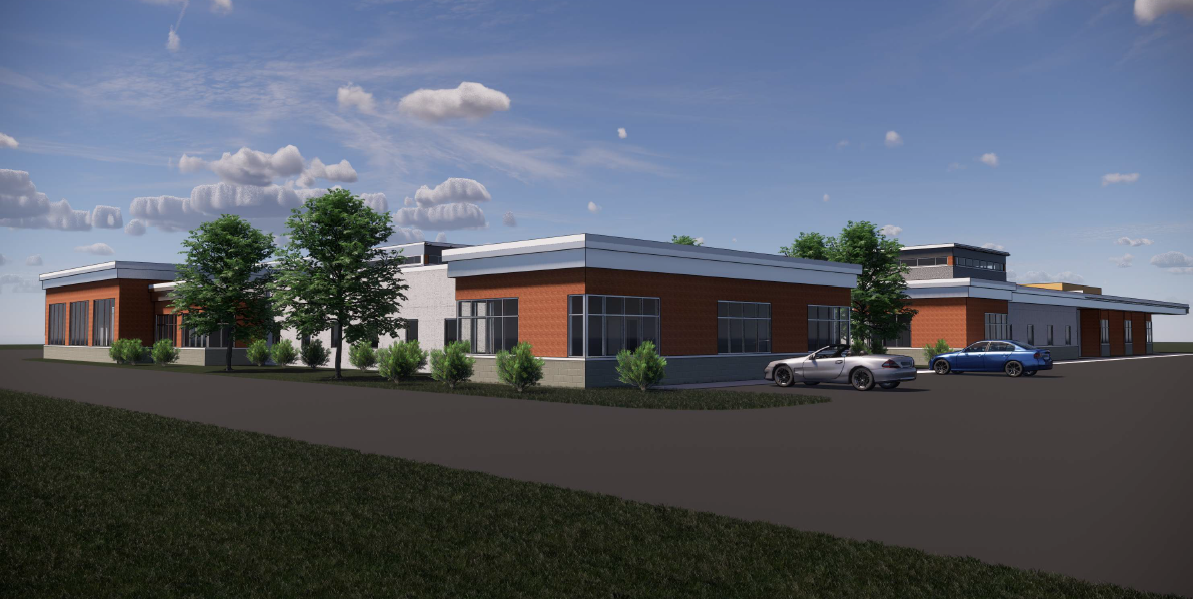 Viking Masek is excited to announce that a major expansion of its US headquarters in Oostburg, WI is underway.
The $4 million project officially broke ground in early November 2020 with expected completion in July 2021.
"This business expansion is a natural progression for our company," said Robb Leonhard, Viking Masek co-owner and Executive Vice President. "It increases our ability to better provide innovative and automated packaging lines from tote to pallet."
The building expansion will add 24,000 sq ft of warehouse/production space plus 9,000 sq ft of office areas including 36+ new workspaces. Viking Masek will also add an additional pub-themed gathering area, conference rooms, a sunny indoor commons area, and an outdoor courtyard.
With the addition of the space, Viking Masek will be able to:
Double their production capacity to meet the needs of a growing client base
Streamline shipping and receiving areas and processes
Dedicate additional space and resources to R&D and full packaging line integration
Provide space for their growing workforce to collaborate, inspire creativity, and relax
The major campus expansion will add approximately 33,000 sq ft to its US headquarters in Oostburg, WI, increasing its total footprint by over 60 percent to 91,000 sq ft.
Better than expected growth
After expanding the facility twice before, in 2015 and 2016 respectively, Viking Masek has again outgrown its space. Another addition to their US headquarters was always a part of Viking Masek's long-term plan. RC Huhn, Viking Masek CFO, comments that "better than expected growth meant our future plans for expansion have become a present reality."
"We've reached a critical point where we need to maximize our space to keep exceeding our productivity goals and provide space for our growing workforce to succeed," comments Ty Weinhold, Viking Masek COO.
After nearly doubling its workforce over the last five years, Viking Masek's recruitment efforts show no sign of slowing. Adding space for this growth ensures employees remain motivated, relaxed, and have more workspace choices to enhance creativity, whether it be in their office, outdoors, or in common areas.
"Due to our rapid growth in systems integration and growing demand in food and medical markets, the addition became necessary to accommodate additional team members and production space," said Rick Leonhard, Viking Masek's late President and co-founder. "We see no end in sight and expect continued growth in our business."
A place to gather
Viking Masek made sure to build in community areas to ensure its workforce still comes together even as the physical facility space grows.
An energizing, sunny corridor with floor-to-ceiling windows is part of the plans, providing a natural space for all departments to converge in a central area. Featuring both stand-up pub tables and bistro booths, the area will provide space to collaborate. Whether it's hashing out project details, visiting with clients, or relaxing, the area allows you to choose your energy.
A 1,200 sq ft outdoor paved courtyard will provide space for both business and pleasure. Equipped for outdoor work and meetings as well as lounging and grilling on a summer afternoon, the area is sure to be a hot spot for employees and visitors alike.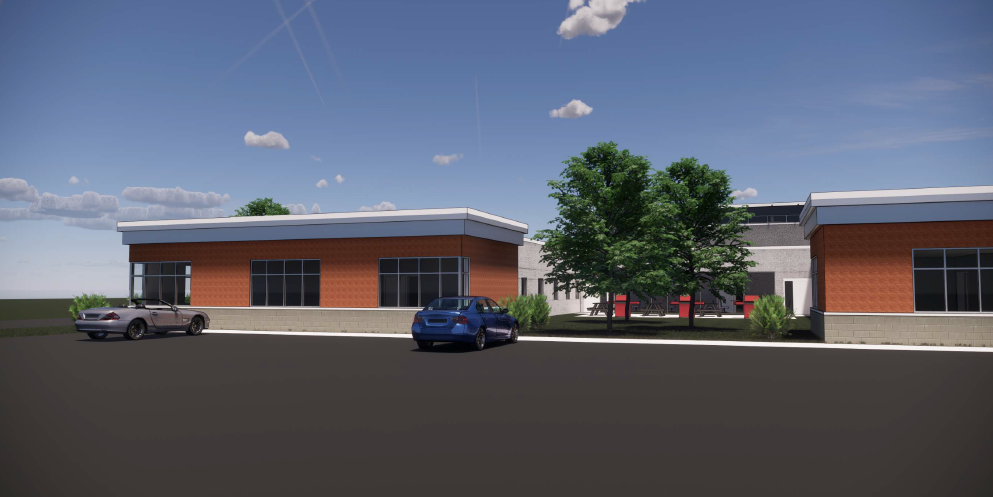 A second state-of-the-art pub-themed gathering area will also be added. At three times the size of Viking's current cafe, the new meeting space will be built with a modular design so it can be converted to meet varying needs, whether it be parties, presentations, educational events, or post-work cocktail hours.
"Our cafe has always been the nucleus of our company; a place for people to go for a break, to celebrate, a place to proudly feature photos of their loved ones on the walls. Our second main gathering space will hold true to that concept of togetherness, just at a much larger scale," comments Weinhold.
Embracing the future, honoring the past
Will the building's history get lost with all the changes? Not a chance, says Kyle Karstaedt of Abacus Architects. "The addition will provide a somewhat different environment from what currently exists, while still feeling like it all belongs together. Unique but familiar."
Weinhold agrees. "The new space will hold true to our core values of innovation, drive and passion, teamwork, preparing ourselves to win and our continued vision of nailing it. As we look to the future, our greatest assets are our workforce and our customers, both of which will greatly benefit from these enhancements to our facility."
Keep up with the latest news and company announcements
Get the latest delivered to your inbox. Choose instant, daily, weekly, or monthly updates here:
Viking Masek in the news:
Yahoo! Finance - Viking Masek Announces Major Expansion of US Headquarters
MarketWatch - Viking Masek Announces Major Expansion of US Headquarters
Packaging Strategies - Viking Masek Doubles Production Capacity with Expansion of US Headquarters
Cannabis Products - Viking Masek Expands Wisconsin Facility for Third Time
Markets Insider - Viking Masek Announces Major Expansion of US Headquarters
Sheboygan County Economic Development Corporation - Economic Updates Newsletter 11/16/2020
PR Newswire - Viking Masek Announces Major Expansion of US Headquarters
---