Viking Masek partners with robotics company IAS, Inc.

May 16, 2021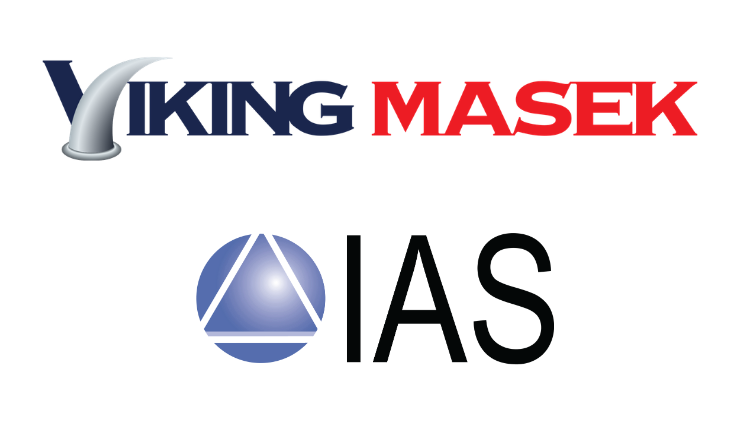 Viking Masek recently purchased an undisclosed stake in robotics company IAS, Inc.
The investment in IAS, Inc., based in New Berlin, WI, combines the expertise, experience, and resources of both companies to provide cutting-edge packaging solutions that automate the entire packaging process from bagging to boxing to palletizing and beyond.
The partnership aligns with Viking Masek's long-term strategy to innovate, simplify, and provide comprehensive, technologically advanced packaging lines to manufacturers and contract packagers nationwide.
"This partnership comes on the heels of unprecedented growth in demand for complete packaging systems and a major expansion of our US facility," comments RC Huhn, Viking Masek CFO and co-owner. "The strategic collaboration with IAS will offer our clients new technology that will supercharge their ability to increase efficiency, flexibility, and competitiveness."
The investment in IAS, Inc. will strengthen Viking Masek's supply chain, further streamlining the purchase, design, and manufacture process to bring clients full packaging lines faster.
"The combination of IAS robotics with our durable packaging machines and equipment partners will help our clients simplify by providing a single source to meet all of their packaging automation needs," comments Huhn.
Daily operations at both companies will initially remain unchanged with both entities leveraging their existing infrastructure and leadership to provide the same level of quality and customer-centric service their clients have come to expect.
"We're incredibly excited to continue the collaboration between our two companies and formally solidify our relationship through this partnership," said Paul Szeflinski, President and Founder of IAS.  "By bringing together the integrated packaging system machine capabilities of Viking Masek with the robotic and automation abilities of IAS, we are able to provide solutions that address more areas of the modern factory and ultimately provide deeper value to our clients." 
About IAS, Inc.
IAS Inc. has been providing turn-key automation systems to manufacturers across industries since 1998. It is well known for designing custom systems that increase manufacturing throughput and improve product quality while protecting workers by meeting global safety standards. The company has been experiencing rapid growth and recently completed a 15,000 sq ft expansion of its headquarters in New Berlin, Wisconsin. 
Keep up with the latest packaging industry news
Stay up-to-date with breaking packaging industry news! Subscribe below to get automatic updates delivered straight to your inbox, only on the schedule you choose.
Viking Masek in the news:
Yahoo! Finance - Viking Masek, IAS Inc. Form Strategic Partnership to Expand Automation Offering
Morningstar - Viking Masek, IAS Inc. Form Strategic Partnership to Expand Automation Offering
BizTimes Milwaukee Business News - IAS Inc. sells undisclosed stake to Wisconsin automated packaging system manufacturer
Packaging World - Viking Masek, IAS Inc. Form Strategic Partnership to Expand Packaging Automation Offerings
---