Why premade pouches are winning in the snack market

August 23, 2017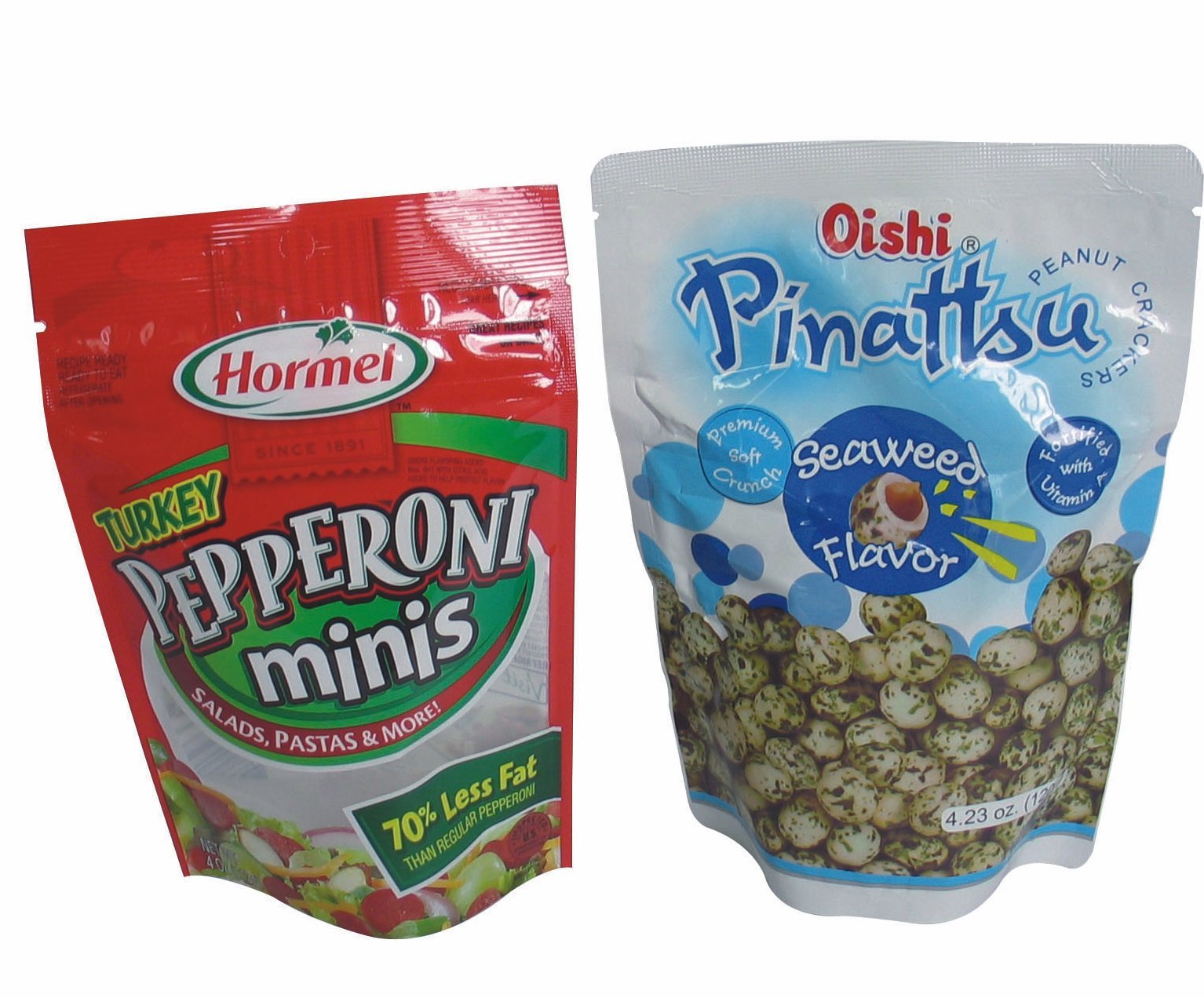 ProFood World reports that flexible pouches, in particular premade stand-up pouches, are one of the fastest growing packaging formats in North America for dry snack products. For good reason: This attention-grabbing package type is a hit with consumers and manufacturers both. Here's why:
Portability & Convenience
Today's on-the-go consumers desire lightweight, no-nonsense packaging that can be easily transported as they go about their busy lives. For this reason, smaller, more compact package types are a hit, especially when they feature recloseable options like zippers.
Curb Appeal
You can't beat the premium appearance of a stand-up premade pouch. It stands upright unassisted, acting as its own billboard and enticing customers with an attractive look that screams quality. Loved by marketing departments, premade stand-up pouches act as brand ambassador right on the store shelf.
Sustainability
Sustainable packaging materials are no longer a novel option. For many top snack brands, green packaging is becoming the standard. Per pouch costs for compostable and eco-friendly packaging have come down as more companies enter the fray, so the barrier to entry into this market is not as formidable as before.
Try-Me Sizes
Today's consumer has commitment issues…when it comes to brands, that is. With so many snack choices that just seem more of the same, today's shoppers are always eager to try the next best thing. When products are offered in smaller 'try-me sized' premade pouches, consumers can satisfy their curiosity without as much of a hit to their wallet.
Ease of Packaging
Premade pouches arrive at the snack manufacturer already made. The producer then just has to fill and seal the pouches, which can easily be done with premade pouch packaging equipment. This type of packaging machinery is easy to use, quick to change over to different bag sizes and creates a minimal amount of waste. It's no wonder why the premade pouch fill/seal machine is experiencing increased demand.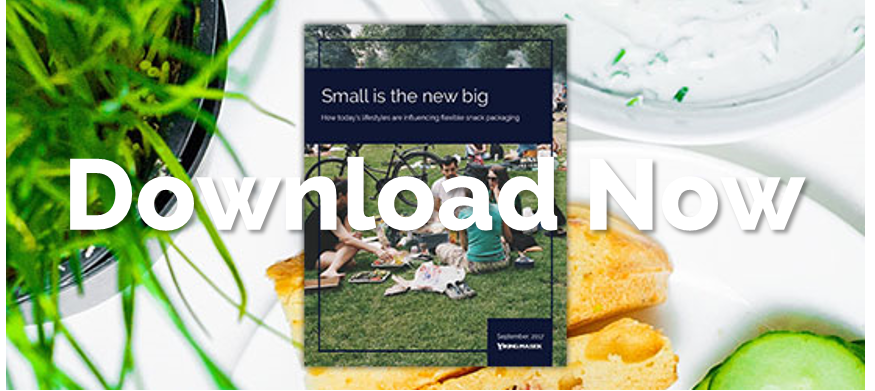 Snack Packaging eBook: Small is the New Big
Learn more about snack packaging trends in our new eBook: Small is the New Big. Download it for free today.
---