Case Study
Innovating Liquid Cheese Packaging
---

The Challenge
A liquid cheese manufacturer was hoping to grow its customer base through product differentiation using an innovative new packaging technique. Liquid cheese is typically packaged in cans, which are costly, inconvenient, and do little to preserve the product or minimize waste.
With a design for a brand-new package for its cheese, this manufacturer needed to find a machine that could produce its new liquid cheese package economically.

---
Our Approach
Because the manufacturer's packaging method was brand new, customization was key. This packaging solution needed to consider the high viscosity of liquid cheese as well as food safety temperature requirements.
The answer was an intermittent motion VFFS machine that included a temperature-controlled fitment applicator with a vibratory bowl feeder, plus a high-performance piston liquid filling unit.
The unique oversized pillow pouch produced by this custom packing solution helps to support the manufacturer's level of creativity for its tough to package product.
The Viking Masek Solution
The VFFS intermittent motion packaging machine we created featured a new packaging application: oversized pillow pouches featuring an easy dispensing fused fitment.
The package allows for quick and neat dispensing of the liquid cheese product and provided strong market differentiation for this innovative manufacturer, helping our customer increase shelf placement, prominence, and purchase of its products.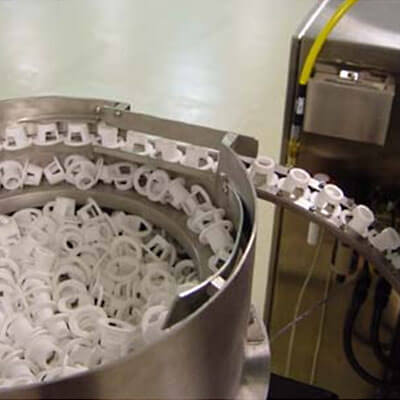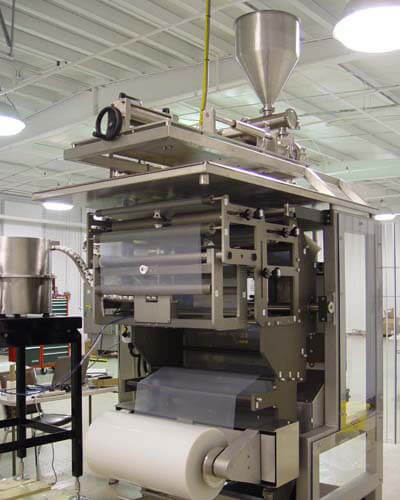 VFFS Intermittent Machine - a unique custom packing solution for easy dispensing and prominent in shelf placement.