Reliable, consistent intermittent motion
Our flexible and functional VFFS intermittent motion machines provide accurate speed and repeatability for food and non-food items as well as liquids and fractional packs. With no-tool changeover and the ability to operate accurately even in wet or dusty environments, our intermittent motion machines can meet your exact specifications for bag styles, printing, and cartoning options.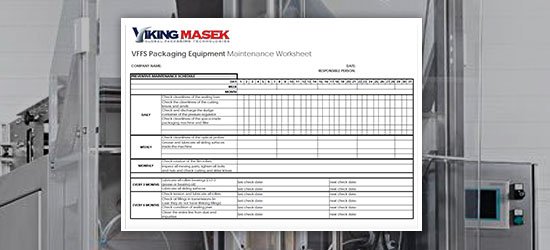 A preventive maintenance checklist for your VFFS packaging machine

Keep your machine running smoothly and performing at top speeds by using this helpful worksheet to assign responsibilities.