Case Study
Speeding up production time for institutional
food packaging
---
The Challenge
In the world of institutional food packaging, speed and efficiency are key ways to maintain profitability. However, when many institutional food packagers tried to increase packaging production speed, they faced challenges including bunched-up film, poor seals, and a need to use heat levels that were potentially damaging to the packaging film and the food itself.
---
Our Approach
In traditional intermittent motion packaging machines, increasing machine speed leads to reduced time for the sealing jaws on the packaging film. A common solution to this challenge is to increase the heat the sealing jaws use to create the end seals on the bags.
However, many of the products packaged in institutional-size bags, such as shredded cheese, do not mix well with heat. In addition, the increased heat can damage the packaging film itself.
The engineers at Viking Masek were committed to finding a solution that would reduce packaging time while maintaining a quality seal at an appropriate temperature for the food products inside the bag.
The Viking Masek Solution
Our engineers developed a machine, the VFFS Solitaire, that uses a circular motion to seal the film while the food drops down into the newly-created pouch. This unique approach works well for high-speed institutional packaging for a variety of reasons.
First, the increased time that the jaws have with the packaging film allows our customers to use a lower temperature to produce a quality seal, even at increased machine speeds.
In addition, the continuous motion prevents the food product from sticking to itself or parts of the machine.
Plus, our customers benefit from reduced wear and tear, resulting in lower maintenance costs, on the machine.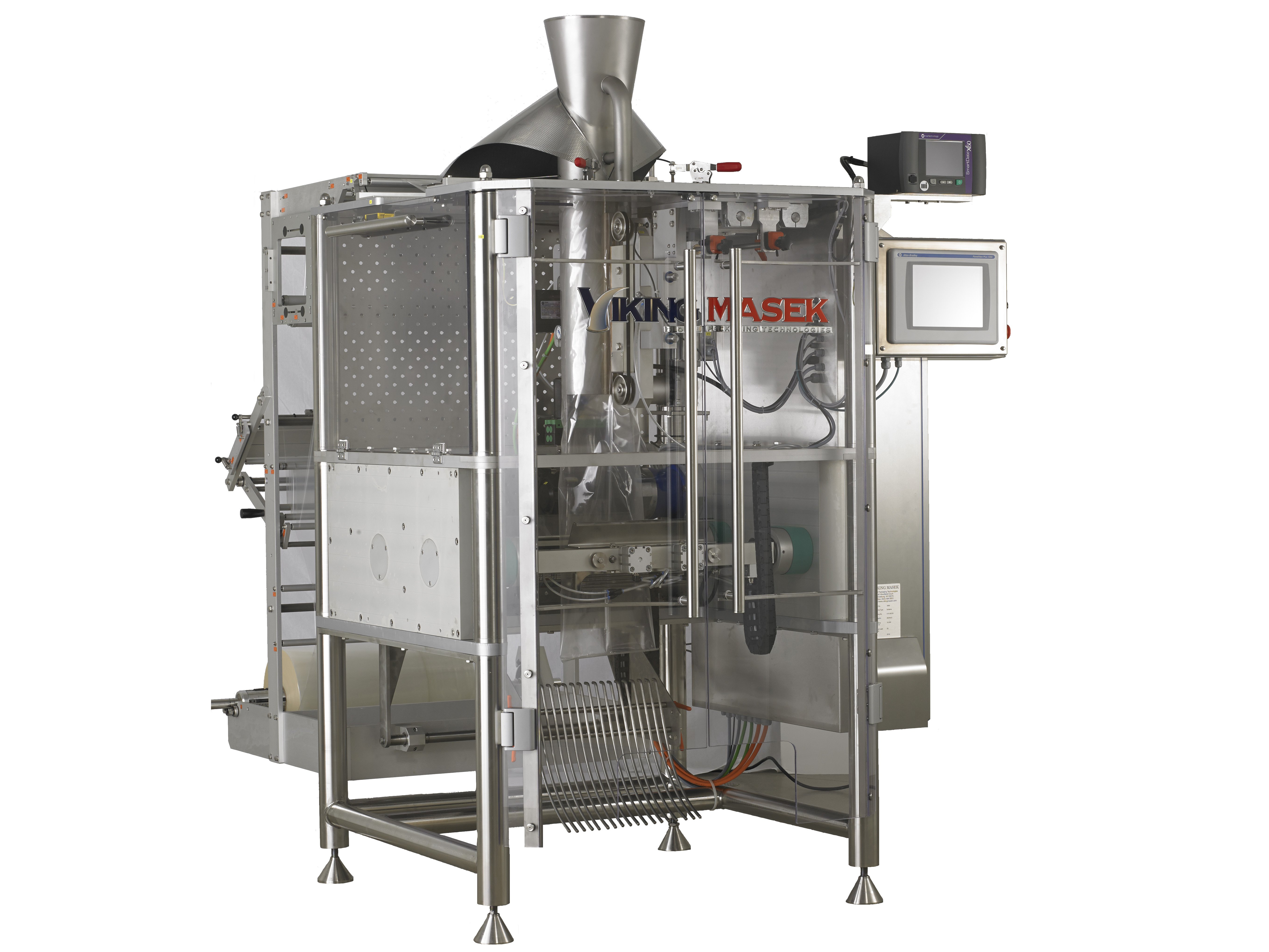 VFFS Solitaire - allows low temperatures at increased machine speeds