Viking Masek Named Sheboygan County Manufacturer of the Year

February 22, 2017
The Sheboygan County Chamber of Commerce held its annual Chamber Champions Gala on February 21, 2017, hosting over 650 attendees to celebrate the achievements of Sheboygan County businesses. With 62 awards nominees in 11 different categories, the night was one of community pride and celebration. Viking Masek was honored to receive the award for Sheboygan County Manufacturer of the Year.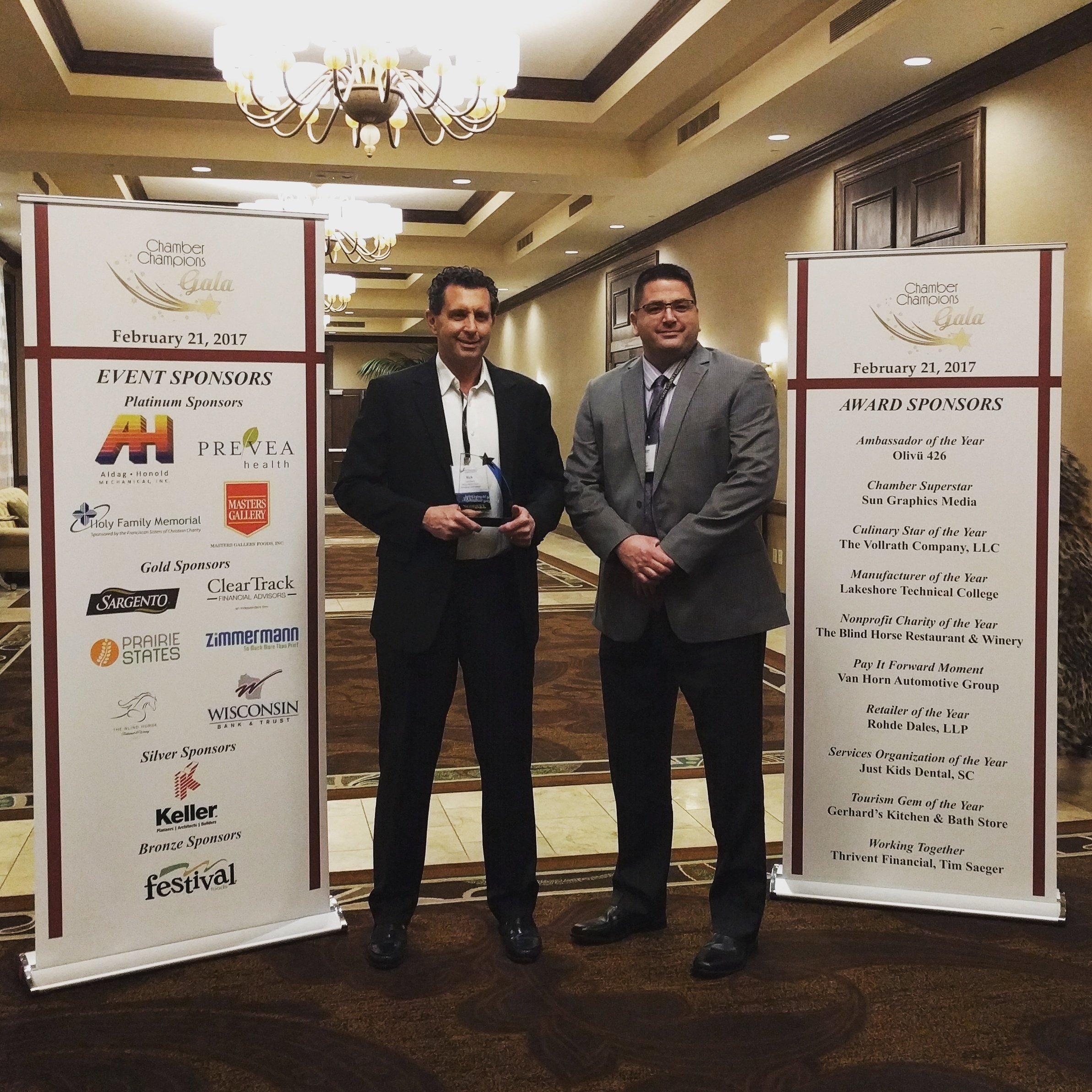 Viking Masek President Rick Leonhard (left) and Vice-President Robb Leonhard (right)
Viking Masek was selected for this award based on their recent growth in many areas, including local job creation, expansion of their Oostburg facility, and increased sales as a result of unprecedented demand for their packaging equipment.
During the company's acceptance speech, company President Rick Leonhard commented, "Ten years ago, Viking Masek was just a dream we discussed in a coffee shop, and here we are today. It's great when all the puzzle pieces finally come together. We are so thankful for our employees and our community who made this possible."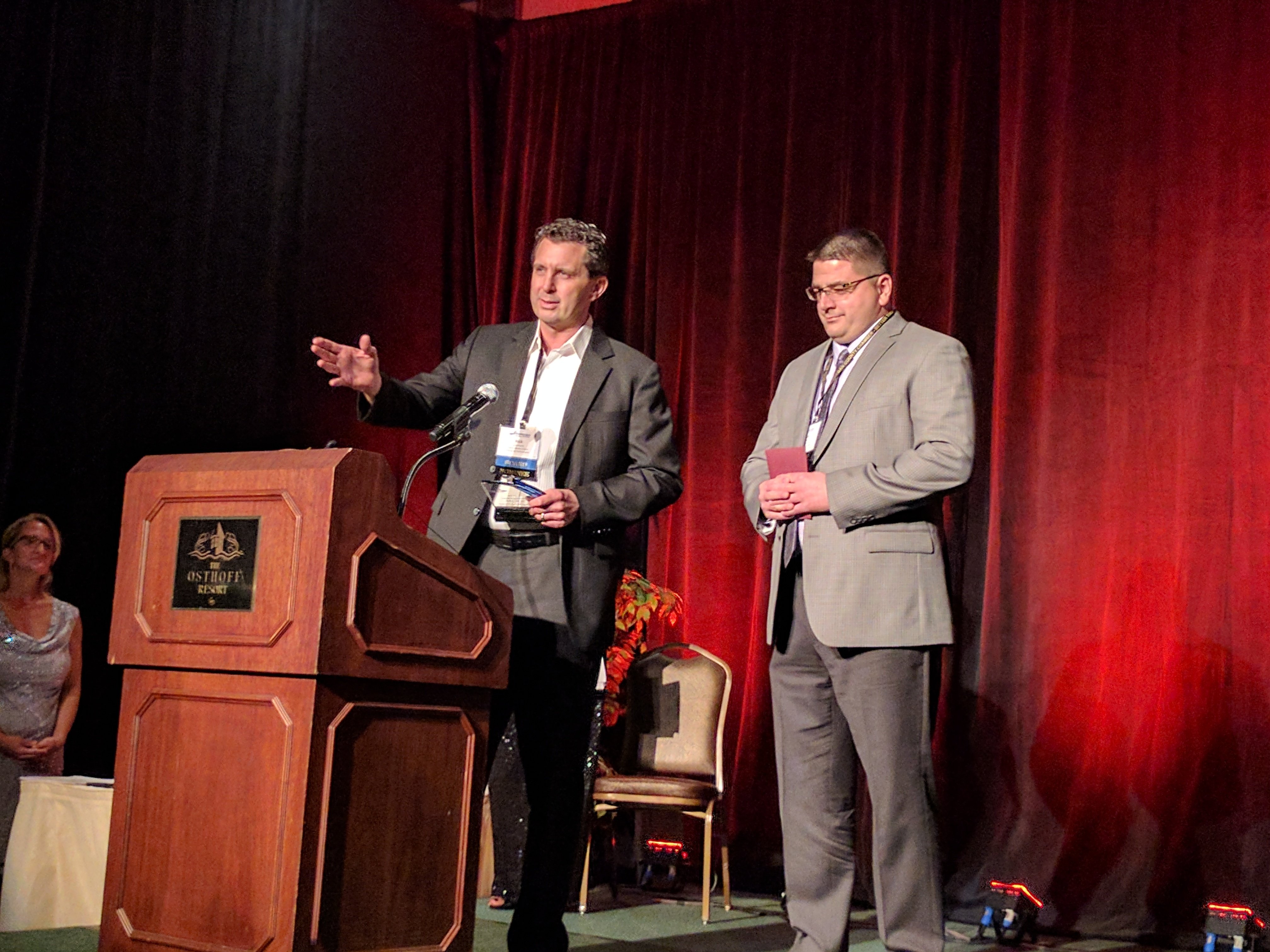 This year's Chamber Champions Award winners include:
Manufacturer of the Year: Viking Masek Global Packaging Technologies
Nonprofit Charity of the Year: Safe Harbor of Sheb. Co.
Retailer of the Year: Miesfeld's Meat Market
Tourism Gem of the Year: The Osthoff Resort
Service Organization of the Year – for Profit: Champion Storage & Rental, LLC
Service Organization of the Year – Nonprofit: Sheboygan Senior Community
Working Together award: Red Raider Manufacturing
Ambassador of the Year: Chris Graeber
Chamber Superstar award: Laura Gumm
Culinary Star award: Black Pig
Friend of Tourism award: Miesfeld's Lakeshore Weekend
Says Chamber Executive Director Betsy Alles of the event via The Sheboygan Press: "This remarkable event celebrates the best of the best. We recognize these leaders and their exemplary contributions to our county's business culture and climate."
---