How to maximize the performance of your new automated packaging machine

August 7, 2018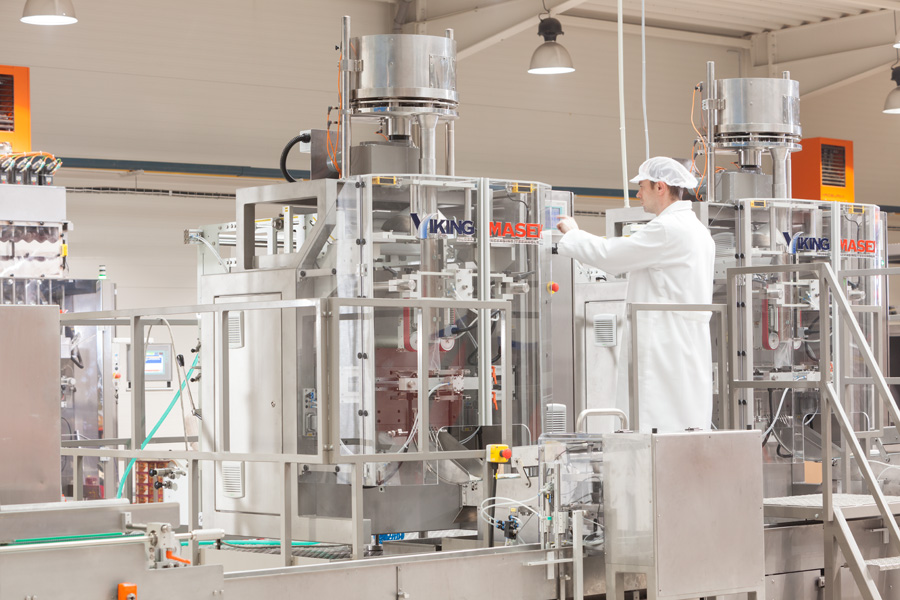 You're the proud owner of a brand new packaging machine.
You can look forward to things like improved efficiency, enhanced product freshness, labor cost decreases, and less product waste. You will definitely want to jump right in and get the packaging machine into production.
But wait! Here are 5 things you should do to make sure you get the most out of your packaging machine investment.
1. Train, train, train!
Yes, modern packaging equipment is designed for ease-of-use, but it still requires some technical skill and training to operate effectively.
The very best source of training is to go to the source, tapping the expertise of your packaging machine manufacturer. They can cover everything from machine setup to troubleshooting common issues to performing quick changeovers.
Sometimes training is included in your contract and sometimes not, but either way, it's a great operational investment. Properly trained packaging machine operators and maintenance crew are safer, more confident, perform more efficiently, and can better assess machine issues independently. All of this leads to better employee morale and a better performing automated packaging system.
2. Do some math & set benchmarks
It's very important to evaluate your new packaging system for production efficiency and return on investment. Otherwise, you won't ever know the exact impact of packaging automation on your business.
If you haven't already, start with calculations to determine the ROI of your packaging machine. One of the most revealing will be determining the payback period. This formula will tell you how long it will take to recoup the cost of your packaging machine investment. Here's how it works:
After your automated bagging machine is installed and in production, you will be able to determine how much you are saving on things like labor, increased throughput, and improved production efficiency. For the purposes of payback period calculations, these factors in dollars are considered the 'net benefit of your purchase'. Divide the total cost of the machine by the net benefit, and arrive at your payback period. You may be surprised at how short it is!
DOWNLOAD A FREE ROI AND PAYBACK PERIOD CALCULATOR HERE. >>
Next, after your machine has been running for a period of time, take a look at the system's Overall Equipment Effectiveness (OEE). This calculation is a bit more involved and gives you a percent between 0 and 100, with higher being better. An OEE of 85% is considered world-class, but you should always strive for improvement. Figure out your OEE to get a baseline and then make a plan to increase that number.
LEARN HOW TO CALCULATE YOUR OEE HERE. >>
3. Keep high-wear parts on hand
The last thing you want to do is wait for a parts shipment when your packaging machine is down. That's why we recommend keeping high-wear parts on hand. Above that, we also recommend keeping parts on hand that require custom fabrication, as they often must be special-ordered by the OEM or created from scratch. This usually means longer lead times.
It's also a good idea to conduct regular inspections of packaging equipment to determine when parts will soon need to be replaced. Data from these inspections can inform your parts inventory strategy so you are rarely without the parts you need. Your peers agree: Food Engineering Magazine reports that almost half of recent survey respondents say they follow a regular inspection and parts replacement schedule. Only 29% say they wait until something breaks.
4. Maintain, maintain, maintain!
A great automated bagging machine will need very little maintenance and upkeep. But that doesn't mean you can ignore it altogether.
Proactively determine a machine preventive maintenance plan, including either once- or twice-yearly visits from the manufacturer to perform an expert inspection and audit of the equipment. No matter how trained and technically adept your workforce is, having an outside expert periodically assess your equipment can uncover potential issues that are easily missed. Just like a car, bringing in a highly-trained eye for a packaging machine 'tune-up' can be invaluable.
There are many maintenance-related activities you can do yourself, like keeping a clean machine and performing simple machine maintenance tasks. These activities, when performed regularly, can have a huge impact on your packing machine's longevity.
learn more about machine preventive maintenance here. >>
5. Keep in contact with your OEM
After your packaging machine is installed, the relationship with your OEM isn't over. In fact, it's only just begun! The partnership with your equipment manufacturer will last for the lifetime of the machinery, which can span decades or more. It's well worth it to keep in regular contact.
Maintaining a close relationship with your packaging machine manufacturer means you will be among the first to know about updates, obsolescence, and new technologies that could affect your business.
More packaging machine tips for new owners
Get tips like these delivered right to your inbox at the interval you choose. Subscribe to our Packaging Equipment Blog today: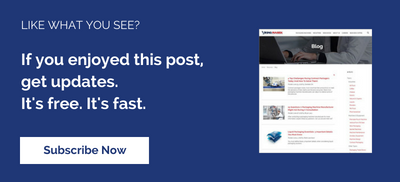 ---