Two or Four Lane Premade Pouch Filler Equipment
Fill and seal up to four premade pouches at once with this two or four lane automatic pouch packaging machine. With six to eight stations, this rotary pouch filler machine can package anything from liquids to pet food to powders. Easy integration with volumetric, multi-head scale, auger, liquid pump, and cup fillers as well as infeed and outfeed conveying equipment makes this flexible packaging machine a top choice for complete premade pouch packaging solutions.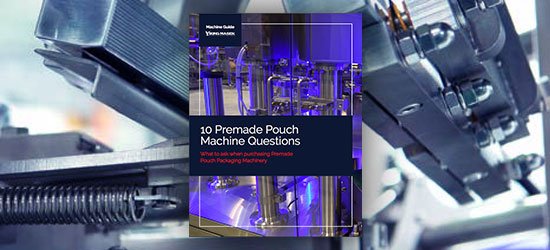 10 Questions answered about Premade Pouch Machines

Learn everything you need know before investing in a premade pouch fill and seal machine.