VERTICAL FORM FILL SEAL MACHINE GUIDE
5 VFFS Machine Questions
We'll answer 5 of your biggest questions about VFFS machines and how they can benefit your company.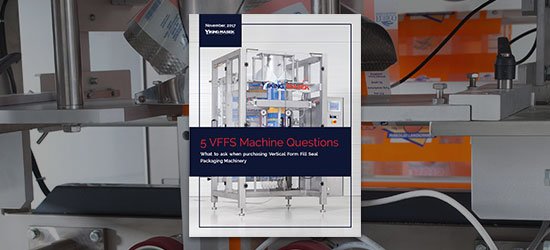 Vertical form fill seal (VFFS) packaging machinery is an investment in efficiency and will improve your bottom line. But there are a few vital things you need to know before you select an OEM for your new equipment.

Get expert answers to 5 of the biggest VFFS machine questions:
1 How is the machine constructed?
2 How easy is it to operate the machine?
3 Can multiple SKUs be packaged on one machine?
4 How durable are machine components?
5 How is the machine controlled?

Download this free eBook and find out if VFFS packaging equipment is a good fit for your company.
Get your FREE 5 VFFS Packaging Machine Questions Guide