Viking Masek
Robotics & Automation
Viking Masek Robotics and Automation is thrilled to present our clients with state-of-the-art robotic packaging systems. These packing solutions significantly enhances the end-of-line processes, directly affecting overall equipment effectiveness, customer satisfaction, and company profit.
Top Five Benefits of Robots
REDUCE
labor and repetitive tasks

INCREASE
speed and productivity

ACHIEVE
repeatable quality and consistent product handling


MINIMIZE
waste and human error
87%
Of leading CPGs are using robotics for palletizing
What is it, you ask? Sprinter Series Palletizers are designed to fuse speed and reliability to boost productivity at the end of the line and push value upstream. It's simply the right palletizer for any production job.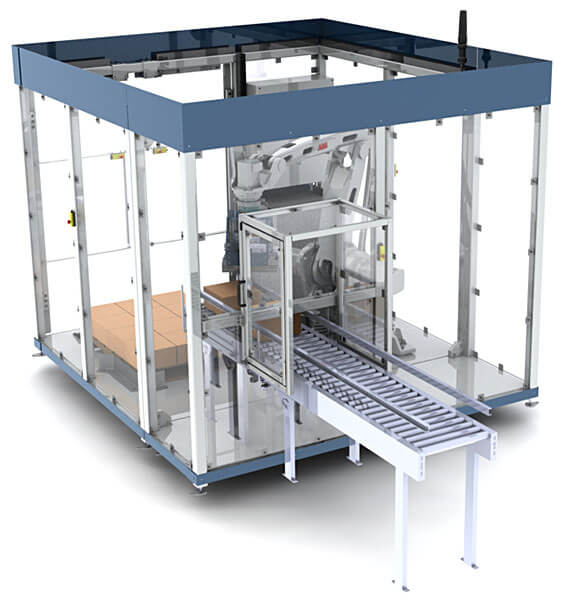 Robots today are more intelligent, faster, capable of lifting heavier loads, and easier for the user to operate.
The Sprinter Series has the technological capabilities to provide your company with outstanding productions of any size. In fact, we guarantee your new robotic palletizer will arrive on your manufacturing floor equipped to deliver maximum power, intelligence, safety, and reliability.
We know that space is at a premium at the end of the line, and speed is your best friend. With that in mind, Sprinter Series Palletizers provide the performance essentials to meet your production goals while using only a small and serviceable footprint. And each configuration type can add, remove, or upgrade major system components.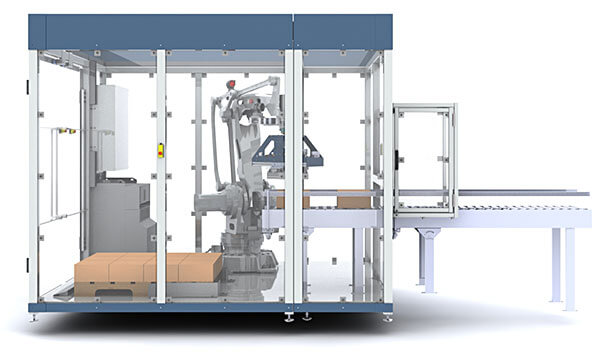 75%
Of secondary packaging lines are using robotics; in the next 5-10 years, robots will be operating 95% of end-of-line configurations

End-of-Line Robotics
The greatest robot usage is at the end of the line for case packers and palletizers
That's not all... Sprinter Series Palletizers are backed by expert engineers who will support you along every step of the process. They will point out all the benefits of your new robotic palletizing system so you can maximize your return on investment.
Robotic packaging systems are fast, dependable, and save you money. They also solve the problem of today's worker shortages. The Sprinter Series Palletizing System removes production employees from the end of the line equation.
Every customer's needs are unique, and often, a tailored solution is vital to create the best results. Each component of the Sprinter Series is fully functional in any configuration, creating your perfect robotic palletizing system.