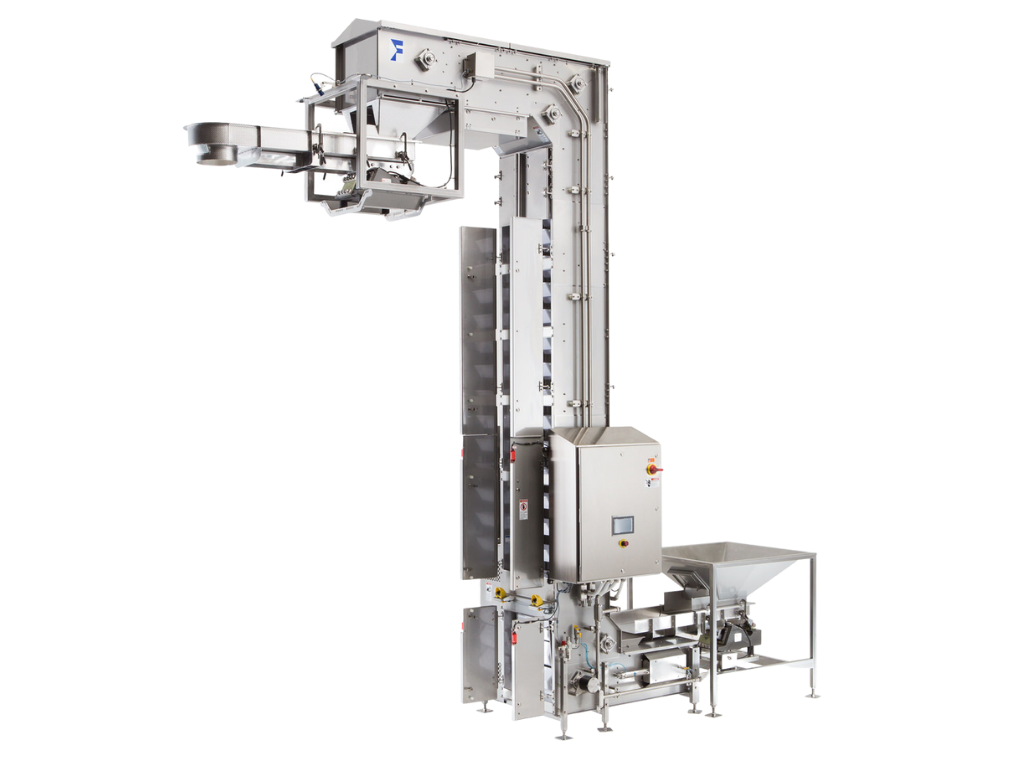 Transport Your Products Safely
Whether it's transporting bulk product into your packaging machine or transporting finished bags to downline equipment, infeed and outfeed systems move your product safely and reliably.
Infeed & Outfeed Systems
Viking Masek combines our durable packaging machines with equipment from our proven partners to create a simplified, fully automated packaging line that will turn your packaging challenges into profits...fast.
Transport your product into the packaging system with automatic infeed equipment. Once your product is packaged, transport your finished bags downline with automated outfeed equipment.
Adding infeed and outfeed equipment to your packaging solution eliminates costly human labor and ensures reliable, gentle product transport into and away from your packaging system.
Popular infeed options include:
Bucket elevators. Perfect for vertically feeding all types of products into a packaging system, from fragile chips to sticky gummies.
Vacuum loaders. Using vacuum suction, granular or powder products are transported vertically into a packaging system.
Incline conveyors. Great for all types of products, this equipment provides gentle and reliable material elevation and transport into a packaging system.
Screw conveyors. Convey bulk powder or granular materials vertically with a screw-like mechanism housed inside a fixed tube.
Outfeed options include a variety of conveyor types to transport your finished bags downstream for further processing.