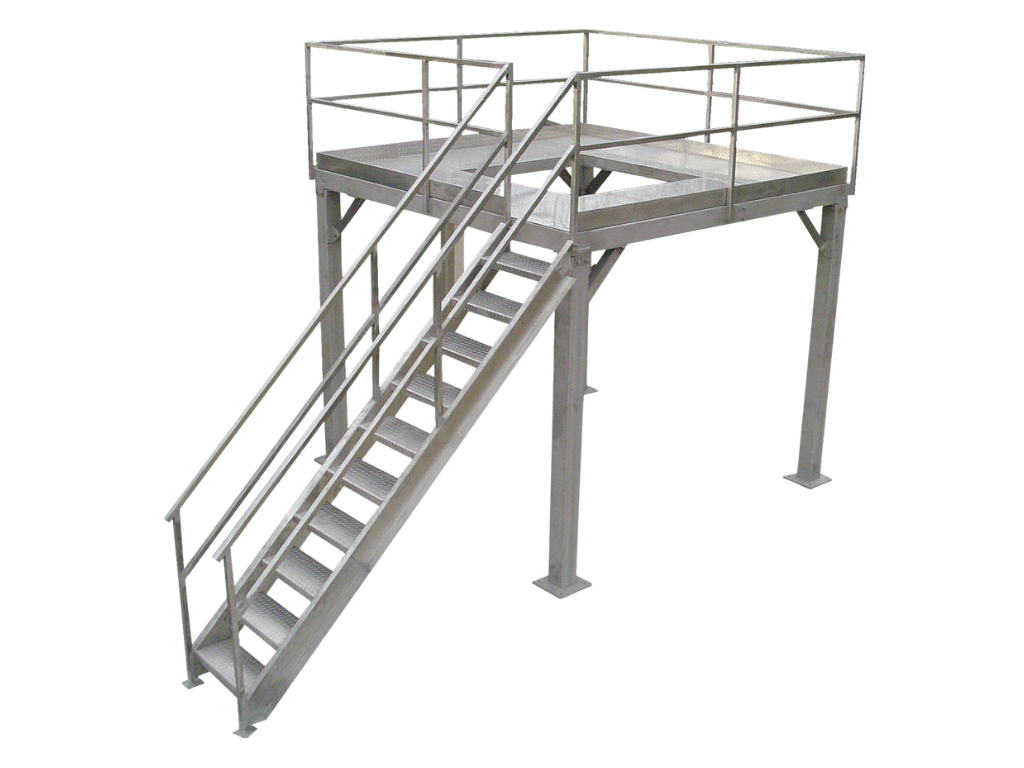 Stability and Safe Access for Maintenance & Cleaning
In addition to providing key stability points for your packaging line, support structures give your workforce maximum access to all packaging machine components for quick and easy cleaning and maintenance.
Support Structures
Utilizing ladders and platforms, mezzanines, and support structures, enable your workforce to access all levels and areas of a packaging line for cleaning, maintenance, and changeovers. With safety measures built right in, support structures allow for easy care of your packaging line while reducing the risk of falls and injuries.
Also providing stabalization to packaging system components, support structures act as the backbone of your packaging line.