Electrical Engineering Technician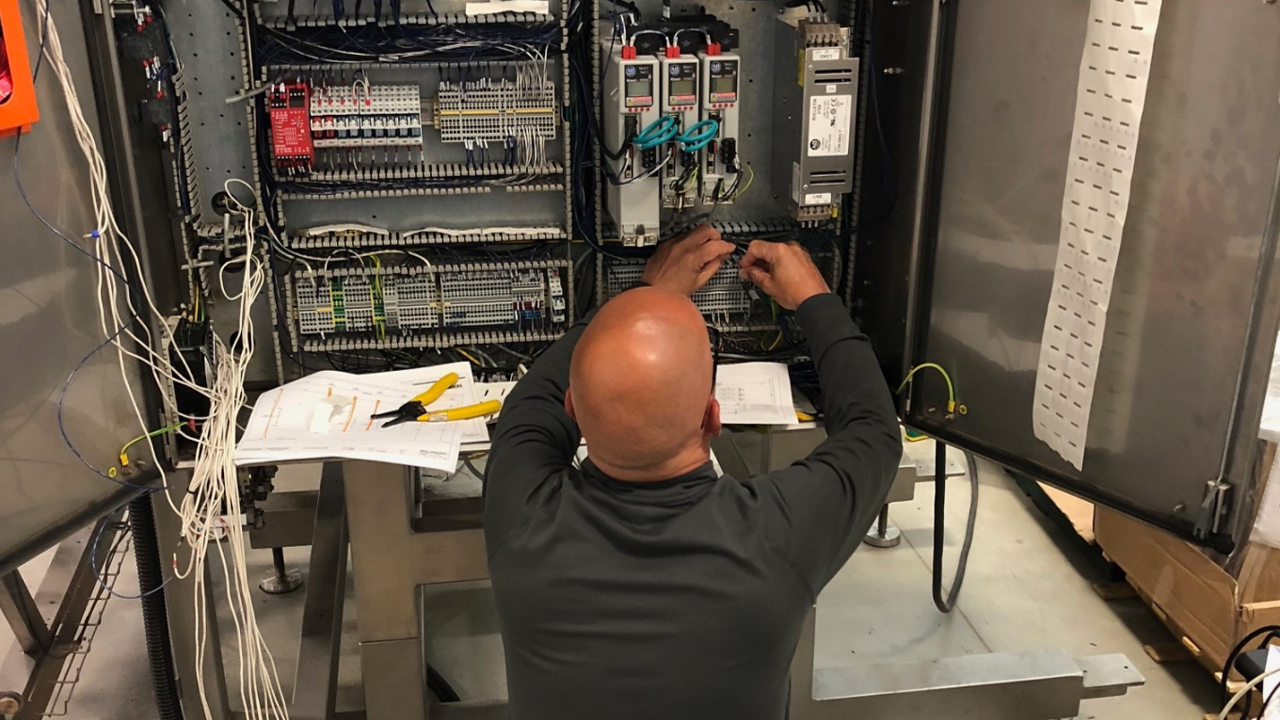 We are no longer accepting applications for this position. Thank you for your interest in a career with Viking Masek, and check out our other open positions.
If you have experience with building electrical panels and enjoy designing unique machine control systems to meet customer specifications, consider an Electrical Engineering Technician position with Viking Masek! Strong communication and problem-solving skills coupled with electrical wiring experience would make you the perfect candidate for this position.
We have a fun and relaxed workplace culture, solid benefits package, and significant opportunity for growth for the right person.
Join the team at Sheboygan County's Manufacturer of the Year today!

Application for United States only. Job openings in other locations, please click here.
---
Description
The Electrical Engineering Technician is the lead for electrical wiring and panel building of Viking Masek packaging machines.
Location
Oostburg, WI - USA
Hours
Mon - Fri
7:00 AM - 4:00 PM (can be flexible)
Travel
Minimal to moderate, as required.
Reports to
Engineering Manager
Apply Now
for the Electrical Engineering Technician opening
Job Requirements
1 -2 years' experience with PLC and HMI programming.
Control system design experience; Allen Bradley or Siemens preferred
3-4 years experience building panels; washdown/food grade preferred.
Strong understanding of UL and NEC requirements.
Hazardous location experience preferred.
Experience with networking and communication hardware and protocols.
Understanding of packaging machines and process.
Strong oral and written communication skills.
Ability to use hand tools and basic electronic measuring devices.
Ability to use Microsoft Office Suite, Eplan, and ERP systems.
Job Duties & Responsibilities
Provides services relating to the successful installation, start-up and commissioning of packaging equipment, traveling to customer locations as required.
Performs machine testing (powering up and check-out functions) and troubleshooting to certify packaging equipment for customer acceptance.
Provides electrical support for projects.
Learns and masters electric component control programs to provide for the proper function of PLC, HMI, and motion.
Assists with the coordination of electrical assembly operations during equipment construction.
Provides creative design solutions.
Communicates with other departments/functions to resolve conflicts, deal with issues, and incorporate suggestions/decisions into electrical designs.
Maintains schematics documentation.
Studies and standardizes procedures to improve efficiency.
Creates and maintains electrical standards.
Maintains electrical shop stock.
Builds and wires electrical panels.
Serves as electrical leader to other personnel during assembly.
Attend trade shows as necessary as a technical resource.