5 things you should do before attending Specialty Coffee Expo

February 8, 2019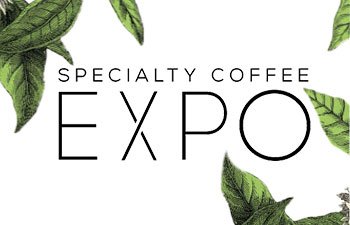 We look forward to April every year, and not just because it finally starts to warm up in Wisconsin. But also because it means we get to meet with coffee aficionados from around the world at Specialty Coffee Expo!
Coffee is an industry we particularly love. The people, the products, the companies...it's a movement and culture all it's own.
And not to brag, but transforming growing coffee companies with packaging automation is a particular labor of love for us.
So after over a decade of attending Specialty Coffee Expo each year, we've compiled a bunch of tips to help you have a great time, but also take care of business while you're there.
Meet us at the expo? Learn more about our booth and what we're bringing to the show >>
1. Make a plan
The show floor at Specialty Coffee Expo has tons of awesome things to look at, interesting people to talk to, and coffee to sample. That said, the worst thing you can do is arrive without a plan. It is really easy to get distracted or overwhelmed. You don't want to leave the show on the last day feeling like you saw a lot, but didn't accomplish much of anything.
So first, prioritize. Chances are you are visiting Specialty Coffee Expo with some goals in mind. Are you looking for new vendors? Want to meet industry influencers and bloggers? Researching coffee packaging machines? Map out those vendors and visit those booths first. The Specialty Coffee Expo website and smartphone app have a lot of great resources to keep you on task, from mapping the show floor to making appointments with exhibitors to alerting you when events are happening nearby.
After you've got business out of the way, you can have some fun walking the show floor for pleasure. And remember there is a lot to see. Pace yourself. You don't have to do it all in one day.
2. Make appointments for VIP treatment
The show floor is busy. Booth personnel are juggling multiple visitors and answering questions in quickfire succession. If you want one-on-one, in-depth attention, it can be hard to get just strolling into a booth to chat.
If there are vendors you really want to talk to, make appointments prior to the show. We usually start scheduling appointments a month ahead of time and keep doing so throughout the entire show. Of course, if you want a specific time, reach out to make an appointment as early as you can. Even if it's just doing initial research, having an appointment will ensure you get quality time with vendors.
If you are hoping to learn more about coffee packaging equipment at the show, we invite you to stop by our booth anytime, but don't leave it up to chance! Contact your Viking representative or request an appointment online and we will be happy to set time aside for a personalized and in-depth chat.
3. Be prepared to talk details
No matter your goals, it will serve you well to nail down the specifics before you even get to the show. To best maximize your time so you can hit up different vendors, know the details of your goal or project inside and out. This way, when the inevitable discovery questions start from booth personnel, you have all the answers, and then they can make the most accurate recommendations and provide you with pricing. It's a win-win.
This is especially important if you are looking for coffee packaging machines in particular. At Viking Masek, we will likely ask you a lot of questions to determine which equipment is best. We don't do this to be annoying, we promise!
But here's the truth about packaging machines: They are usually designed to the user's specific needs and aren't purchased 'off the shelf' nor do they adhere to standard price lists. To help you prepare, here are a few questions to know the answers to in particular if you want to maximize your time looking for packaging automation solutions.
4. Visit booths early for on-demand attention
Don't want to make an appointment? No problem. But if you still want quality time with booth personnel, plan to show up when they are least likely to be busy. For most vendors, this time is early in the morning, shortly after the show floor opens. The majority of Specialty Coffee Expo attendees show up mid-day (after they sleep off the party the night before).
Better yet, plan to stop by on Sunday, the last day of the show. Attendees who have to travel to be back at work on Monday have already left, which means more time and attention for you.
5. Take advantage of free admission
Most Specialty Coffee Expo exhibitors have an allotted number of free passes to offer their customers. This is a win-win for everyone - the exhibitor gets more people to their booth, the expo gets more people to attend, and the customer can save some serious cash! With show passes often costing hundreds of dollars, you'd be foolish not to take advantage of these savings.
If you have an existing relationship with a vendor you know is exhibiting at Global Specialty Coffee Expo, check out their website or get in touch with one of their representatives to see if they have any free passes they can share. But do this early as free passes are a highly sought-after limited resource!
Visit Viking Masek at Specialty Coffee Expo
Stop by our booth #817 to see our top coffee packaging machines up close and in action.
Our industry experts will be standing by to chat about how packaging automation can grow your business in ways previously thought impossible.
Click here to learn more about Specialty Coffee Expo, request free registration, check out the floor plan, and request an appointment with one of our specialists.
---