Electrical Assembly Technician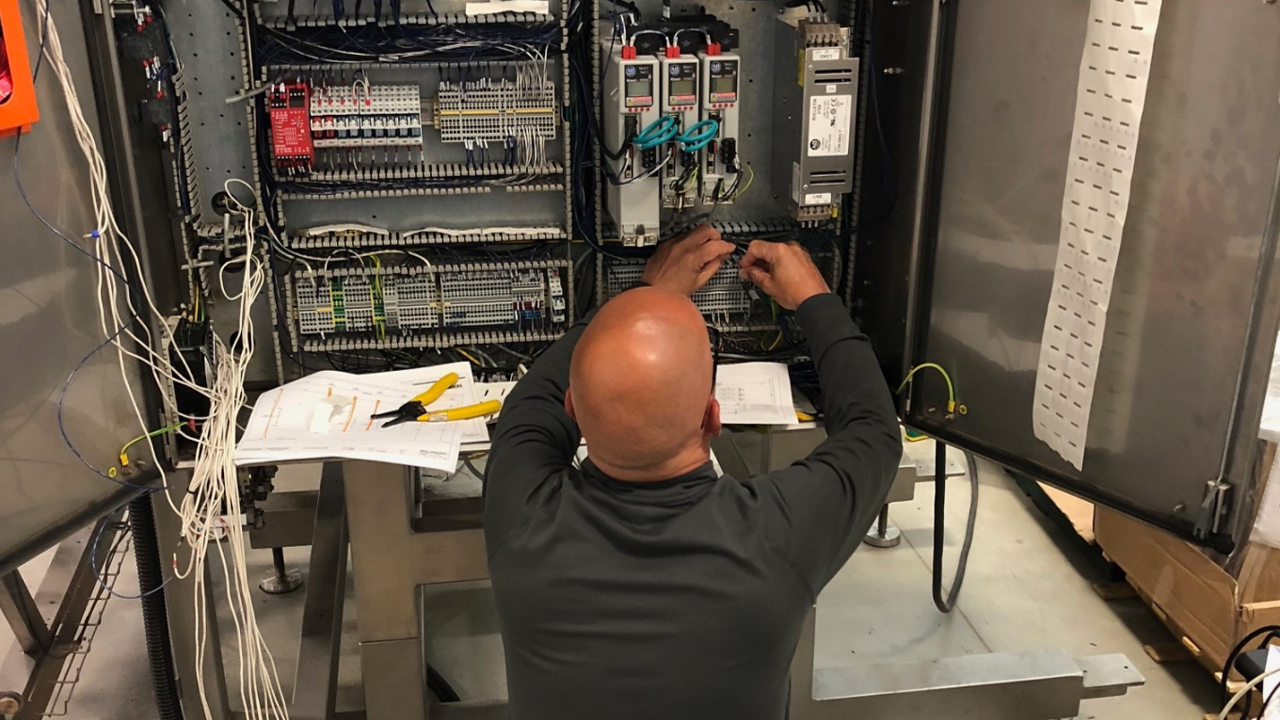 Are you looking for a career with an established company that makes use of your strong technical skills and provides almost unlimited learning opportunities? If so, consider an Electrical Assembly Technician position with Viking Masek! If you are a hands-on problem-solver with electrical wiring experience, this is the position for you!
We have fun and relaxed workplace culture, a solid benefits package, and significant opportunity for growth for the right person.
Join the team at Sheboygan County's Manufacturer of the Year today!

Application for United States only. Job openings in other locations, please click here.
---
Description
The role of the Electrical Assembly Technician is to perform assembly, electrical wiring, machine set up, check out, and training. This individual will work within the company ERP system to assist with production and project work reporting, managing job tasks, and helping the organization keep the customer database in pristine condition. This role is responsible for understanding electrical and technical needs to achieve company and customer goals. Responsibilities for this position also include establishing and maintaining industry and technical knowledge and working with Project Managers and cross-functional teams.
Location
Oostburg, WI - USA
Hours
Mon - Fri
7:00 am - 3:30 pm
Travel
Travel required 5-10% annually.
Reports to
Service Manager
for the Electrical Assembly Technician opening
Job Requirements
Strong interpersonal communication skills
Ability to maintain high quality of work while presented with competing tasks in a fast-paced environment
2 years of technical school and/or 3 - 5 years of job-related experience
Technical aptitude
Mechanical proficiencies
Familiarity with computers and ERP systems
Job Duties & Responsibilities
Compliance with machine production schedule and scope of work
Accepts daily responsibilities on shop floor
Communicates with the Production and Service teams
Maintains technical and operational documentation
Studies and standardizes procedures to improve efficiency of Technical Services team
Comprehends Production Manager direction and makes appropriate recommendations
Reads and installs electrical schematics
Monitors and tests various electrical systems and equipment
Maintains accountability and serviceability of all electrical related tasks
Develops and maintains electrical processes to evaluate quality or performance
Records and reports all faults, deficiencies, and other unusual occurrences, as well as the time and materials expended on work orders
Ensure compliance with NEC, UL, and applicable regulations
Properly reads blueprints, schematics, and wiring diagrams
Provides power and controls to motors and other equipment
Troubleshoots and repairs all systems
Performs preventative maintenance on variable frequency drives (VFD's), motors, pumps, generators, etc.
Utilizes blueprints, wiring diagrams, and manufacturer's installation manuals to complete assigned projects
Follows all company's filed procedures and protocols
Performs other duties as assigned