Cheese, Glorious Cheese

February 23, 2023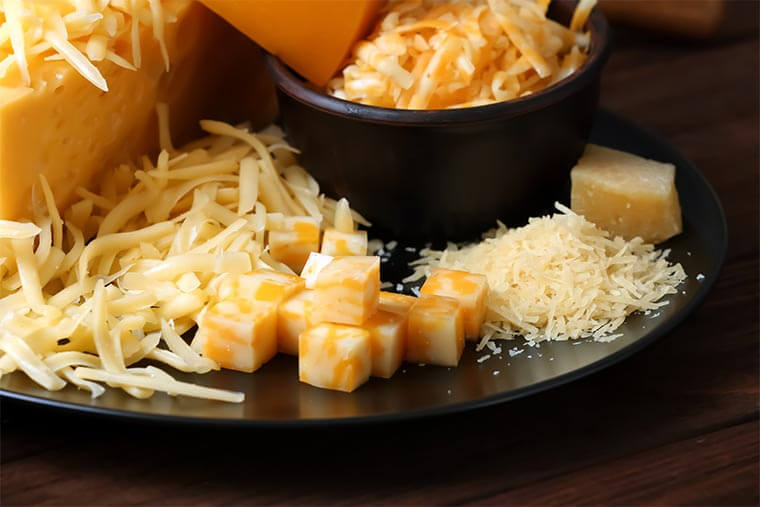 Living and working in America's dairy state, we've learned a thing or two about cheese. For starters, there are so many ways to enjoy it. You can slice it, shred it, cube it, grate it, and of course, melt it. But how about packaging it? Great news - we can do that!
Cheese producers from all over the planet have come to Viking Masek for answers to their cheese packaging questions. We have been in the cheese space for a number of years and have evolved into cheese packaging experts. Some even say we are the "big cheese" of cheese packaging. We offer our clients convenient, efficient, and clean cheese packaging solutions that comply with all food regulation rules.
Our automated cheese packaging equipment can provide many benefits to your process. Having a hard time finding employees? No worries, little to no manual labor comes with packaging cheese with our machines. And with the exceptional quality control automation brings, there's hardly any waste associated with it. Did we mention it integrates beautifully with combination scales, cartoners, and ancillary equipment? It's a fantastic cheese packaging solution.
But don't take our word for it. In 2007, Gibbsville Cheese had frustrations with its packaging machine that wasn't cutting it. They searched but couldn't find equipment to fit their needs. Enter Viking Masek. We created our first custom-built machine that matched their specifications perfectly. And it gets better. The company is still using it today - 16 years later.
Want to learn more? Check out our cheese packaging equipment and bag styles to fit your needs and help make packaging your cheese products clean and efficient - every time. Then give us a call at 920-564-5051 to talk with one of our cheese packaging experts.
Receive a free consultation from our packaging experts today.