How to Convert to Automated Packaging

January 16, 2023
Is It Time to Automate?
Have you been considering automating a part of your manual packaging line? You may have studied your options and are well aware of all the valuable benefits, but let's take another look.
Let's review why automation is awesome:
It's easy to use
Labor shortage issues are lessened
Bottlenecks are a thing of the past
Speedier production is delivered
Consistent quality is the new norm
An increase in sales is common
It makes for happier customers
And the beauty of automation is that it's not an all-or-nothing scenario. Companies can successfully incorporate the automation process piece by piece, depending on immediate needs and budget parameters.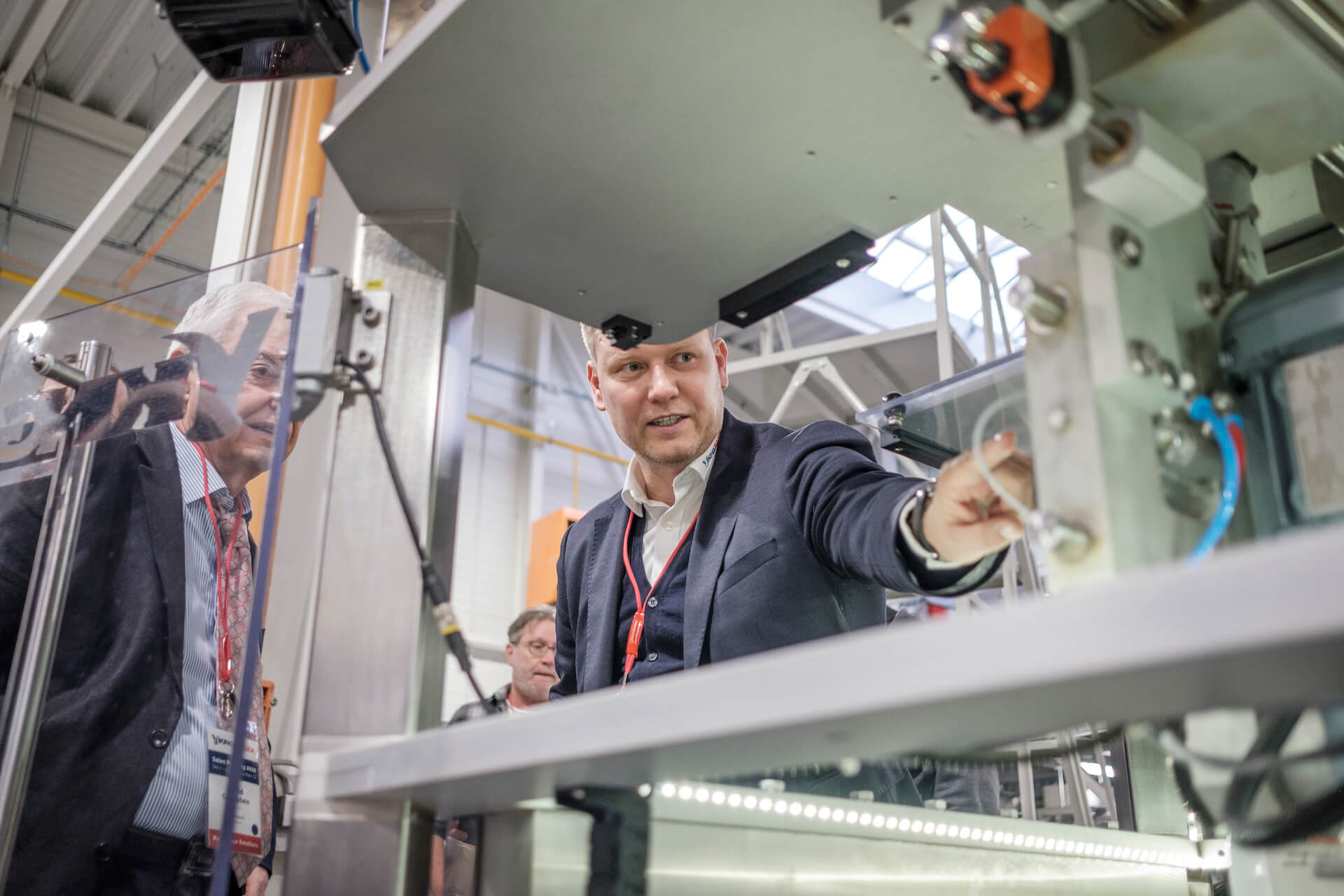 So, where should you begin?
Here at Viking Masek, our packaging projects begin with an in-depth assessment where you will be prompted with a few questions such as:
What type of products do you sell? Whether you're in the coffee, powder, cannabis, or anything in-between industry, Viking Masek has a solution for your packaging needs.
What type of bag do you need? Packaging comes in all different shapes and sizes, from premade pouches to stick packs, bag styles can vary depending on your packaging needs. Check out our list of bag styles to determine what works best for you.
What are your speed requirements? We want to help make your process more efficient. While speed times can differ depending on the conditions of your product, we strive to achieve a cost-effective solution that yields the best results.
What type of machine do you need? Since bag styles and speeds can differ, it means that our machines are not a one size fits all solution. Viking Masek offers an array of packaging machines, such as a premade pouch or vertical form fill seal machine. Our team at Viking can help to determine which packaging machine is best for your needs.
We understand that entering the world of automation can be scary and stressful. From a custom proposal to installation and startup, our parts, service, sales, and engineering departments are on standby to assist your packaging needs.
Custom Applications: Getting pricing for a packaging machine takes time and effort. And it's nearly impossible to buy a machine off-the-shelf with no customizations. The machine model may be standard, but it must be tailored to your company's specifications.
As a result, expect loads of questions from the packaging machine manufacturer before seeing any numbers. This isn't done to make you crazy. Every question asked has a goal - to ensure the equipment manufacturer fully understands the scope of your needs so they can provide accurate recommendations and pricing.
Another critical success factor in converting packaging from a manual system to automated is your manufacturer's willingness to partner with you, not just sell you machines. You will want to work with a company you can trust and one that is transparent with you on all details. Most importantly, your manufacturer must have a team of experts who will assist you with questions long after your team is trained and your equipment is installed.
Feeling a little overwhelmed? We get it! It's a lot to take in. To learn more, check out the First Time Buyer info on our website, where you can download our extremely helpful First-Time Buyer's Guidebook, and then call us with your questions at 920-564-5051. The next step is to set up a free consultation to start discussing what is involved in getting your automated packaging up and running.
---