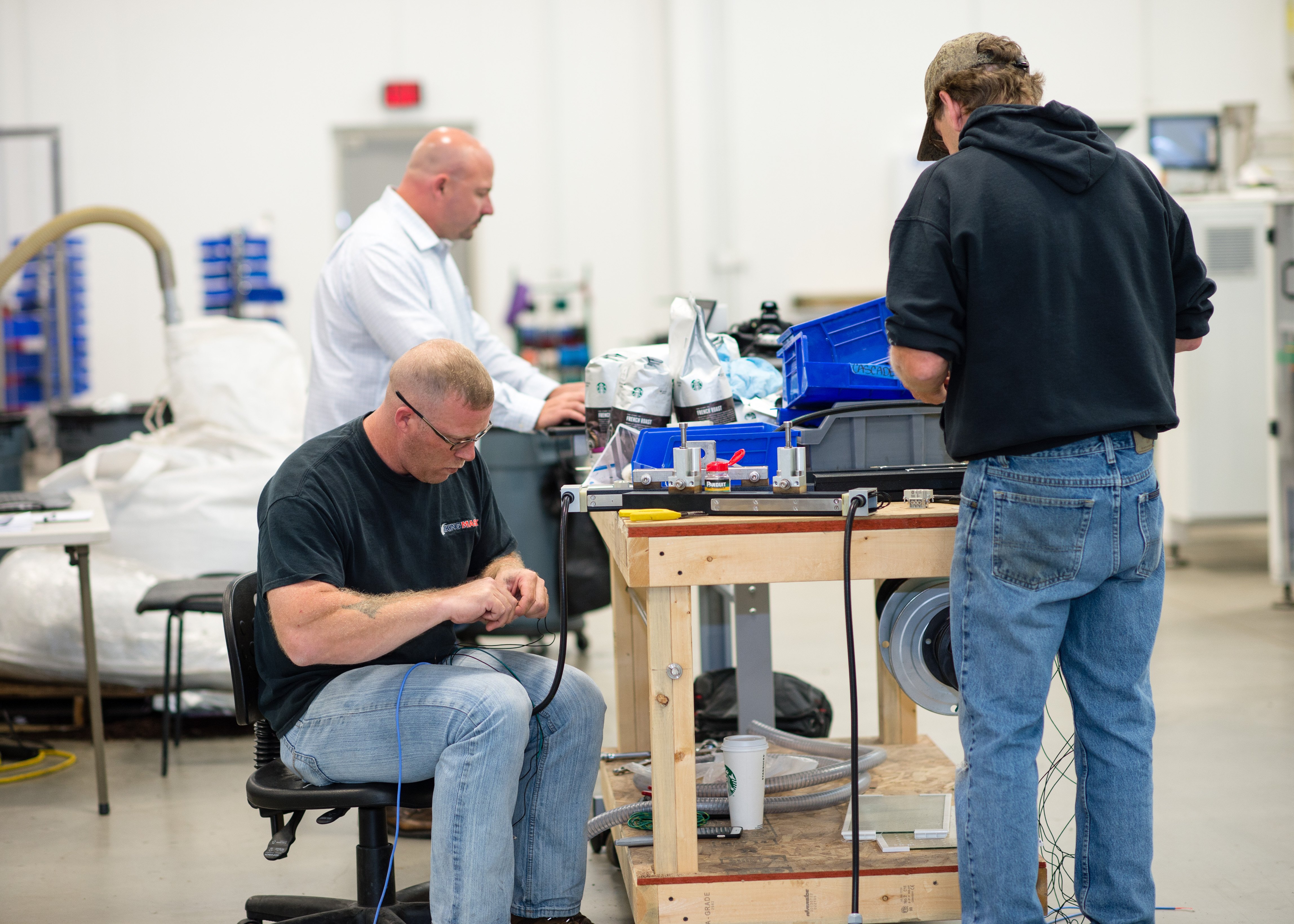 If you are a person who likes to stay busy, this is the position for you. Strong organizational and prioritizing skills coupled with the ability to multi-task would make you the perfect candidate for this position.
We have a culture of good natured fun in the workplace, an attractive benefits package, competitive wages, and significant opportunity for growth for the right person.
Join the team at Sheboygan County's Manufacturer of the Year today!

Application for United States only. Job openings in other locations, please click here.
---
Description
The role of the General Shop Laborer is to assist with duties including facilities custodial daily activities, facilities maintenance tasks, assist shipping department to prep equipment for shipment, assist receiving department in receiving equipment and parts orders, assist stock room in sorting and inventory of parts, prepare spare parts orders for daily shipment, pick up and drop off parts at local vendors.
Location
Oostburg, WI - USA
Hours
Mon - Fri | 7:00AM - 3:30PM
1/2 hour unpaid lunch
(possible flexibility)
Travel
Travel may be required 5-10% annually.
Reports to
Production Manager
for the General Shop Laborer opening
Job Requirements
Valid Driver's License
Strong organizational skills
Forklift Certificate – Will provide training
High School Diploma or equivalent
Physical strength to move equipment and parts
Stamina to stand for most of the day
Job Duties & Responsibilities
Facilities maintenance
Custodial duties
Assist shipping department with preparing equipment for shipment
Assist receiving department with receiving equipment and parts orders
Assist stick room with sorting and inventory of parts
Prepare spare parts orders for daily shipment
Pick up and drop off parts at local vendors
Always sell the Viking Value Proposition
Attend Tradeshows when necessary from a Technical resource
Continuous improvement and industry training upkeep