How to clean your rotary pouch filling and sealing machine

May 29, 2018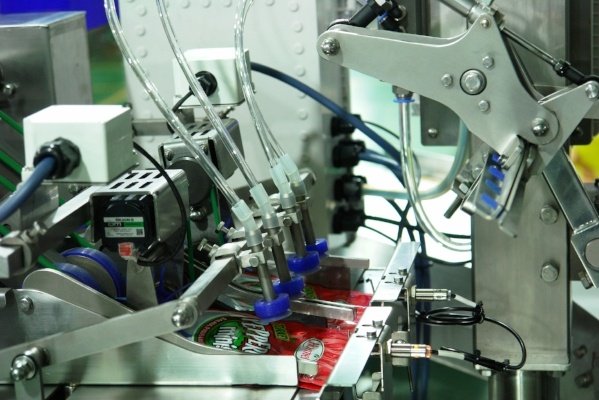 Have a VFFS machine instead? Get cleaning instructions here.
Proper cleaning and maintenance are key to the longevity, performance, and speed of your pouch filling and sealing machine.
Cleaning procedures, detergents used, and cleaning schedules must be defined by the machine owner and depend on the type of product being processed as well as ambient environmental conditions (temperature, humidity, dust levels, vibrations, etc).
If you're unsure about how often to clean your pouch packing machine, start by thoroughly cleaning the equipment once per shift. Evaluate the effectiveness of this schedule and then adjust accordingly.
Download our free preventive maintenance checklist for printable cleaning instructions & recommended maintenance tasks. >>
Rotary pouch filling and sealing machine cleaning instructions

CAUTION: Before cleaning, turn off and disconnect the power. Prior to starting any maintenance activity, the energy sources to the machine must be isolated and locked-out.
1. If the pouch packing machine is operating, push the POSITION STOP button beneath the HMI touchscreen to stop the machine.
2. Push the EMERGENCY STOP button.
3. Switch the MANUAL LOAD SWITCH on the electrical cabinet to the OFF position.
4. Open the safety guard doors.
5. Remove pouches and products from the pouch packing machine.
6. Separate the electrical control cabinet from the machine if possible.
7. Remove debris and product residue from the machine by using low-pressure water or compressed air.

SAFETY FIRST: Use a pair of safety glasses to protect your eyes.
8. To remove microscopic debris or chemical substances, use a detergent for cleaning. Recommended cleaning solutions are chlorinated alkaline detergents with 300 - 500 ppm of chlorine.
9. Rinse the machine with clear water immediately after cleaning. Do not leave the pouch packing machine to air dry as this can cause a film build-up. When rinsing, use a hose with low-pressure water, moving from the top to bottom.

CAUTION: Be careful not to splash water on components for which water cleaning is prohibited. Consult your owner's manual for clarification of specific parts to be avoided. Cover and protect these components prior to cleaning.
10. Use compressed air to remove water from the machine.
More pouch packing machine preventive maintenance & cleaning tips
Cleaning your pouch filling and sealing machine is just the start! Preventive maintenance tasks are just as important to optimal performance. Download our free Pouch Packing Machine Maintenance Checklist and Planner to get started:
---