Packaging Victories Made Here

May 31, 2022
Packaging Victories Made Here
Does your company have packaging problems? Is your labor pool shrinking in size but growing in expense? Or maybe there are complications in your process causing you frustration while costing you time and money. It's more common than you think. Running your business can be complicated. Your automated packaging project should not be.
But don't worry. There are ways to correct almost any packaging issue. From minor fixes to reconfigurations, you have options. One surefire way to get your packaging process up to speed is to find the perfect full line packaging solution.
Does it really make that big of a difference? Yes, it does. Full line packaging brings:
Increased efficiencies
Consistent product quality
Reliable and predictable production
Lower costs
Do you like the idea of fewer headaches and increased efficiency? If you are thinking, "yes, please!" keep reading.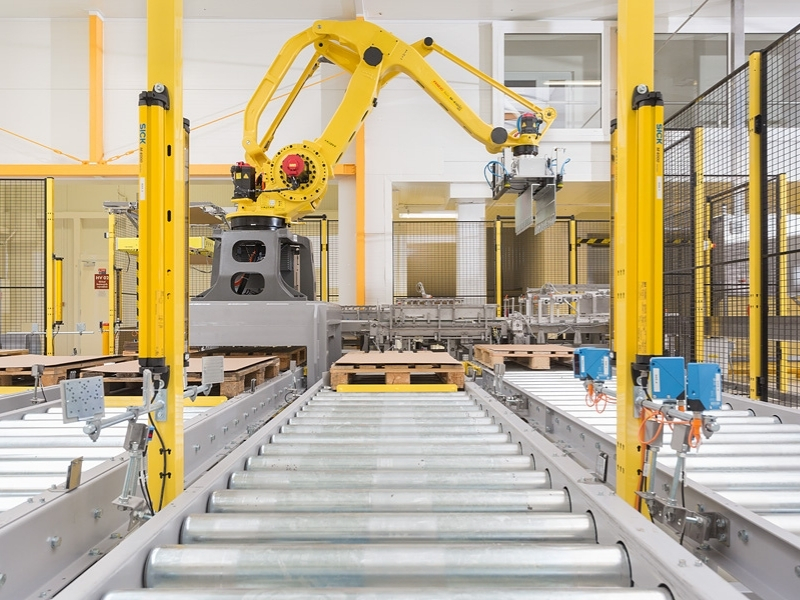 Full line packaging is, well, a lot like it sounds. It's not individual machines but a full line of customized technology, a turnkey packaging solution for your specific needs. It sets your company up for success by automating your process from bagging to palletizing. A big part of full line packaging is less manual labor, which means faster packaging with reduced waste and rework, and attaining a 'wow' factor that can't be ignored.
Where to Begin?
It all starts with a conversation. The pros at Viking Masek will sit down with you and analyze the ins and outs of your packaging process. By conducting an in-depth assessment with customized configuration and testing, we will address any challenges, achievements, and goals that should be factored into your full line packaging system.
Then we put our heads together to create your specific packaging solution that will increase your packaging efficiency from start to finish and beyond. Everything will be considered to meet your unique packaging needs, including robotic handling, filling, bagging, product inspection, infeed and outfeed, cartoning and case packing, palletizing and depalletizing, and even your very own custom processes.
Our machines are integrated with the latest robotics technologies from our partner, IAS Robotics, Inc. (read more on that here.) This new partnership aligns with Viking Masek's long-term strategy to innovate, simplify, and provide comprehensive, technologically advanced packaging lines nationwide to manufacturers and contract packagers.
Our goal is to make sure you accomplish your goals - from the very beginning. Our solutions-based approach covers all the bases, providing you the right outcome right away along with the ongoing support your business deserves long after installation. Our parts, service, and engineering departments standby to ensure your success is as seamless as possible.
Let's Go!
We've got you covered when your full line packaging solution is ready to get to work. Our team will source, integrate, configure, test, and coordinate installation and service for your entire system. This streamlines resources, which means less stress for you and a quicker return on investment for your business.
Want to learn more about how a full line packaging system can make a positive difference for your company? Call us at 920-564-5051, check out our website, or request a free consultation to talk about your specific packaging needs.
---