4 Emerging Cheese and Dairy Food Trends to Watch

March 22, 2017
Editor's note: Check out our 2018 dairy packaging trends article here.
Cheese and dairy products are no longer relegated to simply serving as a topping, ingredient, or add-in to a meal or snack. They are becoming the stars of their own show, standing on their own as healthful, filling, and flavorful snacks and key parts of meals. As a Wisconsin-based company, we know and love our dairy products. Today we're looking at recent trends in the dairy industry that have caught our attention.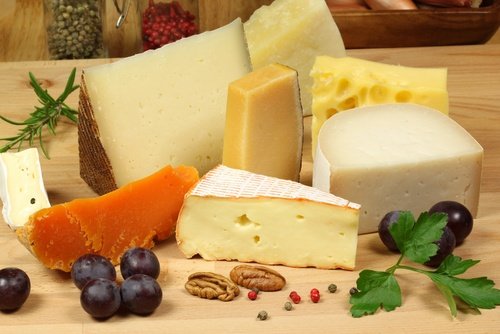 Snacking on Cheese
"High protein snacks like cheese are trending upward in large parts by Millennials and Generation X," comments Rachel Kerr of the Wisconsin Milk Marketing Board in Dairy Foods Magazine. 100% cheese crisps and 'tortillas' made completely of cheese are a few of the new products introduced to the market to satisfy consumer demand for convenient, portable low carbohydrate, high protein snacks and meal additions.
Convenient Flexible Packaging For the Win
Convenience tops the list of consumer desires when it comes to packaging, especially in the dairy industry. This has caused a departure from bulk packaged cheese that needs to be sliced and shredded to portable, flexible stand-up pouches containing ready-to-eat dairy products like cheese, sour cream, and yogurt.
Viking Masek's late company President Rick Leonhard was interviewed by Dairy Foods magazine, commenting that he has seen an increase in demand for premade pouch filling machines in the dairy industry. Premade stand-up pouches provide a great canvas for marketing, often acting as their own billboard. "They are also functional, offering portability and convenience for consumers and often sporting reclosable options like zippers," he said.
Exploring New Flavors
Wisconsin Milk Marketing Board's Kerr continues that "hot and spicy flavors continue to dominate trend forecasts" in the dairy industry. Spices like sriracha, ghost pepper, and Carolina Reaper peppers are among the latest flavors hitting the market in dairy products like cheeses and cheese spreads. International flavors like mango and citrus ginger are also peaking consumer interest as something new and different.
Mozzarella, Cheddar, Parmesan Still Top in Foodservice
With all the new flavor profiles hitting the market, in the restaurant industry, the old standbys still top the charts. According to Technomic's Menu Monitor as reported in Dairy Foods magazine, here are the top 5 kinds of cheese appearing on U.S. restaurant menus:
1. Mozzarella
2. Parmesan
3. Cheddar
4. Provolone
5. Feta
This just goes to show that while trends in consumer desires and purchasing habits may change, in food service, the tried-and-true basic cheeses still top the charts.
Read more about the changes happening in the cheese and dairy industry in our Cheese Packaging Blog. Don't forget to subscribe on the right to get new articles delivered straight to your inbox!
---