5 Ways Automated Packaging Equipment Can Deliver a Fast ROI

July 5, 2022
Work Smarter, Not Harder
Wouldn't it be fabulous to make life easier at work for every person in the building? We sure think so.
If you're packaging a product, you'll want to check this out. Five ways automated packaging equipment can deliver a fast ROI and produce immediate benefits. (Hint - one way is to make life easier for everyone in the building!)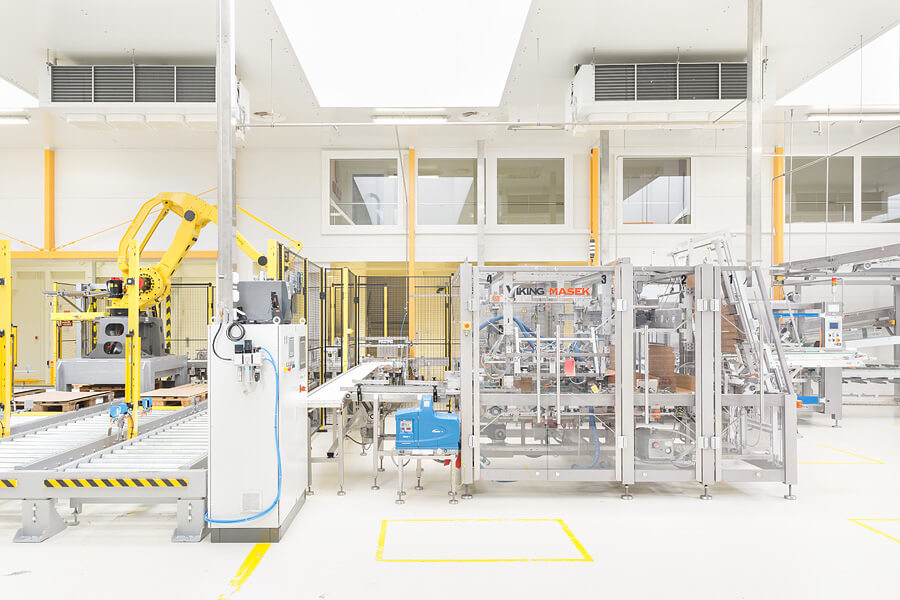 A quick review: Automated packaging is the process of machines packing your product with very minimal human intervention. What used to entail just buying a machine to help people with the process has evolved to include robotics integrations alongside state-of-the-art machines to make all steps of packaging come together seamlessly from start to finish.
An automated packaging line is a business game-changer. Here are the top five results of using automated packaging equipment for your packaging needs:
· Increased efficiencies all around. Get more done in less time with less effort. Automated packaging equipment removes the risk of employees not showing up to work or being late. It reduces the possibility off falling behind or making mistakes. Plain and simple, it's faster and more controlled. This allows employees to focus on high priority tasks to ensure your business is running as smoothly as possible.
· 24/7/365. Machines don't need a lunch break or paid time off. They only stop when you tell them to. You can run your automated line for three shifts a day, all week long, reducing labor costs and moderating the risk of employee injury.
· Consistently awesome. Automated packaging allows for constant, dependable outcomes for your packaged projects. Do you have a demanding environment to work in? (Think hot or tight spaces.) Don't sweat it. When our team comes together, we will work with you to find a unique solution to meet the needs of your business in most any environment.
· Customer satisfaction for the win. Our first-time-buyer's resources alongside our staff's industry expertise set clear expectations to help you understand and make the best automated packaging decision for your unique business needs. When you are promised an automated line that provides an outstanding packing experience and those promises are met, customers tend to be happy (like, really thrilled). Here at Viking Masek, our number one goal is to provide our clients an experience that blows their expectations out of the water.
· (Back to) Making life easier for everyone in the building. Working smarter, not harder, is the name of the automated packaging game. Having fewer people to manage, enjoying quicker production times, seeing little to no mistakes, and being overall very satisfied with the end result checks a box for everyone.
Is it time to scale up your business? Are you ready to take the plunge? The correct automated packaging system will inspire you with confidence to do just that. An important promise we make to our customers is that you will not be lost in translation. We will set your company up for long-term success.
Every project Viking Masek takes on is different. No two clients have the exact same needs, and we understand that. That's why we provide a step-by-step customer-centric sales process and constant support throughout the project. Providing solutions to your packaging predicaments is what makes us thrive.
Learn more about how Viking Masek can turn your biggest challenge into an automated packaging win by calling us at 920-564-5051 or requesting a quote below!
---