4 key questions to ask before buying a pouch filling and sealing machine

May 15, 2018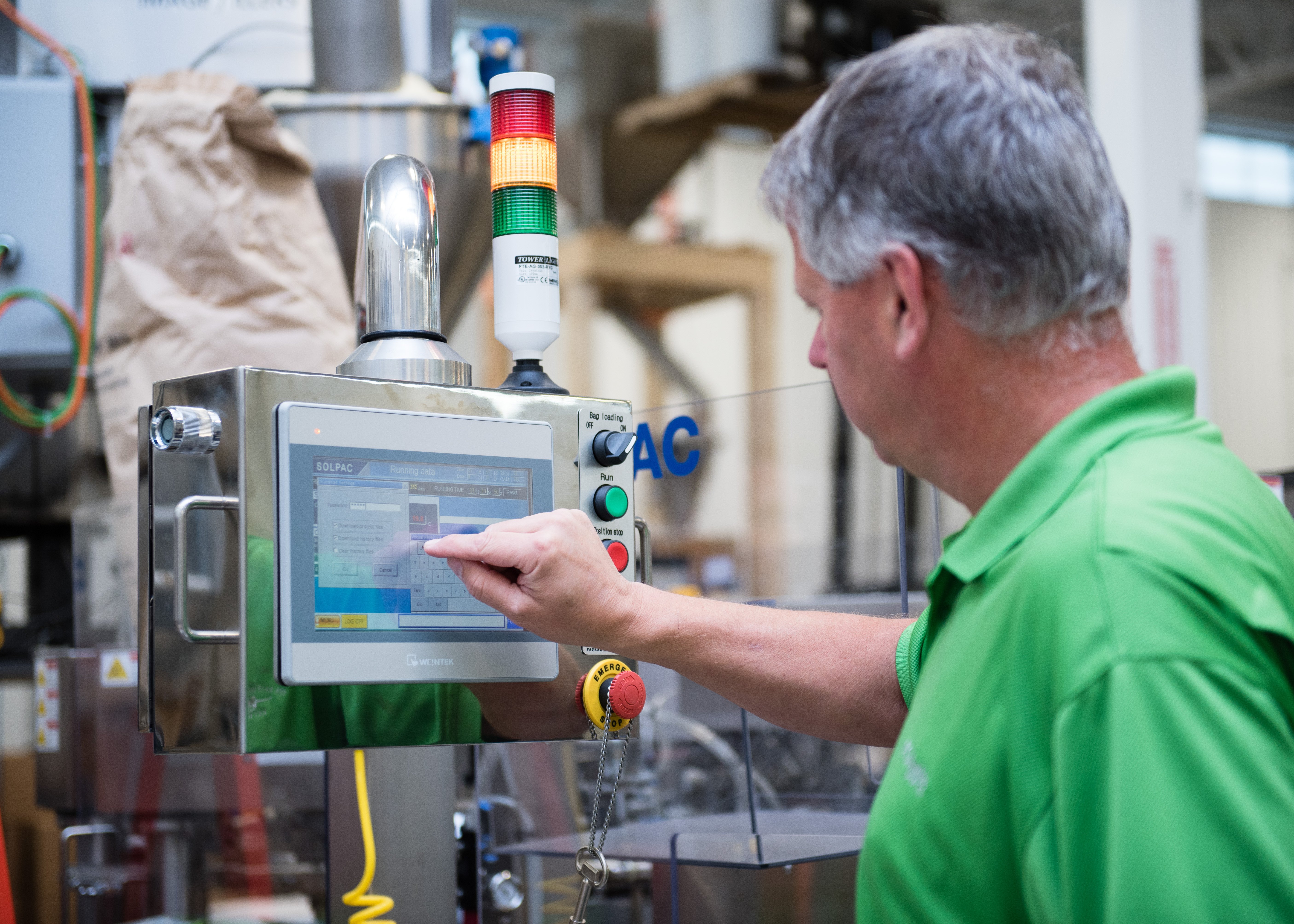 Purchasing a pouch filling and sealing machine is a substantial investment.
It's important to ask your packaging equipment manufacturer the right questions to determine whether their machinery is the right fit for your business. Here are 4 key questions to ask your OEM before signing that purchase order:
Short on time? Download our free guide for 10 questions to ask when considering pouch packing machines. >>
1. What is the layout of the packaging machine?
There are two main layouts for pouch fill and seal machines: Rotary and Inline. An inline machine is designed with the beginning and ending points of the process at opposite ends of the equipment and as such requires more floor space. Rotary pouch filling and sealing machines are designed to carry out their operations in a circular fashion, with the start and endpoints of the process right next to each another. A rotary design requires minimal floor space and maximizes operator efficiency and ergonomics, and as a result is our top choice for this type of equipment.
2. How long does it take to change over to different bag sizes?
When a pouch packing machine is adjusted to accommodate different bags, the machine is down and not producing. Excessive time spent on changeovers is one of the chief operational complaints from manufacturers and contract packagers, as it eats into their productivity and bottom line.
So how long should it take to change over an automatic pouch fill and seal machine? For a rotary machine, 5 minutes or less. A changeover should be tool-free and uncomplicated so an entry-level operator can complete it easily. Preparing the machine for new bags should be as straightforward as adjusting a few knobs and pushing a button.
3. How durable are critical machine components?
It's what's 'under the hood' that counts, both for cars and packaging machines. A pouch fill and seal machine can look great from the outside, but if key components and wear parts are built from cheap materials, the equipment can end up costing you more money over the long term, both in parts and downtime for maintenance. Watch for an overabundance of plastic or degradable building materials as this can be an indication of future trouble.
As an example, bag gripper arms are a key pouch packing machine component that should be designed with durability and strength top-of-mind. Gripper arms are responsible for steadily holding the bag as it moves through different stages of the pouch packaging process. They should be constructed of stainless steel and have the ability to continuously support heavier fills of over 20 pounds without sagging.
4. Where is the machine's HMI located?
The HMI, or Human Machine Interface, provides a text and graphics-based visualization of the packaging system. An HMI is the main interface between an operator and the packaging machine and provides monitoring, controls, error reporting, and other functions. Modern HMIs are touch screen and intuitive to use.
An important but often overlooked design issue with HMIs is their location in reference to the pouch fill and seal machine. HMIs can be stationary, mounted directly onto the machine and immovable. They can also be separate from the packaging machine on their own stand or pedestal. Or, HMIs can be located on a swivel arm attached to the pouch fill and seal machine, which is our recommendation for the most flexibility. This type of HMI does not require any extra floor space and can be moved to the most convenient height and location for the current user. It can also easily be manipulated when cleaning the packaging machine.
More pouch packing machine tips
What else should you ask a packaging equipment manufacturer before buying a pouch fill and seal machine? Download our free ebook for more key questions and answers: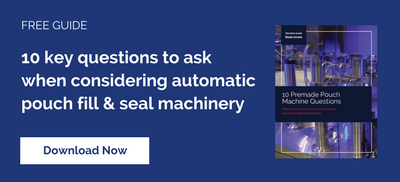 ---