4 packaging industry trends we saw at Pack Expo

October 22, 2018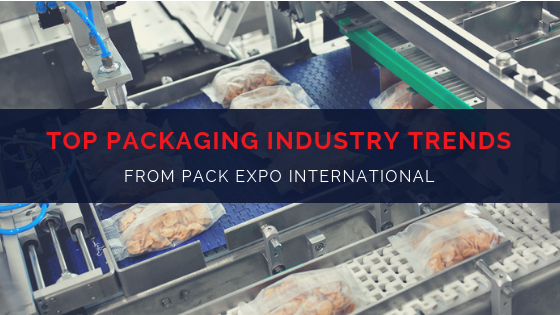 Another Pack Expo International has come and gone, and our experts are excited to share a few trends they found at the show. In no particular order, here are 4 top packaging trends from Pack Expo 2018:
1. The power of the stand-up pouch
Stand-up premade pouches appeal to many different consumer demographics for their ease-of-use, convenience, and portability. They appeal to manufacturers because they are light and less costly to store and ship, provide a great canvas for marketing, and differentiate products on store shelves.
As premade stand-up pouches become even more prevalent, CPG companies are seeing the value of investing in automated packaging systems for their pouch filling and sealing. Choosing an automated solution for premade pouch packing has many advantages, among them ease of use, labor savings and efficiency gains, reduction in waste, and quick (like less than 5 minutes quick) changeover to a variety of pouch sizes.
Learn more about premade pouch packaging solutions >>
2. Packaging automation for cannabis
On October 17, 2018 (about midway through Pack Expo) Canada officially legalized cannabis for recreational use nationwide. In the majority of US states, cannabis is decriminalized or legal to varying degrees. As the industry grows, producers are looking to automated cannibis packaging systems for ways to increase their output, maintain accurate fill weights, and generally increase their bottom line by reducing labor costs.
Packaging equipment for cannabis, both for cannibis dispensaries and medical use, is still in its infancy, but we expect tremendous growth in interest, and with that, increased innovation in packaging-related processes and machinery.
3. Speed is the name of the game
Speed has always been important when it comes to packaging processes, but it has fairly recently emerged as a top demand of CPG industry companies when evaluating the purchase of packaging equipment.
Margins are tight, reliable human labor is harder to come by, and consumers want their near-instant demand satisfied or they turn to the competition. For these reasons and more, demand for high-speed packaging automation is trending up, especially for packaging machines that occupy minimal floor space and require minimal human attention and maintenance.
Learn more about the fastest VFFS machine in the world >>
4. Ecommerce-ready packaging
As PMMI covered in their Top Packaging Trends video, packaging is increasingly designed with the consumer 'unboxing experience' in mind. No longer is it enough to just create a great product, it also needs to be packaged to evoke an emotional reaction and connection.
With many unboxings being shared in online videos that can reach millions, top consumer packaged goods brands are investing more in creating a total packaging experience.
Keep up with the latest packaging industry trends
Straight from the experts, to your inbox, only at the intervals you choose. Subscribe to our blog today to keep up with the latest tips, trends, and insider info: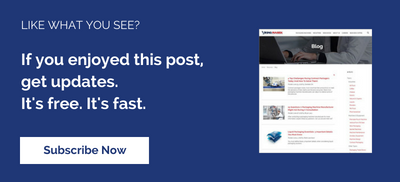 ---