5 reasons why CPG companies love premade pouch machines

February 27, 2018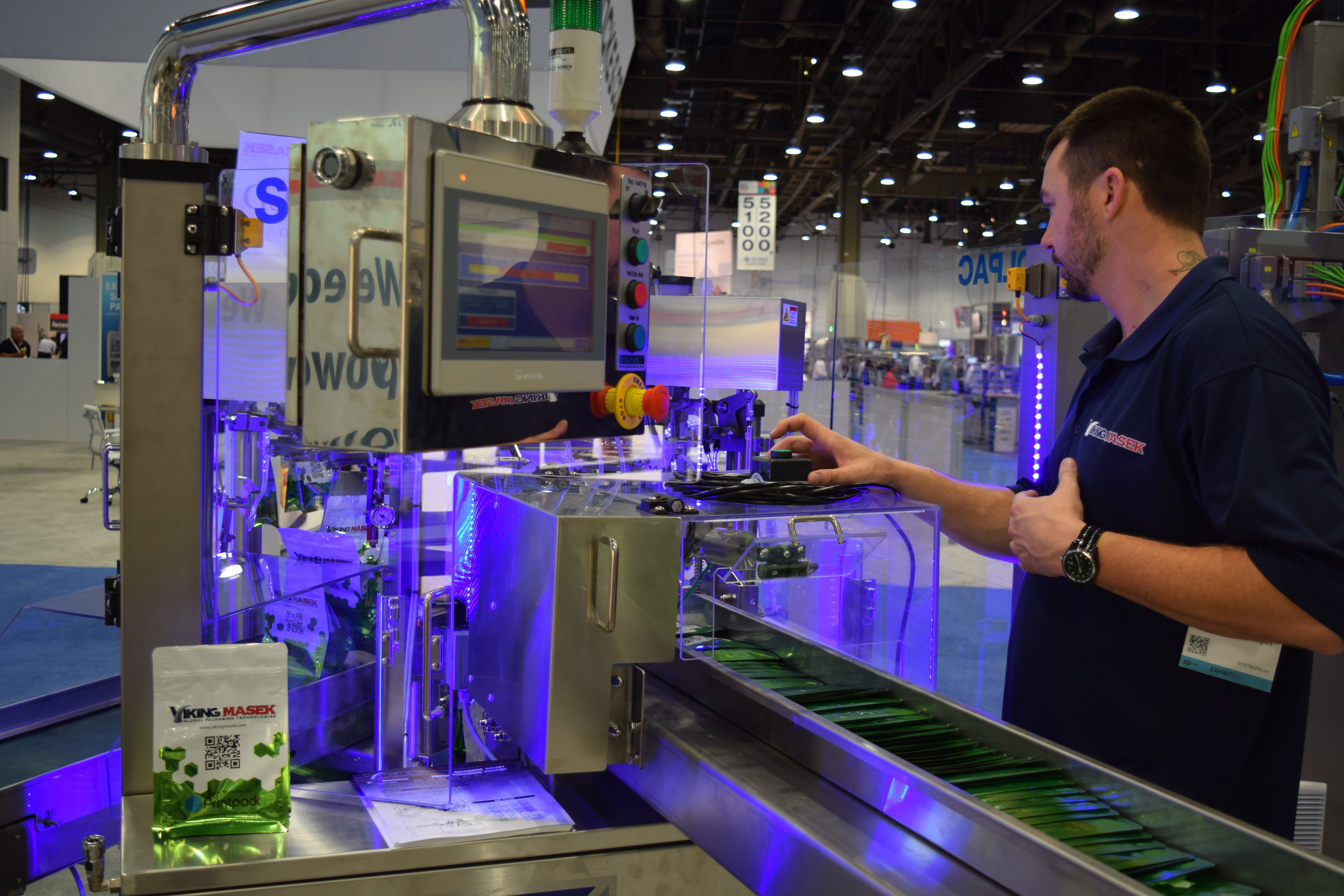 According to PMMI's 2018 Global Trends Impact report, filling and dosing equipment, which includes premade pouch fill and seal machines, comprises the largest segment of the packaging equipment market, accounting for 20.7% (7.6 billion) of the total market in 2016. It wasn't always this way. Here's why CPG companies are increasingly investing in premade pouch equipment:
1. Multi-generational appeal of premade pouches
Preformed pouches are uniquely poised to meet the demands of different consumer groups. As baby boomers age, they desire packaging that requires minimal dexterity and is easy to open and reseal. Premade pouches are very attractive to this segment because they are lightweight and often feature tear notches for ease of use. For the Millennial demographic that was 'raised on premades', performed pouches are a standard package type they grew up with. Now that this generation is becoming parents, they are introducing this packaging format to their children. Premade pouches are especially popular among parents of young kids because they pose little mess or safety risk if dropped and allow for the child to feed themselves independently.
As each generation discovers the advantages of this packaging format, CPG companies are turning to fill and seal packaging automation to increase supply and keep up with demand.
2. Easy changeover to different package sizes
Changeover requires no tools and often takes less than 5 minutes on a premade pouch fill and seal machine.
As consumers become more discerning and demanding, CPG companies respond by creating unique products in different size packages. This requires manufacturers and co-packers to change over packaging machines for each pouch size they produce, sometimes multiple times per day. When a machine is being adjusted for new bags, it's not producing. For this reason, CPG companies are increasingly turning to rotary premade pouch fill and seal machines; changeover requires no tools and often takes less than 5 minutes. This makes short product runs for unique packaging formats economically feasible.
3. Ease of use
Time and time again, CPG companies cite the lack of a trained technical talent pool as one of the top challenges facing them today. It has become increasingly difficult to find employees that have the technical skill set required to operate and troubleshoot a complicated piece of packaging machinery. With workers that possess that native knowledge now retiring, the skills gap grows wider. Luckily, premade pouch fill and seal machines are simple in design and operation. They are much less complex than other packaging machinery types and as such have a much shorter learning curve.
4. Labor savings and efficiency gains
Let's face it: As much as automation can be vilified for replacing humans at work, machines almost always perform better than humans when it comes to manual, repeatable tasks. In fact, a single lane rotary premade pouch fill and seal machine can produce up to 12 times the throughput of a single human doing the same work.
A single lane rotary premade pouch machine can produce up to 12 times the throughput of a single human doing the same work.
When manual labor is reduced or eliminated with packaging automation, this creates more opportunity for those resources to be allocated to growth in other areas like R&D and facility improvements.
5. Less waste
One of the biggest advantages of premade pouch machines is that machine setup and changeover can be completed with little to no waste. With most flexible packaging machines, film must be run through during setup, and the bags created are wasted. Not so on fill and seal equipment. Pouches can run through the machine for testing without being filled and sealed, so empty pouches can be used again and again until the machine is put into production.
There is also the advantage that comes with any type of packaging automation: When human error is removed from of the equation, over- and under-fills and imperfect sealing are virtually eliminated. This means less product loss, less package waste, and a higher quality product delivered to consumers.
Learn more about premade pouch fill and seal machines
Still have questions about this packaging machine type? We've got answers. Download our free premade pouch machine guide and learn more about what to look for when shopping for fill and seal equipment: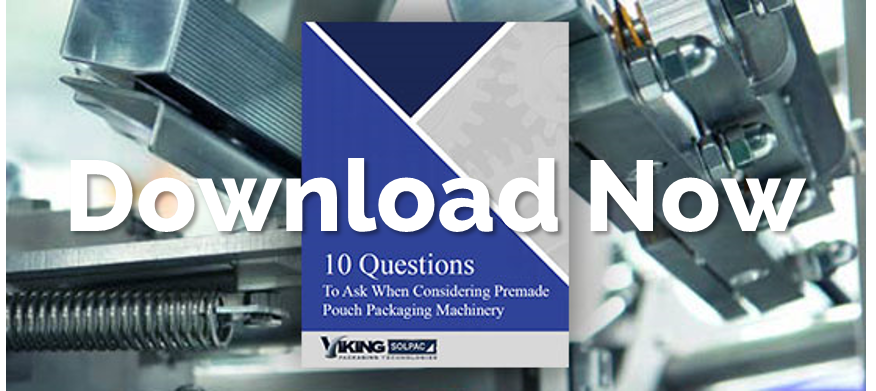 ---