4 top challenges facing contract packagers today (and how to solve them)

June 25, 2018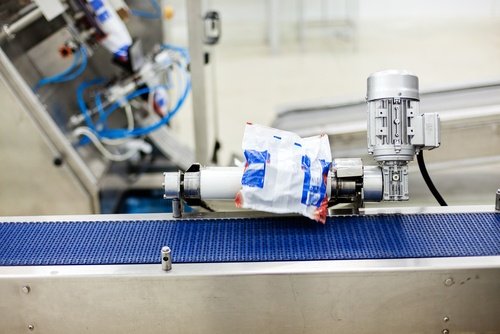 The contract packaging marketplace is changing.
Consumers want products on demand, and manufacturers must deliver or risk shoppers choosing the competition. If a manufacturer contracts with your facility to package their goods, these demands are passed right along to you.
Bottom line: Contract packagers today must maximize their productivity to meet the demands of their clients and the end consumer.
Challenges abound, but luckily packaging machine manufacturers can step in to relieve some of the pressure.
Need new packaging equipment fast? Our new in-stock machine program enables you to take and fill orders quicker than ever before. Learn more >>
1. CHALLENGE: Lack of available space for production
Space is at a premium, especially in population-dense areas or coastal cities where real estate values have skyrocketed. As a result, contract packaging equipment must not only produce more but also maximize the profitability of small spaces.
SOLUTION: Choose modular packaging equipment with a small footprint. Vertical form fill seal machines fit the bill, especially high-speed continuous motion models that couple high throughput with a very compact design. 
2. CHALLENGE: Too much time spent on changeovers
When a packaging machine is being adjusted for new bags, it's not producing. Changeovers can last anywhere from a few minutes to hours, depending on the machine type. For a contract packager, changeover time is quite literally money down the drain. It should be minimized as much as possible.
SOLUTION: Invest in packaging systems that feature quick, easy changeover that can be completed without the requirement of special tools or a high level of technical knowledge. Scheduled downtime for bag adjustments should be planned strategically to maximize equipment availability.
3. CHALLENGE: Equipment difficult to use
There are industries where it makes sense to invest in complex, customized equipment. Contract packaging just isn't one of them.
Between the variance in client needs and the lack of highly skilled labor on the market, the expense and human capital required to operate and maintain complicated packaging equipment usually just can't be justified.
SOLUTION: Choose simple packaging processes and equipment, period. 
4. CHALLENGE: New equipment not available on a short lead time
When you get a new order, it's go time. Your clients want their products packaged yesterday.
Estimated date of delivery is often the number one deciding factor when a contract packager must invest in new packaging systems. If the packaging equipment manufacturer can't deliver quickly, you can lose contracts, which equals lost revenue.
Your clients don't care about the process, they just want their product packaged by the deadline. If a contract packager fails to deliver, their reputation can be harmed, and in this industry, reputation is everything.
SOLUTION: When shopping for new packaging equipment, always inquire about estimated lead time and ask if the OEM has stock equipment available for quick delivery.
When a packaging machine manufacturer has an in-stock equipment program, it means they recognize the lead time and instant demands placed on co-packers by their customers and want to share in the efforts required to meet those demands. 
Get contract packaging equipment fast
To help you take and fill orders faster than ever before, Viking Masek now stocks our bestselling contract packaging equipment at our US headquarters. To learn more about these machines, click through below: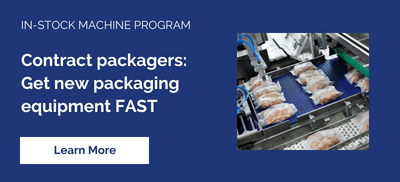 ---