5 packaging industry trends we saw at Pack Expo 2019

September 24, 2019

Another Pack Expo Las Vegas has come and gone!
Our biggest takeaway from the expo this year? The packaging industry is thriving! There are some exciting new trends and developments on the horizon in the market, and our experts are excited to share a few key areas they think you should watch:
1. Flexible packaging still winning
We've been singing the praises of flexible packaging for years. Yes, we know we're biased, but we can back it up with the facts! Here's one: In their most recent Flexible Packaging Market Assessment, PMMI reports flexible packaging owns "the highest market share (39%) compared to other packaging types on the market." They predict plastic pouches will see the largest growth through 2022.
So why the love for flexible packaging? Two words: Convenience and control. From a consumer standpoint, flexible packages offer portability for the on-the-go lifestyles of younger demographics. Among parents of small children and the elderly, flexible packaging also offers unique benefits: Ease of dispensing, portion control, minimal safety risks, and recloseable features. Bags and pouches fulfill myriad consumer needs, no matter what their age or lifestyle.
2. Demand for cannabis packaging automation
With increasing legalization in more U.S. states and nationwide in Canada, the legal cannabis market is maturing in its packaging needs. The 'clear plastic baggie' will no longer meet the needs of a sophisticated clientele, so cannabis packaging has undergone a makeover. And as more consumers become comfortable with using cannabis (especially CBD products and THC edibles) demand is skyrocketing. With that increased demand comes a new frontier: Standardizing and automating the packaging of cannabis products.
We spoke to a record number of Pack Expo attendees this year that are looking to automate their cannabis packaging. They all tell us the same thing: They simply can't afford to package by hand anymore. They need the consistency, higher throughput, and accuracies guaranteed by automated packaging equipment.
We've got good news: Viking Masek is at the forefront of providing unique packaging solutions for legal cannabis companies! We've helped clients automate everything from pouches of THC edibles to stick packs of CBD powder.
Learn more about packaging equipment solutions for cannabis >>
3. Sustainable packaging here to stay
When does a trend become a permanent change? Sustainable packaging seems to have reached that tipping point. Transforming over the years from a novel idea to an industry standard, sustainable packaging is here to stay.
Key industry players have made commitments to ambitious green packaging goals, setting an example that their competitors must emulate to remain relevant in a global market driven by eco-conscious consumers. State and local governments are regulating packaging waste, leading to innovations in compostable, reusable, and recyclable packaging materials.
4. E-commerce packaging challenges
In an age when you can order almost anything online with the click of a button, packaging has had to reinvent itself to meet the demands of e-commerce. Flexible packages must be able to withstand a harsh shipping process: Temperature changes, differences in air pressure, and the rough nature of package handling all need to be considered when selling products online.
Quite the opposite of normal retail packaging, e-commerce packaging focuses more on durability and strength than a pretty package. After all, consumers don't see the product in person until after it's delivered. Package durability is much more vital to customer satisfaction in the e-commerce channel.
5. Retail-ready packaging stands up
Many manufacturers today, especially large retailers and club stores, are moving away from using peg bars to display products. In an effort to streamline stocking and shelving, they are instead embracing retail-ready packaging like stand-up pouches (otherwise known as Doypack bags).
The Doypack stands upright unassisted, requiring no support or hardware to display other than a shelf to put it on. This makes stocking much more efficient. The stand-up pouch is also a pretty package. With ample space for branding and imagery, this package type acts as its own billboard. Complicated displays are no longer needed for a package with such a strong shelf presence.
Keep up with the latest packaging industry trends
We scour the internet and tap our experts and insiders to keep up with the latest trends in the packaging industry. Get the latest news delivered to your inbox as it happens! Sign up for email updates: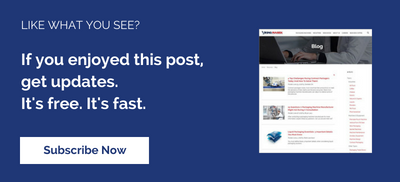 ---