Contract Packagers: Here's how to maximize your ROI on new equipment purchases

March 8, 2018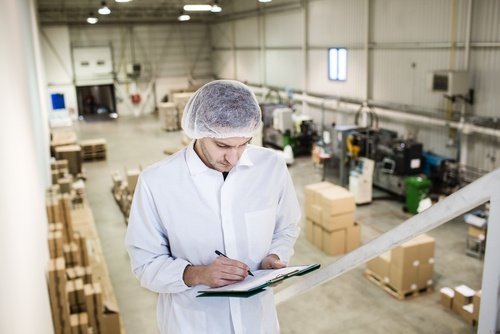 As a contract packager, when you're looking for new packaging equipment, the clock is already ticking.
You've got contracts to fulfill and customer demands to meet. You not only need equipment quickly, but the packaging system cost must be justified by the potential profit. And there are so many things that can eat into your profit and kill your return on investment.
Here are 5 ways to ensure the best ROI on future packaging machine investments.
Short on time? Download our free ROI calculator to determine how long it will take for an equipment purchase to pay for itself. >>
1. Reduce manual labor costs
Let's just get it out of the way: humans are expensive to employ, and when it comes to packaging tasks, we kind of suck. We waste product, we're slow, and it's hard for us to repeat processes with a high level of accuracy every time. The right packaging equipment allows a contract packager to eliminate costly human labor and reassign those resources to value-added activities like marketing and sales.
Additionally, if the contract packaging equipment chosen is unnecessarily complex or inadequately designed, your ROI will fall quickly on account of the expensive technical labor required to keep it running. Ask your OEM upfront what the learning curve is for the machinery and how much human attention it will realistically require to operate.
2. Pack higher throughput into a smaller space
It's just math: If you can pack high-accuracy throughput into a smaller production space, that space becomes more efficient, thus increasing your return on investment. For this reason, vertical form fill seal (VFFS) machines are a great choice for co-packers with limited plant space.
The VFFS Velocity is a prime example of a fast machine (the fastest VFFS in the world in fact), coupled with compact design.
3. Less downtime, quicker changeovers
For contract packagers, the backbone of business operations is packaging equipment. When that equipment is down, it eats into your profit margins. The risk of unplanned downtime can be mitigated by contingency planning: Keep high-wear or custom parts in stock, adhere to a preventive maintenance strategy, and invest in workforce training. As for planned downtime, one of the most effective ways to reduce it is to choose packaging machinery that features quick, easy changeovers, no tools required.
4. Partner with customer-centric OEMs
Purchasing a packaging machine implies a future relationship with your OEM for the life of the machine, which will (hopefully) be years, even decades. Do your future self a favor and choose a packaging machine manufacturer that wants to partner with you, not just sell to you. Signs of a customer-centric OEM include the following:
A stock equipment program with machinery available on quick lead times
In-stock, non-proprietary parts available on short notice
Technical service personnel that are company employees, not outsourced
An in-house engineering department that can help with advanced programming and troubleshooting
Comprehensive after-sales service and preventive maintenance programs
5. Keep it simple
Finally, to maximize ROI, remember to keep your equipment and processes reliable, repeatable, and as simple as possible. It can be tempting when you are first spec-ing out a machine to add all the cool bells and whistles, but take some time to evaluate what your main goals are and if those options would be used regularly. If not, adding the extra cost and manufacturing time will eat into your return on investment, not to mention push back your equipment delivery date.
6. Run the numbers with an ROI calculator
The numbers don't lie. Before committing to purchasing new contract packaging equipment, run the numbers with an ROI tool. Download our free return on investment calculator today to get started: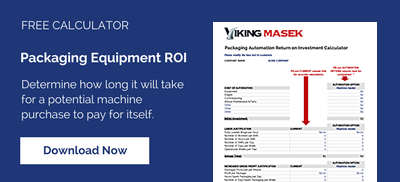 ---