Econo-Pak fulfills massive contract with high-speed packaging system

October 11, 2018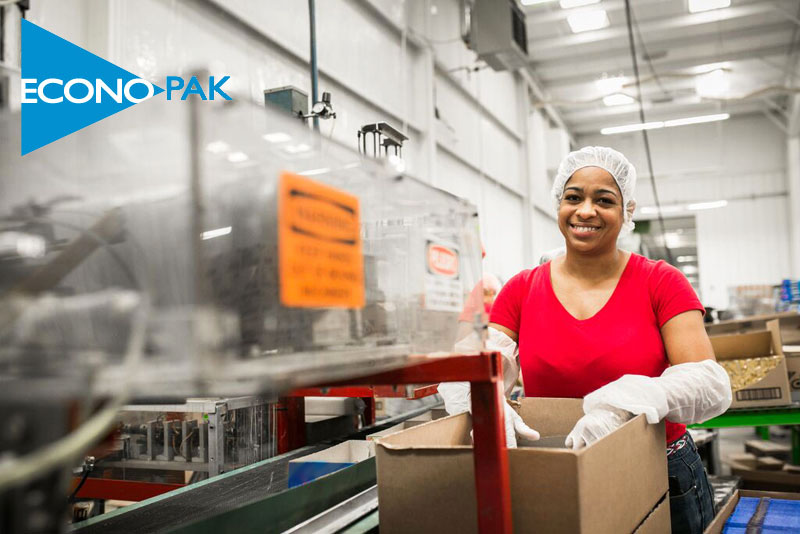 When contract packagers invest in new equipment, their requirements usually consist of quick delivery, easy operation, high throughput, and reliability.
When Econo-Pak, a food contract packager in Pennsylvania, decided to invest in new packaging equipment in 2017, their requirements were just that.
Additionally, they had just secured a massive contract to package snack products, which made the need for high-speed equipment even more pressing. They contacted several packaging machine manufacturers in their search. One of those companies was Viking Masek.
High-speed packaging systems enable Econo-Pak to fulfill massive contracts with ease. Read more in our new case study. >>
Business Background
Econo-Pak is a third generation family-owned food contract packager located in Milford, PA. They are capable of fast startups and quick turnarounds for their clients and can meet almost any need, regardless of size or scope. Their focus on continuous improvement through investment in quality, high-speed, efficient, and modernized packaging systems has led to continued growth and success for over 35 years.
Critical Issues
As a large and fast-growing contract packaging operation, Econo-Pak has over 200 different packaging machines in inventory. When they decided to add to their lineup in 2017, they were looking for quality high-speed packaging equipment. PJ Wiebel, CEO of Econo-Pak explains, "We place a high value on the machine's speed because the performance gives us a competitive advantage."
In addition, quick delivery of equipment and a short learning curve for their employees was paramount, especially after they landed a game-changing contract for millions of packages of snacks.
Strategy & Solution
Econo-Pak was impressed with the speed and continuous motion dual jaws of Viking Masek's vertical form fill seal Velocity. As the fastest VFFS in the world, they felt it fit the bill for what they needed. As part of Viking Masek's used equipment program, a pre-owned Velocity was in stock and ready to ship...
Get the whole story
Learn about the intuitive high-speed packaging system Econo-Pak chose (and why they ordered 3 more) and read about their game-changing results in our new case study:
---