Packaging Pharmaceuticals: Top Trends You Need to Know

November 17, 2022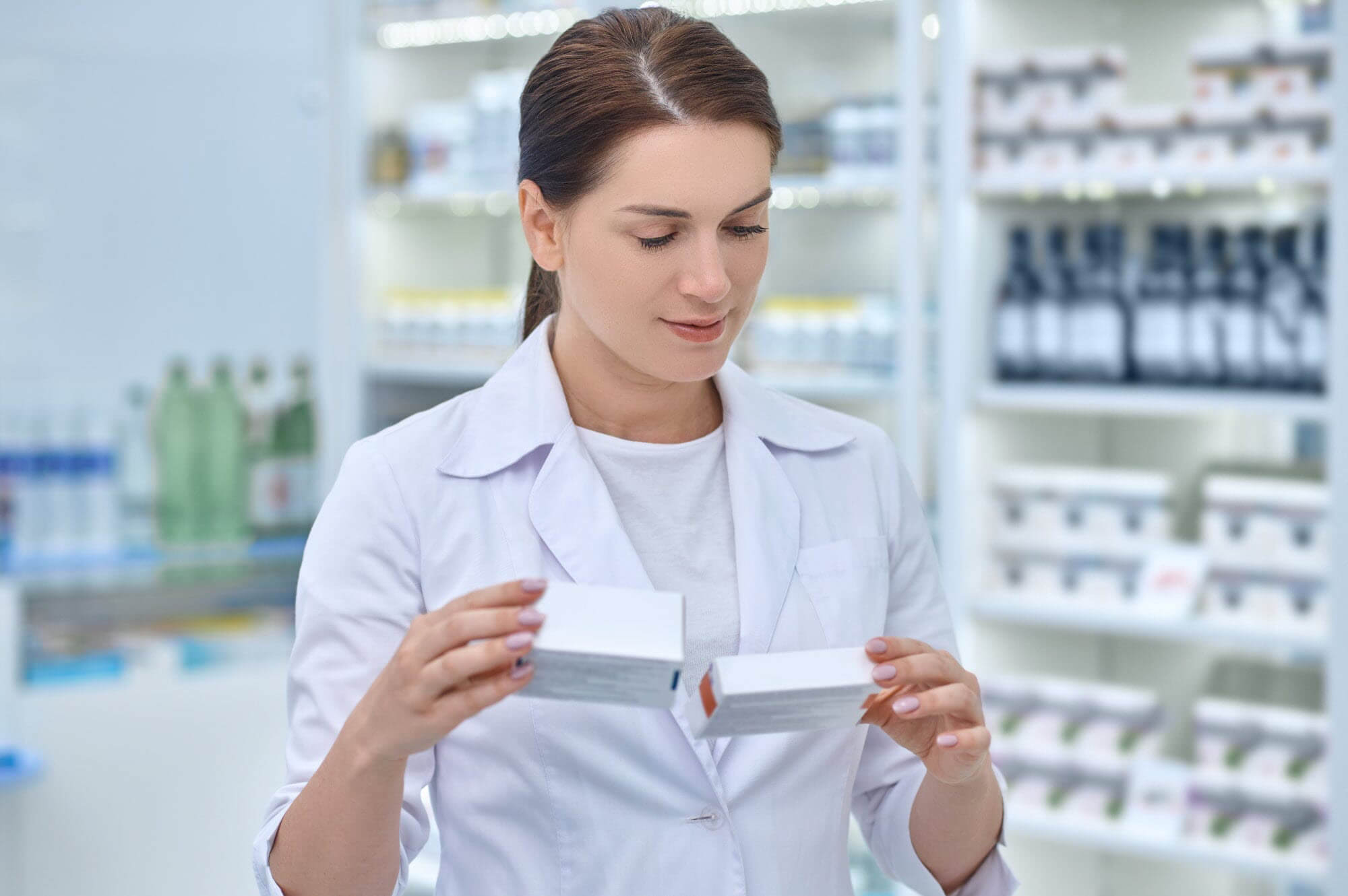 Pharmaceutical Packaging : 5 Trends You Need to Know
Chances are the topic you're discussing at your next party, work meeting, or impromptu water cooler conversation has some trends associated with it. Like what are the best Holiday gifts, what meats to throw on the smoker, or even fall fashion… they all have a place in the trending universe.
For folks like us, it should be no surprise that topics like pharmaceutical packaging have their own set of exclusive trends we discuss. And here are the top five trends we are talking about right now:
The Never-Ending Impacts of COVID
Talk about an ongoing game-changer. COVID has turned just about everything upside down, the packaging industry included. The pandemic brought new vigilance to pharmaceutical packaging for protecting human health. Personal care products and vaccines couldn't be produced, packaged, and shipped fast enough. That's why many companies made (and continue to invest in) new technologies to improve their packaging performance and capacities. Follow the journey of an at home test kit.
Sustainability
Sustainability is a beautiful thing. It is the ability to maintain or improve the state and availability of desirable materials without compromising the ability of future generations to continue theirs. Developers of pharmaceutical packaging are now putting much more importance on sustainability. Looking ahead, recyclable and biodegradable packaging materials, lifecycle analyses, and carbon-footprint reduction are all expected to take center stage in the next steps of sustainability.
Sustainability will also be applied to the manufacturing process. Packaging machines and lines for the pharmaceutical industry are constantly being researched and developed for new eco-friendly solutions to meet the needs of the sustainability era. Helping the environment one package at a time.
The Automation of Packaging Machinery
Another major trend in the global pharmaceutical packaging industry is automation. Companies around the world have been burdened with finding skilled operators, paying higher labor costs, and ensuring worker safety after the pandemic. Thanks to automation, some of these issues are less pressing.
Increased efficiency, boosted productivity, scalability, increased speed, and compact and portable footprints are just some of the many advantages of automation. And it gets better - automation directly relates to high-quality packaging, maintaining packaging consistency, and staying competitive in the market. Incorporating advanced technologies, from sensors to software, will become more common as the number of companies offering progressive machinery increases.
Protecting our Planet
The environmental impact of the machines and packaging materials used worldwide has taken center stage. The demand is growing for green packaging materials that are less polluting and more recyclable. However, switching a packaging configuration or material is a fundamental change that often requires expensive new equipment.
Putting the Patient First
Many drugs are now delivered in prefilled syringes, cartridges, auto-injectors, and wearables. These ready-to-use packaging options are made of durable materials, moldable to the different delivery systems needed, and extremely precise in their dimension to deliver the proper dosing.
The most significant trend is this... drug companies will continue researching and creating life-saving solutions while teaming up with packaging manufacturers including Viking Masek to work together efficiently to produce products that benefit everyone.
[VIDEO DEMO] Medical test kit packaging machine with integrated robotics
Do you have questions about pharmaceutical packaging or just want to learn more? Check out the Viking Masek website or call our experts at 920-564-5051 and start the conversation to better help you understand your packaging options.
---