Under Pressure: State of Packaging's Role in the Pharmaceutical Industry

May 9, 2016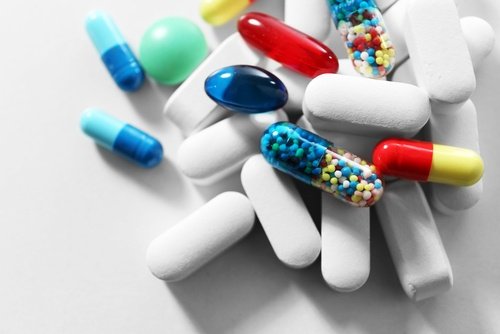 In today's modern environment, pharmaceutical companies are trying to serve a lot of different agendas at the same time. The issue is that these goals can sometimes seem to be in conflict with one another - how do you cut costs, improve quality, meet regulatory requirements AND accelerate time to market at the same time? Surely you can do a few of these, but all four? As it turns out, this isn't as difficult as one might think thanks to the increasingly important role that packaging is playing in the pharmaceutical industry on a daily basis.
Innovation: The Shape of Things to Come
One of the many ways that pharmaceutical packaging companies are helping businesses throughout the industry accomplish all of these goals and more is through the use of innovative packaging machinery and materials in production. Here are a few ways the pharmaceutical industry is changing, and how the packaging industry is innovating to adapt:
A trend toward flexible packaging. According to Packaging Digest survey of its pharmaceutical professional members, bags and pouches are at the top of their purchasing list. The materials these bags are comprised of is growing ever more important as worldwide and far rural distribution and sustainability issues come to the forefront.
Manufacturing on demand, instead of to inventory. Not having resources tied up in existing inventory is becoming ever more important in many industries. However, this requires flexible and efficient packaging equipment that offers quick changeover times and requires minimal maintenance and downtime.
Emphasis on efficiency and standardization. Packaging Digest reports that the growth of mail order pharmacies has increased the push for standardized packaging and greater efficiency in bulk packaging. While drugs are usually repackaged before reach the consumer, greater standardization of bulk packaging can help busy pharmacies gain greater efficiency.
A focus on serialization and product traceability. Packaging Digest reports that "on-demand, digital printing on production lines...could help satisfy [concerns about serialization] expressed" by pharmaceutical professionals as it relates to packaging. New and changing regulatory requirements have placed a focus on track and trace, global distribution, and labeling, necessitating innovation in package printing technology. Packaging Digest's survey also mentions that printers are at the top of the list of machinery pharma professionals intend to purchase.
The end result of these innovations are complete, turnkey pharma packaging solutions that not only help companies achieve the bottom line they were after in the first place but also play a pivotal role in getting higher quality products to their consumers in a much shorter amount of time. Through an emphasis on innovative packaging solutions, an environment is created where everyone wins from the top on down.
But WHEN Does the Role of Packaging Begin?
One of the most important things to consider about the role packaging plays in the pharmaceutical industry, however, has to do with when that role begins. Far too many people often look at packaging as an afterthought and only begin to consider it after the development of the product in question. All this ultimately creates is a fairly significant gap between what a company had hoped to achieve and what they were actually able to accomplish.
In truth, packaging must play a role throughout all stages of a product's lifecycle - from development through to the ways it lets companies tackle issues like patient compliance and safety to even the way it can help keep drugs safe during transportation and ensure product integrity. Packaging can play a critical role throughout all of these stages and failure to see it as the asset that it ultimately harms everyone - from the companies that work so hard to make the lives of so many people better to the customers who depend on these products for the highest quality of life possible.
To learn about the ever-important role that packaging is playing in the pharmaceutical industry, please contact Viking Masek today.
---