Innovations in Scales and Metal Detection for Packaging Equipment Lines

November 2, 2016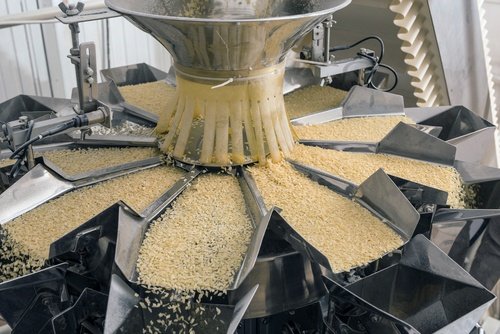 Packaging machinery for food products comprises over 80% of our installations. As packaging equipment manufacturers, we know that when it comes to packaging food, accuracy and safety are top of mind. Packages that are over or under target weight can affect a company's bottom line in major ways. Food packages that are found to contain foreign materials can endanger consumers and as a result, wreak havoc on a company's reputation. Therefore, we partner with leading companies like Yamato to supply weighing and metal detection equipment to provide the very best total packaging solutions to our clients. Today we're speaking with Robert Barkley, OEM Accounts Manager at Yamato Americas to learn about new innovations and trends in weighing and safety in the food packaging industry.
Q. What trends have you been seeing lately in your market?
A. The top three trends we're seeing are:
The desire for low Total Cost of Ownership. Purchasers of packaging equipment desire systems that demonstrate value over the long term. To address that we've developed technology like patented load cells that prevent overload damage and software that alerts plant personnel to upcoming required maintenance.
Higher sanitation standards. FDA's new FSMA rules are affecting the entire food industry, packaging equipment included. To address higher sanitation requirements, we offer Diffusion Bonding on some of our models which functionally creates one piece of material when two stainless steel surfaces are joined. This completely eliminates any area for contaminants to reside where the two pieces meet.
Automation of ready meal and other bowl or tray filling. By combining our advanced multiple discharge technology with our Flexible Depositor we're able to eliminate costly labor and achieve significant savings through increased accuracy compared to hand filling.
Q. What type of technology is Yamato coming out with to keep on the cutting edge?
A. Yamato has been a leading innovator in weighing technology since 1922. Cutting edge technology today includes:
A patented load cell on our Alpha Advance and Omega series of multihead weighers which virtually eliminates load cell damage from overloading.
Dramatically increased accuracy achieved by the high natural frequency load cells and unique vibratory feed control.
Ongoing improvements to our value-series Alpha Advance scales which includes a new HMI with connectivity.
Q. What sets Yamato apart from the competition?
A. There are several key factors that differentiate us. First, having introduced combination weighers in 1980, Yamato has almost four decades of application expertise and a strong record of innovation including creating a tremendous amount of technology which is ubiquitous in the industry today.
Secondly, we are Yamato in the Americas. We are not agents. We're not an allied company. Our three facilities in the Americas – the headquarters in Mequon, WI, a sales and distribution office in Lake Forest, CA, and our sales and distribution office in Mexico City – are all Yamato facilities filled with direct Yamato employees in engineering, R&D, application engineering, sales, and parts and service.
And lastly, Yamato has a reputation for excellent design and build quality. One of the best examples of that is our Alpha Advance series. Designed and engineered in our Akashi, Japan Global Headquarters, we choose to manufacture those scales in our Shanghai, China plant. This allows us to convert labor savings into higher technology content.
Q. How do you handle parts and service for all of your installations nationwide?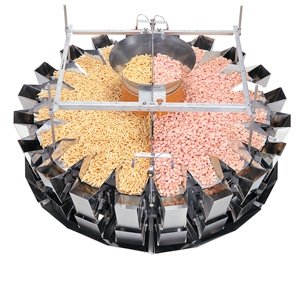 A. We have thousands and thousands of customers from Canada all the way south to Chile and Argentina, and we support them in many ways. We keep millions (many millions) of dollars of spare parts inventory in all three of our Americas locations. The largest stock, of course, is in our Wisconsin facility. Because of that investment in customer support we achieve a same-day parts order fulfillment far in excess of 90%.
We also have Yamato direct service technicians all over the country. Some are stationed in Wisconsin. Some are working out of our California office and our Mexico office. Others are in key locations throughout the remainder of the Americas.
We also work closely with our packaging equipment manufacturer partners like Viking Masek to train the OEMs' technicians so that end users can receive aligned, single-source service.
Q. The Pack Expo show is coming up very soon. Does Yamato have any big plans or product debuts?
A. We have a number of new technologies debuting at Pack Expo:
The Epsilon series is a dry-product scale with the volume and weight capacity to handle large packages of restaurant-style tortilla chips, popcorn, and other similar high volume dry products.
Our new 28-head Omega scale has the capability of weighing small packs of products like gummy bears at speeds up to 200 per side for a total of 400 weighments per minute into a twin tube bagger.
We'll be showing the new Alpha Advance with the enhanced control features discussed above.
We'll also be showing our new checkweigher/metal detector combination unit partnering with Fortress metal detectors and a new value-based checkweigher for dry products.

About Yamato
Since 1920, Yamato has been a pioneer in combination weighing technology and combination weighing systems for the food packaging industry. Yamato Dataweigh Division is the North and South America industry leader for combination weighers, checkweighers, and casepackers. Yamato is known worldwide as the industry in weighing technology offering more than 100 models of combination weighers covering your product's weighing, mixing or counting needs.
About Our Guest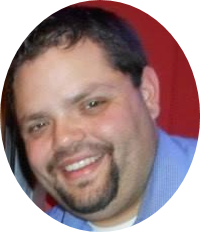 Robert Barkley
OEM Accounts Manager
---