Post-show clarity: Navigating the maze of packaging equipment options

September 19, 2023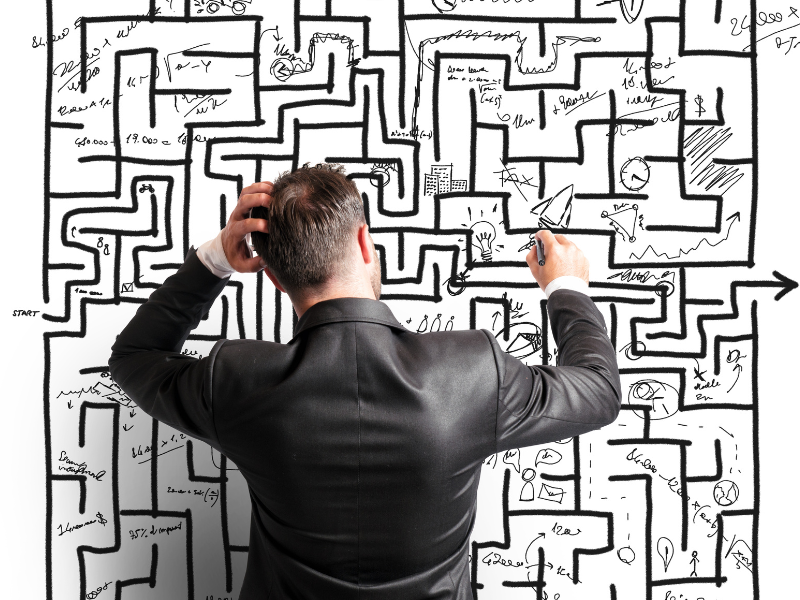 So you've just attended Pack Expo.
You made tons of new connections, saw cutting-edge packaging equipment, and you can't wait to learn more about the packaging technologies you experienced that could transform your business.
But let's face it: You have to head back to the office, back to the shop, back to reality. When the excitement of the trade show fades, it's time to get down to business.
After walking a show floor teeming with diverse packaging equipment options, achieving post-show clarity is vital for businesses seeking the right solutions.
Here's what you need to consider after the trade show:
1. Equipment Fit
Post-show clarity begins with making sure the packaging equipment manufacturer has a clear understanding of your specific requirements. A representative should reach out immediately and walk you through a comprehensive list of discovery questions, including things like product type, volume, packaging format, and desired output speed. By evaluating these aspects, you can narrow down your options and make an informed decision.
Here are some common packaging machine types that may be discussed as options:
2. Technology Fit
Selecting the right technology for your packaging needs is paramount. In the post-show evaluation phase, it's essential to assess whether the equipment aligns with your production requirements and long-term objectives. Here are some key things to consider:
Compatibility. Does the equipment seamlessly integrate into your existing production processes?
Efficiency. Will it optimize your packaging process, enhance productivity, and reduce downtime?
Scalability. Can the technology accommodate future growth and changing market demands?
Maintenance and Support. Evaluate the ease of maintenance and the availability of technical support.
Speed. Can the technology match or exceed your throughput requirements? If high speeds are a requirement in your packaging process, make sure the packaging system can keep up. The Twin Velocity is a great example of speed and accuracy:
3. Company Fit
The packaging equipment provider's values, reputation, and overall compatibility with your business are equally important. Post-show clarity involves assessing whether the company aligns with your goals and values. Here's what to look for:
Reputation. Research the company. Check out their website, social media, community or industry recognition, and customer testimonials.
Cultural Alignment. Does the company's culture and values resonate with your own organization's ethos?
Sustainability. Consider the provider's commitment to environmentally responsible practices (like renewable energy), if relevant to you.
4. Relationship Fit
The success of your packaging equipment investment often depends on the quality of the partnership formed. You're going to be working together long-term on a very important project that often requires substantial investment. You need to feel confident that the packaging equipment manufacturer you choose has your back with a proven partnership process. Post-show, evaluate whether you can cultivate a strong and mutually beneficial relationship with the provider. Here are some key things to look for:
Communication. Assess the responsiveness and openness of the packaging equipment manufacturer in addressing your questions and concerns.
Collaboration. Evaluate their willingness to work collaboratively on custom solutions or unique, complex projects.
Long-term Vision. Ensure the provider shares a similar vision for your industry's future.
Flexibility. Consider the provider's track record of adaptability to changing circumstances and unforeseen challenges.
5. Next Steps
Post-show clarity is a crucial step in the journey to select the right packaging equipment in a market brimming with options. Selecting the right packaging equipment is crucial for optimizing efficiency, reducing costs, and meeting customer demands.
By understanding your packaging requirements, exploring different packaging machine types, and checking for a company and relationship fit with the manufacturer, you can navigate the maze of packaging equipment with confidence. Viking Masek is here to support you in finding the perfect solution tailored to your specific needs.
Viking Masek is an industry-leading automated packaging provider offering packaging solutions to help businesses increase their efficiencies. But don't just take our word for it, hear from our customers.
---